Hey there, folks! I'm here to talk about a surprising find that's making me redefine what I expect from a lightweight RV. Strap in; we've got an amazing feature-packed unit to dissect today, and it's something you wouldn't expect to find in the sub-5,000-pound range!
Table of Contents
Sunset Trail 212RB Travel Trailer Floor Plan: A Familiar Face with a Twist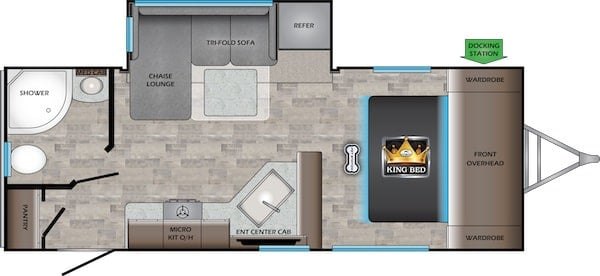 If you've seen the Cougar 22 RBS or Rockwood 2205, you might think you know what to expect. But let me tell you, this baby does things a little differently.
The designers behind this particular Crossroads RV Sunset Trail 212RB travel trailer floor plan decided, "Hey, why not extend the slide a bit?"
And guess what?
They did, and the result is what I'm dubbing the "two-thirds super slide."
Lightweight RV With Lots of Living Space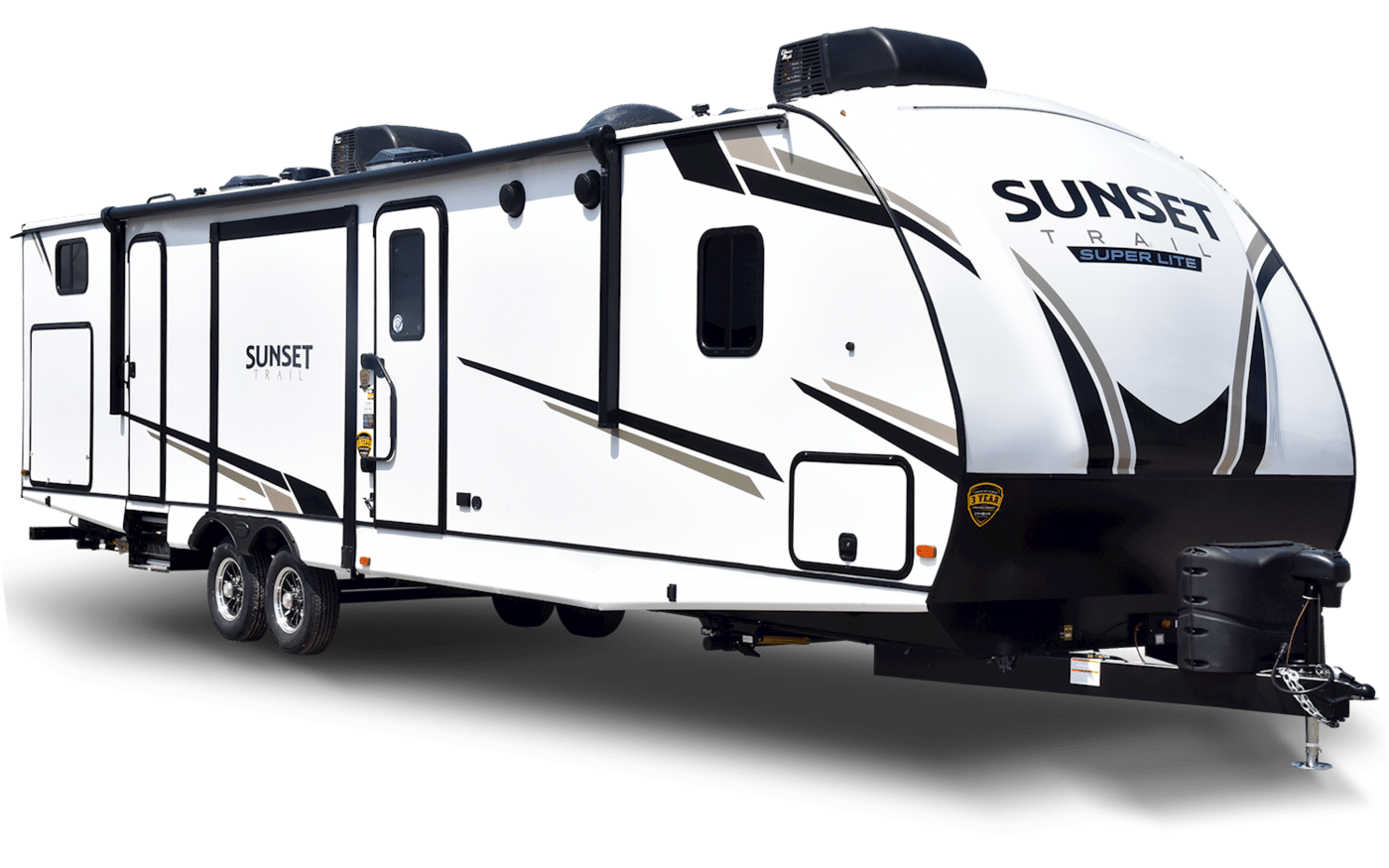 Here's what's wild: the extended slide contains a fridge and lounge, making your living space feel downright massive. And let's not overlook the kitchen prep space; it's way more than you'd expect from an RV of this size.
But get this, it's all done in less than 4,900 pounds empty. That's right, folks, 4,900 pounds! Now you can truly tow small and camp large. I mean, how cool is that?
Wondering how it's so lightweight? This is one of the few trailers that boasts a six-sided, all-aluminum skeleton. Most other builders are still messing around with wood-constructed roofs. If you're looking for a lightweight champion, this is it.
Sunset Trail SS212RB Camper Features:
Air Conditioning Options
When it comes to keeping cool, this RV offers choices! A standard 13,500 BTU air conditioner keeps you comfortable, but you can opt for a beefier 15,000 BTU unit if you prefer. Want a second AC for those scorching summers in Texas? You can do that too!
Flooring & Amenities
No, your eyes aren't deceiving you, that's not carpet—it's marine woven flooring! Pet-friendly and easy to clean. Want to change the seating area? Swap it out; this RV is versatile.
More On-the-Road Comforts
You've got big awnings for shade, optional solar packages, and a battery disconnect called the "Giggy Box" that will keep those parasitic loads from draining your battery. It's all kinds of awesomeness rolled into one package.
This RV also sports headboard power pockets by the king bed, deceptively good kitchen storage, and a great extended season weather package. And don't forget those solid surface counters and inverter-ready outlets. I could go on!
Downsides of the Sunset Trail 212RB

Okay, let's be fair: it's not perfect. For example, a place for a wastebasket under the sink would be nice, and I wouldn't mind some bathroom storage. But overall, the positives heavily outweigh these little nitpicks.
Sunset Trail 212RB Measures, Weights, and Holding Tanks:
| | |
| --- | --- |
| Exterior Length: | 25'11" |
| Exterior Width: | 8′ |
| Exterior Height: | 11'1″ |
| | |
| --- | --- |
| Dry: | 4,889 lbs. |
| Hitch Weight: | 518 lbs. |
| Carrying Capacity: | 2,621 lbs. |
| | |
| --- | --- |
| Fresh: | 45 gal.  |
| Gray: | 30 gal.  |
| Black: | 30 gal. |
See full Sunset Trail SS212RB specs
How Much Does a Sunset Trail SS212RB Travel Trailer Cost?
New: $34,000-$50,000
Used: $25,000-$40,000
Final Thoughts

In the end, I think we've got a winner here, folks. It's like the RV world decided to take things up a notch and just nailed it. If you're a half-ton truck owner or just looking for a lighter towing experience without sacrificing comfort, you're going to want to give this RV a serious look. I can't wait to hear what you all think!
This is Josh the RV Nerd, signing off. But don't worry, I'll be back with more RV insights that'll make your next adventure one for the books!