By Greg Long
We never thought we'd see this. We finally have come across a camper that seems to be suffering from an identity crisis.
Josh the RV Nerd got a sneak peek at the all-new 2024 FSX 290RTK. This RV defies traditional categories. It's a little bit of this and a little bit of that – which adds up to a whole bunch of awesome camping opportunities.

Let's dive into the details of this intriguing model and discover what sets it apart.
Table of Contents
How much does a FSX 290RTK Cost?
FSX 290RTK Interior and Exterior Insights
Next Steps in Finding Your Wildwood FSX 290RTK
Unveiling the FSX Max Series: Discovering Space and Versatility in the 290RTK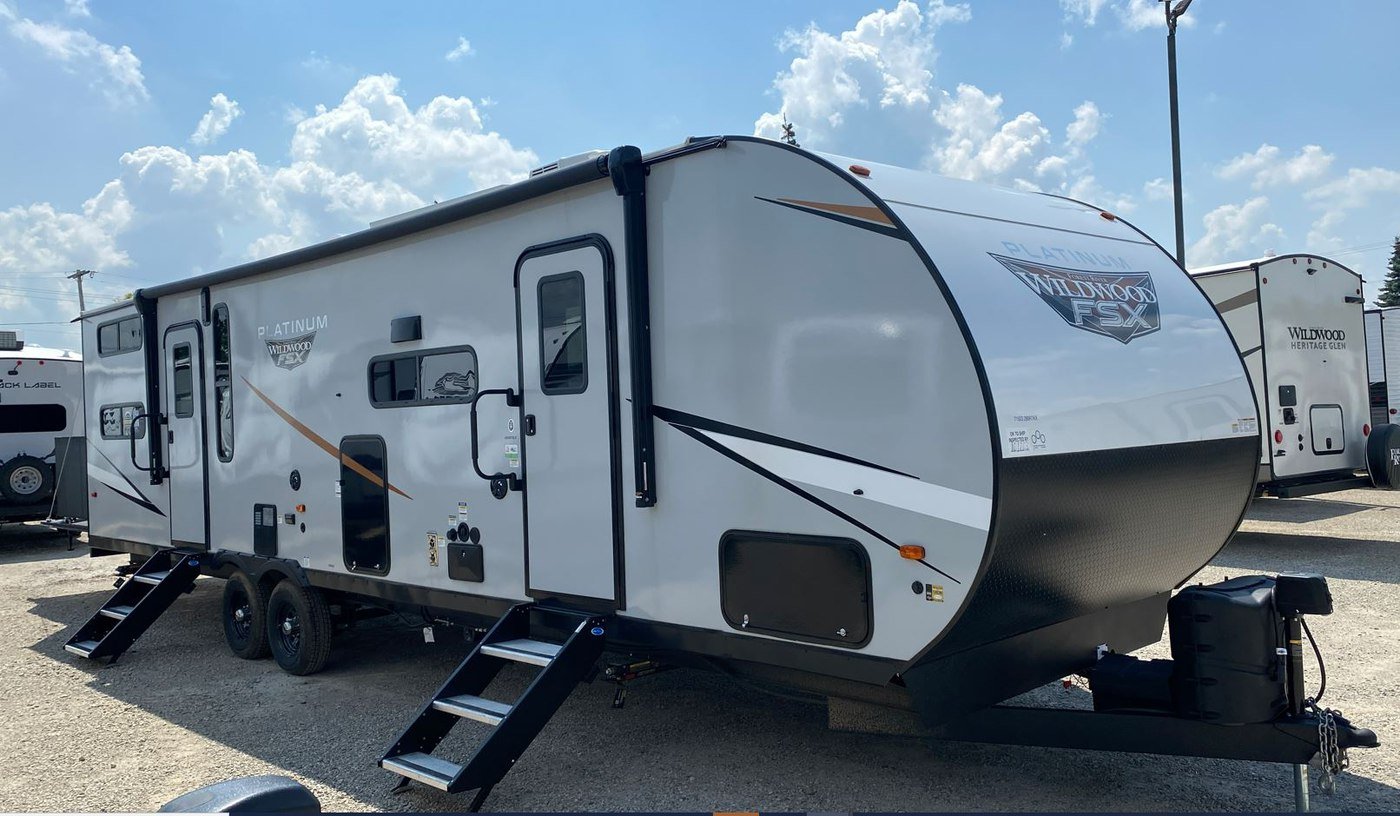 As a member of the FSX division from Salem and Wildwood, the 2024 FSX 290RTK belongs to their Max series – renowned for larger tandem axle toy haulers.
This RV boasts a remarkable seven-foot interior ceiling height, creating a spacious atmosphere.
The central concept revolves around adaptability, accommodating larger toys with its 12.5-foot private rear "flex room." This space is truly versatile, serving as a garage or private bunkhouse depending on your needs.

See Available New Wildwood/Salem FSX 290RTK Campers
How Much Does a FSX 290RTK Cost?

The 2024 FSX 290RTK is not yet available at RV dealerships. They are only available for Pre-Order.
2024 New FSX 290RTK MSRP Price: $78, 637

2024 New FSX 290RTK National Average Pre-Order Price Range: $52,000 – $65-000


Bish's RV FSX 290RTK Pre-Order Special Sales Price:
$40, 995
Talk to one of our RV Experts and Pre-Order a 2024 FSX 290RTK at that special price.
Pre-Order Special Pricing Terms
The $40,995 special pre-order price is based on units landing in our Davenport, Iowa or Ludington, Michigan stores. If you want the unit shipped to a different store, additional freight charges will be added.
---
FSX 290RTK Specs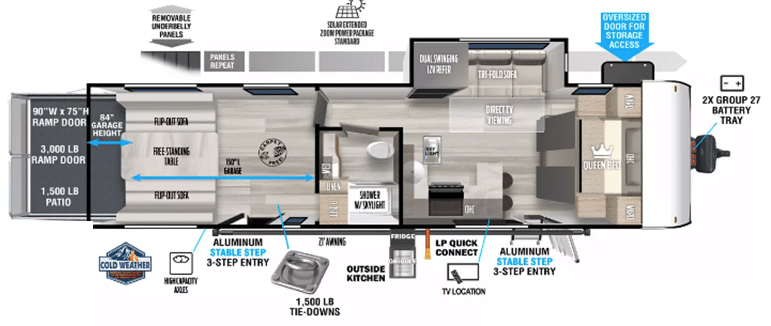 FSX 290RTK Weights & Measures:
Hitch: 1,220 lb.
Empty: 7,743 lb.
Cargo: 2,277 lb.
Length: 36′ 6″
Height: 11'2″
Width: 8ft
Fresh: 54 gal.
Gray: 40 gal.
Black: 40 gal.
Awning: 21′
Adaptable Layout: Embracing Versatility with the 2024 FSX 290RTK
The 290RTK offers a layout that adjusts to your evolving needs. By default, it features benches below and a floating table. However, these can transform into upper flip-down beds, crafting a quad bunk setup ideal for families.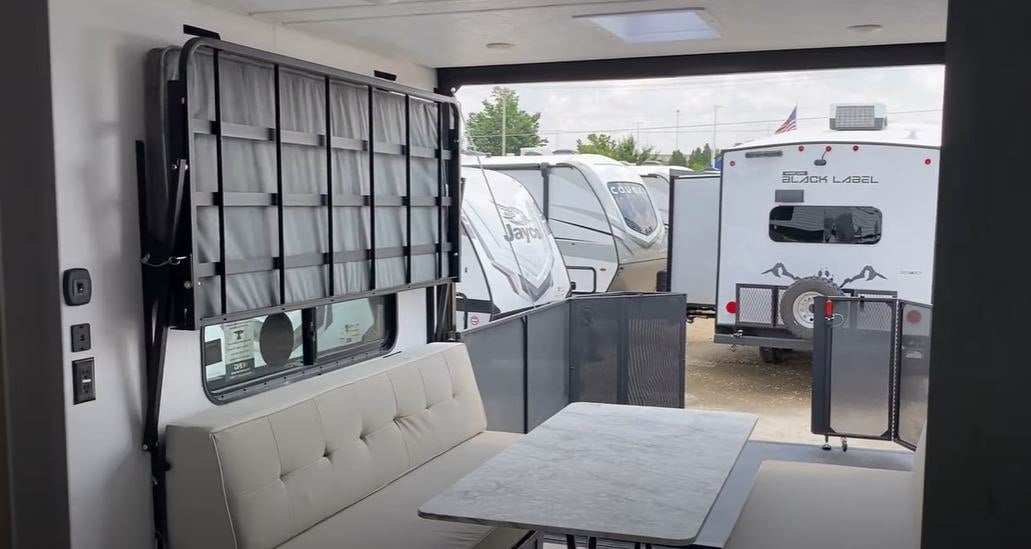 Moreover, customization options abound. Outfit it as a family camper now and later transform it into a cozy couples' retreat. This RV is designed to adapt to your camping journey.
Interior Features of the 2024 FSX 290RTK:
Unique Crossover Concept

Offers Versatility and Adaptability


Spacious Interior

Seven-Foot Interior Ceiling Height
Provides a Sense of Openness


Flexibility in Layout

Adaptable to Various Needs
Convertible Sleeping Arrangements

Upper Flip-Down Beds for Quad Bunk Setup
Benches Below with Floating Table


Potential for Customization

Can Serve as a Family Camper or Couples' Retreat


Functional Garage Space

12.5-Foot Private Rear "Flex Room"
Serves as a Garage or Private Bunkhouse
Multi-Functional Use

Craft Room, Dining Area, or More

Family-Friendly Design

Ideal for Families with Kids
Potential for Growing with Changing Needs


Kitchen and Dining Area

U-Shaped Kitchen Design
Convection Microwave with Air Fryer Function
Thoughtful Storage Solutions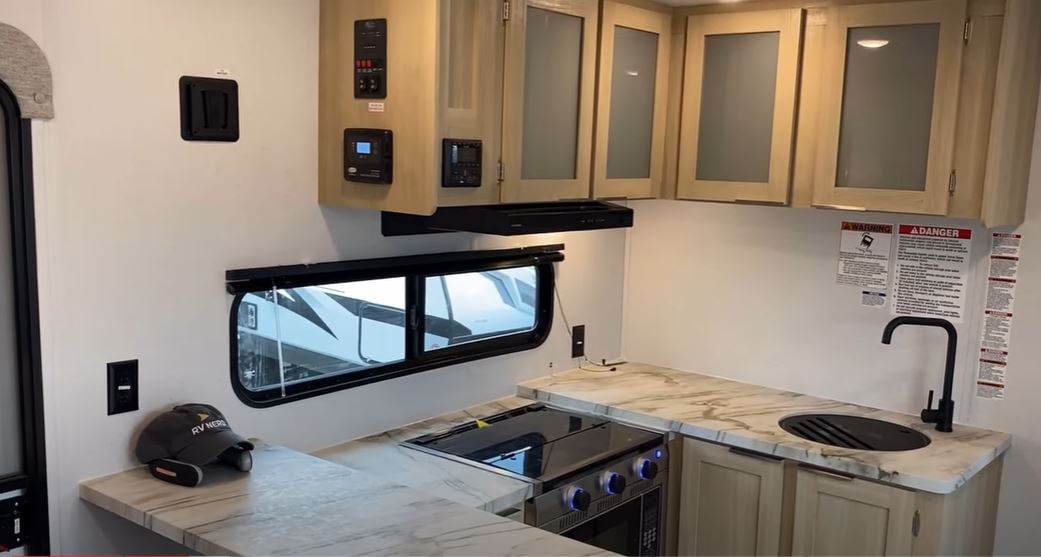 Adaptable Bedroom

Efficient Use of Space
Practical Sleeping Arrangements
Consideration for Storage and Utility Access


Bright and Inviting

Ample Windows Throughout
Skylight for Natural Lighting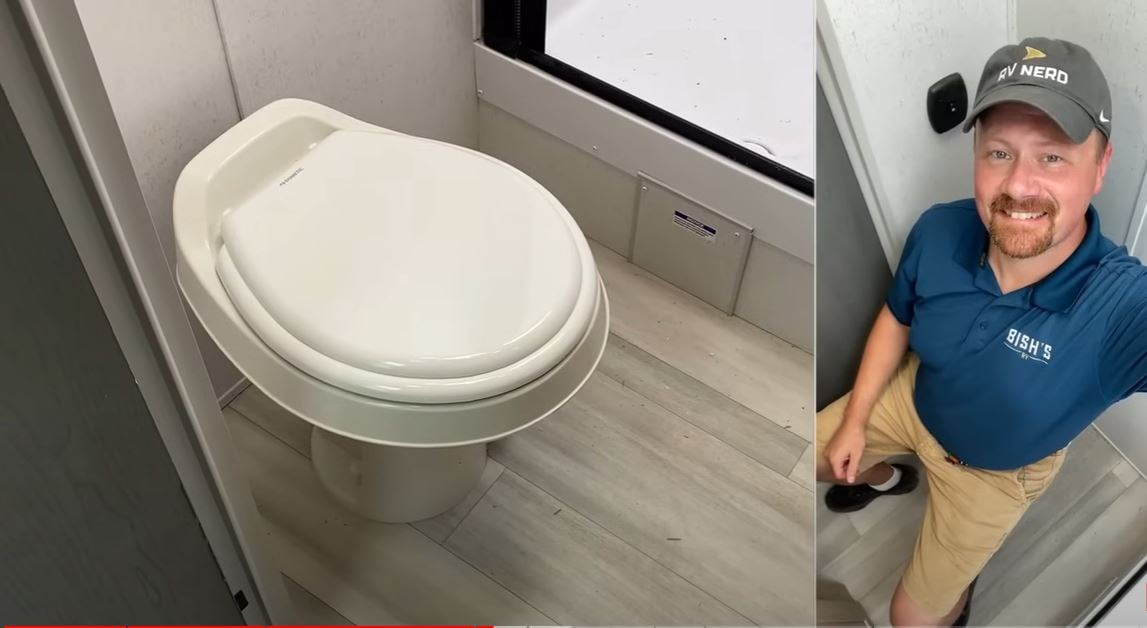 Bathroom Convenience

Rectangular Shower with Ample Headroom
Functional Layout
Consideration for Elbow Room


Comfortable Living Area

Hide-a-Bed Sleeper Sofa in Slide-Out
Entertainment Hookups for Relaxation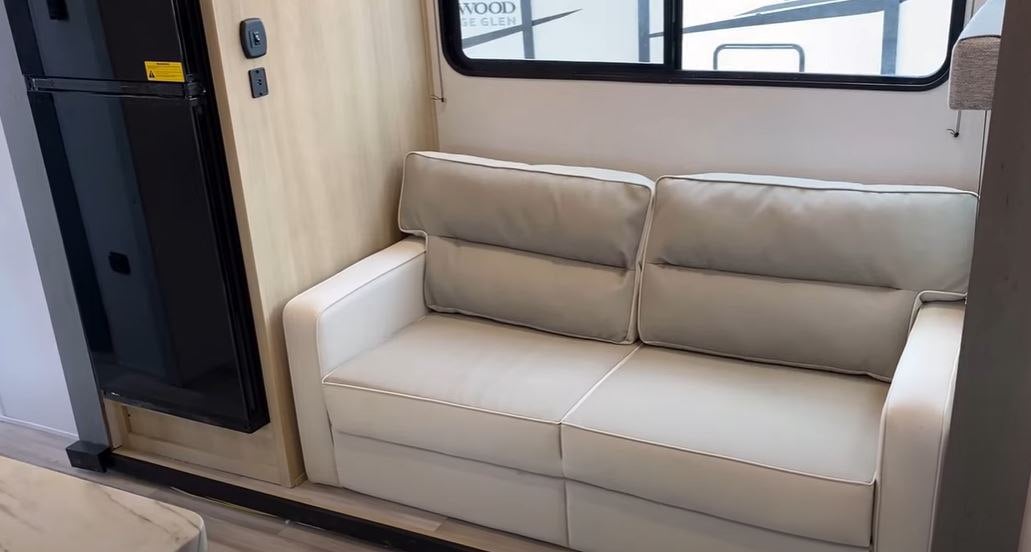 Storage Solutions

Ample Storage Throughout the RV
Cube Organizers in Garage for Organization

Thoughtful Details

USB Outlets for Charging Convenience
Interior Design Promotes Functionality
See Available New Wildwood/Salem FSX 290RTK Campers
Pros and Cons: Navigating the 2024 FSX 290RTK Experience
While the 290RTK brings numerous advantages, it's vital to understand both its strengths and potential areas for improvement. The RV's considerable height and length contribute to its towing demands. Opting for a sturdy tow vehicle is advisable, preferably steering clear of half-ton trucks.
The interior leans towards practicality over luxury, tailored to support your camping lifestyle without unnecessary frills.
FSX 290RTK Pros:
Versatile Layout: The 290RTK's adaptable interior layout allows for multiple configurations, making it suitable for families, couples, and various camping needs. From quad bunk setups to private bunkhouses, this RV offers flexibility to match changing preferences.
Spacious Interior: With a seven-foot interior ceiling height, the 290RTK provides a sense of openness and comfort. Ample windows and natural lighting create a bright and inviting atmosphere throughout the RV.
Functional Garage Space: The 12.5-foot private rear "flex room" serves as a multipurpose space. Whether you need a garage for large toys, a craft room, or a dining area, this adaptable feature adds value and utility to the RV.
FSX 290RTK Cons:
Towing Challenges: The 290RTK's considerable size and weight may pose challenges for towing, especially with half-ton trucks. The RV's length and height might require a more powerful tow vehicle, limiting its compatibility for some campers.
Limited Road Travel Access: The design of the RV's interior layout makes it challenging to access certain areas, such as the refrigerator, while on the road. This could be inconvenient for those who prefer quick access to certain amenities during travel stops.
Interior Design Prioritizes Practicality: While the 290RTK offers functionality, its interior design leans more towards practicality than luxury. If you're seeking high-end finishes or luxurious features, this RV may not meet those expectations.
Interior and Exterior Insights: The 2024 FSX 290RTK Experience
Inside the RV, you'll find noteworthy features, like the adaptable garage space catering to various functions. Whether you desire a craft room or seasonal dining area, the possibilities are diverse.
The rear flex room, adorned with ample windows, offers a bright and inviting atmosphere. The seven-foot ceiling enhances the sense of space, making the interior more inviting.
The bedroom, while functional, may require some maneuvering due to its proximity to storage and utility areas.
The kitchen layout is user-friendly, highlighted by a u-shaped design and a convection microwave doubling as an air fryer.
Storage options are cleverly integrated throughout the RV's interior.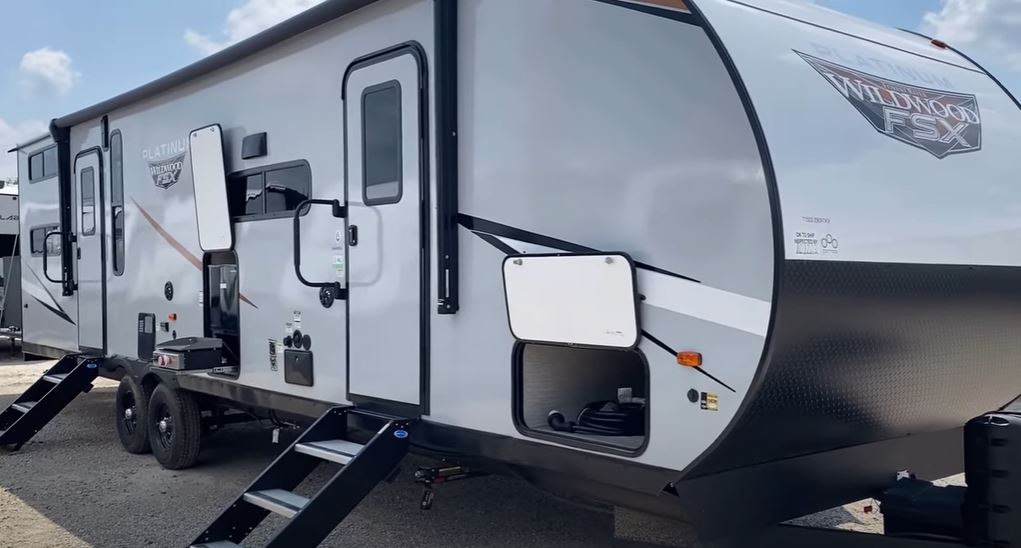 On the exterior, the 290RTK provides conveniences such as an outdoor shower, a gas grill hookup, and a distinct sewer hose holder due to the absence of a rear bumper. Although the RV features an enclosed underbelly with tank heaters, it's not designed for extreme cold weather camping.
Looking to Trade up from your old camper to a new FSX 290RTK?
Find out how much your camper is worth.
Final Verdict: Embracing Versatility with the 2024 FSX 290RTK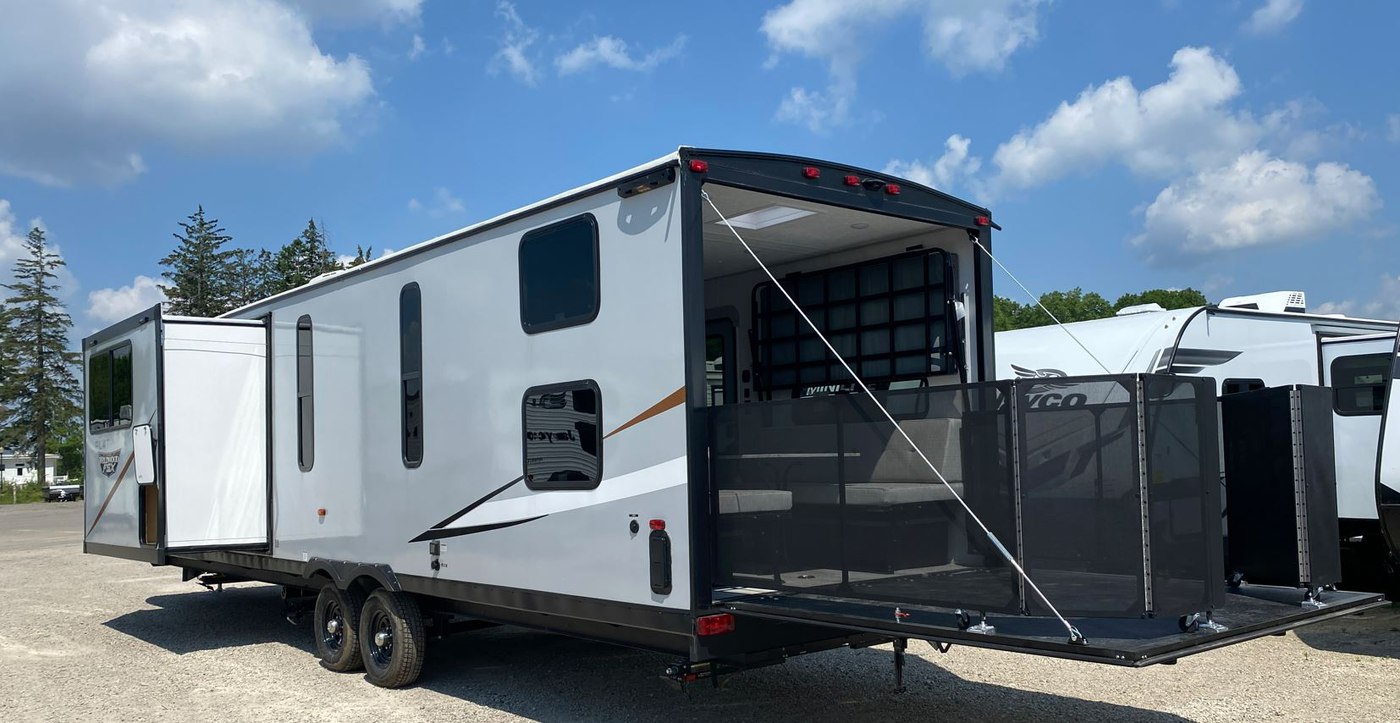 The 2024 FSX 290RTK is a crossover camping marvel, resonating with adventurers seeking adaptability, space, and practicality. While it may not cater to those yearning for extravagant features or effortless maneuverability, its true strength lies in its capability to adapt to evolving camping needs. If you're on the lookout for an RV that can evolve alongside your family and camping aspirations, the FSX 290RTK merits a closer examination
Next Steps to Finding the FSX 290RTK – Your Travel Companion for Every Stage
In the dynamic realm of RVs, the 2024 FSX 290RTK stands out as a model tailored to different camping experiences. Its flexibility, distinctive layout, and potential for customization make it an enticing choice for families, couples, and adventurers seeking a versatile RV.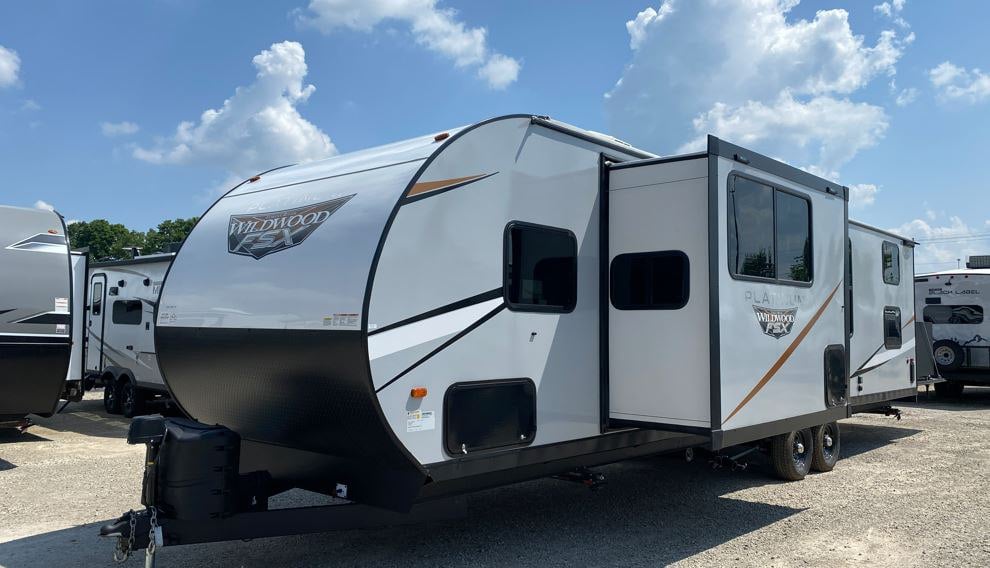 While not without considerations, this crossover camper embodies the adaptability that drives the camping community. Whether you're chasing new horizons or creating lasting memories, the FSX 290RTK is poised to be your steadfast companion on the open road.
---
Bish's RV FSX 290RTK Pre-Order Special Sales Price:
$40, 995
Talk to one of our RV Experts and Pre-Order a 2024 FSX 290RTK at that special price of
---
See Available New Wildwood/Salem FSX 290RTK Campers
Got Questions? We got Answers!
Talk to a Bish's RV Expert and Schedule a Free Consultation
Want to figure out what your monthly payments will be. Try our FREE RV payment Calculator!