For families looking to upgrade from a no-slide camper or step into the world of RVing for the first time, the 2023 Tracer 230BHSLE Travel Trailer by Prime Time RV is an excellent option.
Part of the Tracer LE series, this camper strikes the perfect balance between simplicity, lightweight design, and affordability, all while offering laminated wall and floor construction with an easy-to-clean fiberglass skin.
Let's dive into the features and aspects that make this RV a great choice for camping families.
Table of Contents – Quick Links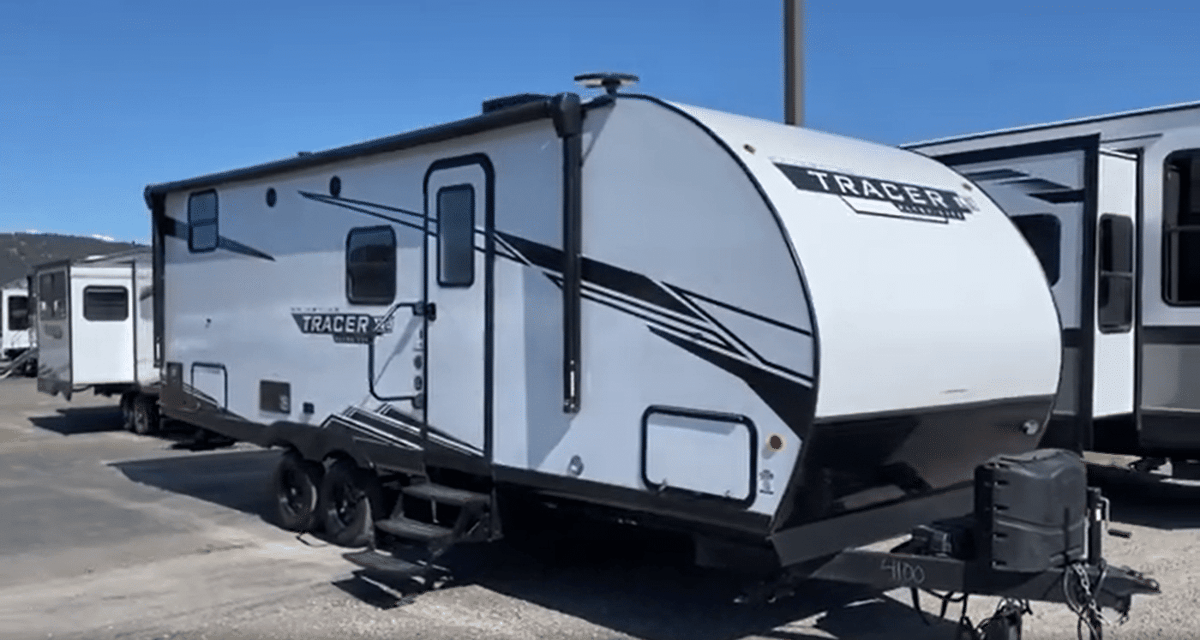 Light and Towable
The Tracer 230BHSLE boasts an empty dry weight of less than 5,000 pounds, making it a breeze to tow with a variety of vehicles.
With a cargo capacity of over 2,500 pounds, you can pack all your camping essentials without worries. Its compact size, less than 30 feet long, allows for easy maneuverability, making it perfect for camping in a variety of settings.
Whether you have a half-ton truck or a large SUV, this lightweight travel trailer is ready to hit the road with you and your family.
Laminated Construction and Fiberglass Skin
One of the standout features of the Tracer 230BHSLE is its laminated wall and floor construction. This construction method adds strength and durability to the camper, ensuring it can withstand the rigors of the road and various weather conditions.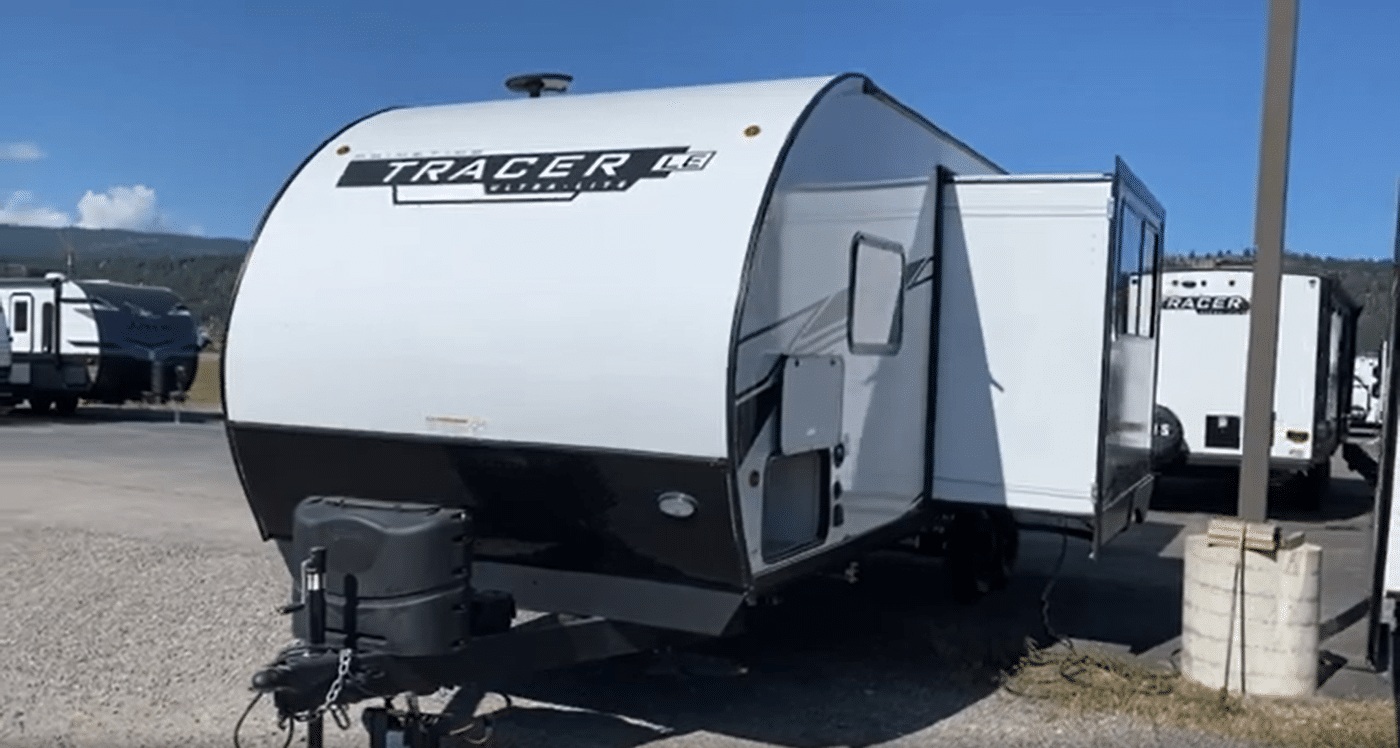 Fiberglass Skin Exterior
The sleek and easy-to-clean fiberglass skin adds to its overall appeal and longevity, making it an ideal choice for campers who want a more refined and low-maintenance exterior.
Comfortable Family Living
While the Tracer 230BHSLE doesn't boast extravagant features, it excels at providing a comfortable living space for the entire family. The main living area features carpetless flooring, which is easy to maintain and keep clean. 
The dinette area provides a sufficient space for family meals, and with the additional dinette sleeper conversion cushion, it offers a sleeping space for kids or guests.
While there is no dedicated pantry, the full-standing pantry near the kitchen provides ample storage for food and kitchen essentials.
Spacious Bunkhouse
This travel trailer's bunkhouse is well-designed and spacious, offering double-over-double bunks that are perfect for the kids or additional adult guests.
Both bunks have their own light and set of USB plugs, making it convenient for individual use.
The half-ton towable camper also surprises with a sizable shower in the bathroom, complete with a corner seat, perfect for comfort during shower time.
Generous Exterior Storage
Storage space is essential in any travel trailer, and the Tracer 230BHSLE delivers with a generous pass-through compartment at the front. This area provides ample room for camping gear, lawn furniture, or outdoor equipment.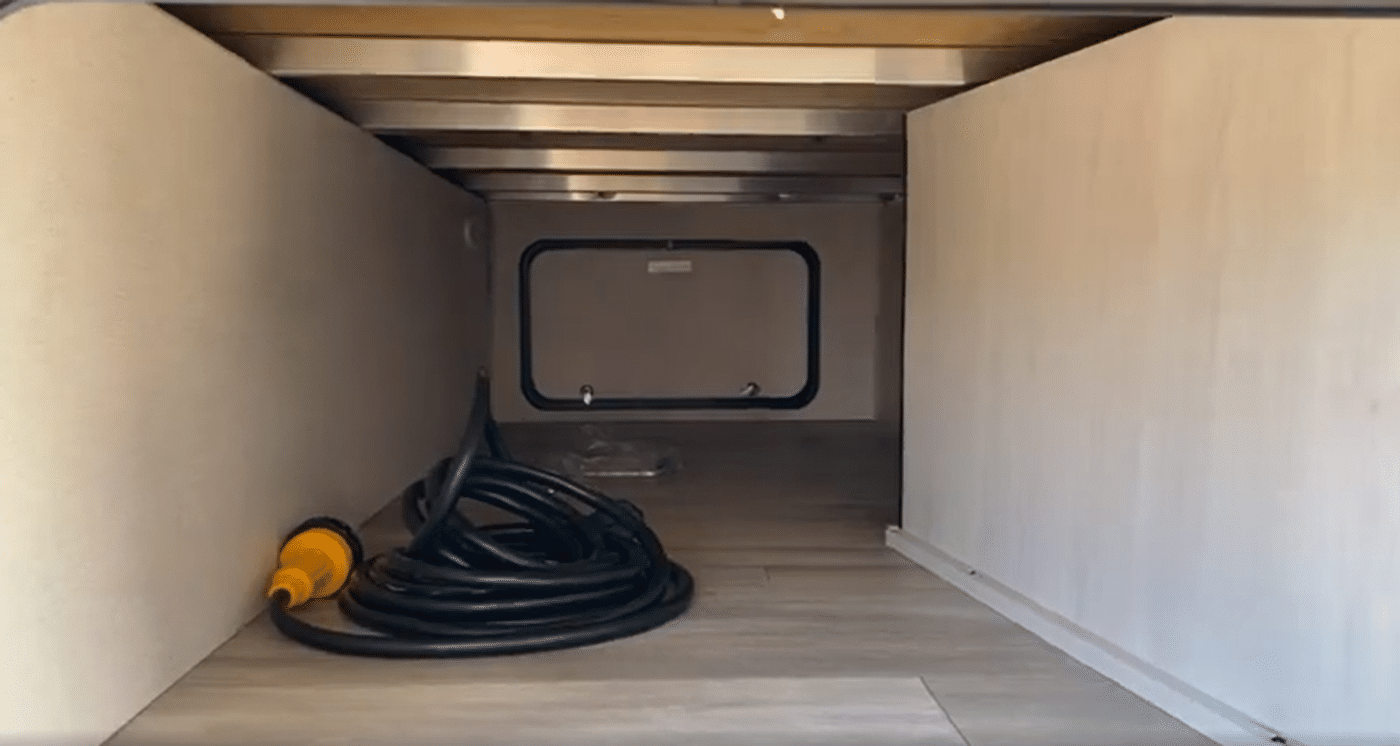 The added outdoor storage locker on the outside is another practical feature, allowing you to keep small items organized and easily accessible.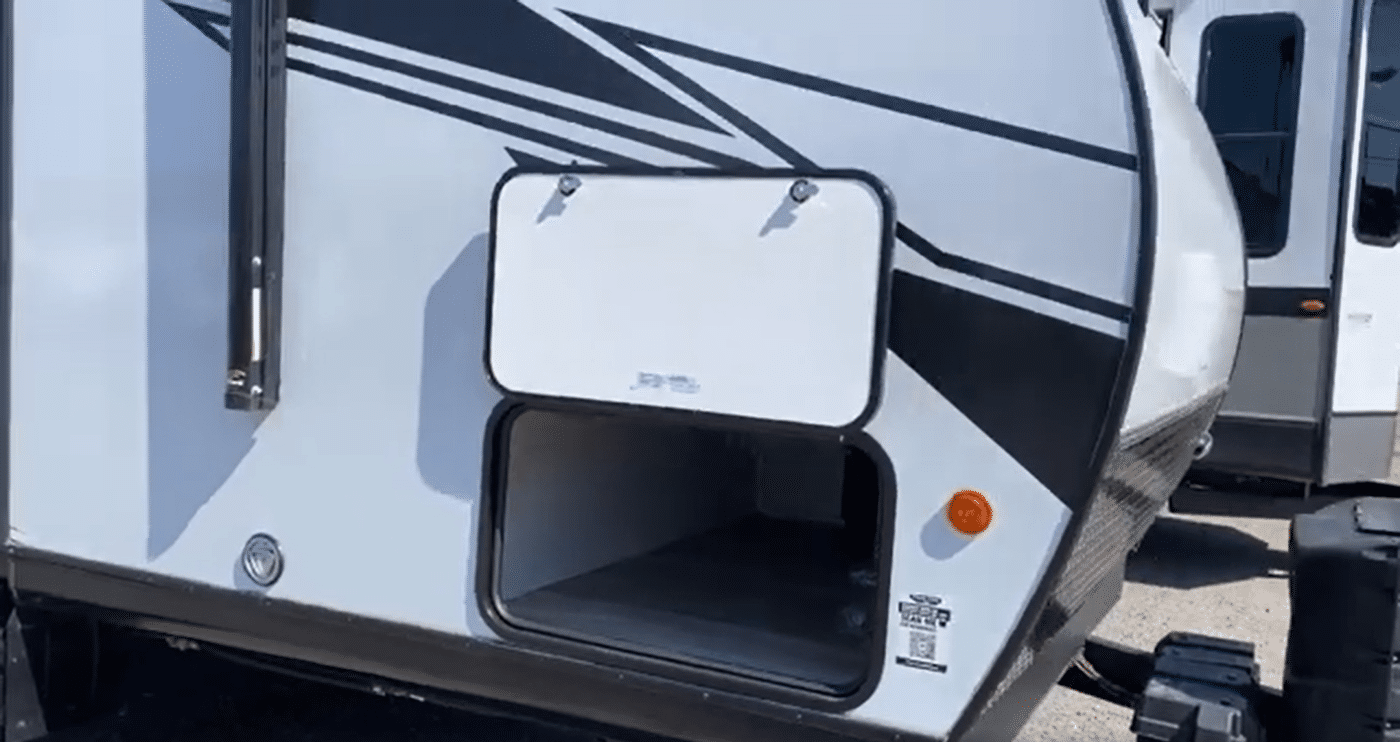 Conclusion
The 2023 Tracer 230BHSLE Travel Trailer by Prime Time RV is an excellent choice for camping families looking for a straightforward, lightweight, and affordable RV option. 
With its laminated construction, easy-to-clean fiberglass skin, and comfortable living spaces, this camper ensures that your camping adventures will be enjoyable and memorable.
Whether you're new to RVing or upgrading from a smaller unit, the Tracer 230BHSLE is ready to elevate your camping experience without breaking the bank. Happy camping, and make lasting memories with your loved ones!
Get the RV Nerd Preferred Price
We are offering an exclusive price on this floorplan for 30 days after Josh the RV Nerd releases his review on YouTube.
RV Nerd Preferred Sales Price (Valid Until 09/30/2023)
Tracer 230BHSLE
Starting as low as $25,900
*Why do RV costs vary? Get the facts here now!