By Jackson Nuttall
In this highly requested and comprehensive RV review, we delve into the exciting features and aspects of the 2023 Imagine 2800BH Travel Trailer by Grand Design RV.
With its ample storage capacity and luxurious feel, this travel trailer is gaining popularity among RV enthusiasts.
Join us as we explore its key attributes and help you decide if this is the perfect fit for your next adventure.
Table of Contents – Quick Links
Impressive Features
Half-Ton Towability
Max Weight- 8,500 Ib.
Rear Entry
Easy Bathroom Access
Abundant Storage Space
The 2023 Imagine 2800BH Travel Trailer stands out with its striking design and features that blend upscale aesthetics with half-ton towability.
With a maximum weight of approximately 8,500 pounds, this RV offers an excellent option for those seeking both style and function in their travels. Its rear entry ensures easy access to the bathroom, making it convenient during quick stops.
Furthermore, this model boasts abundant storage space, setting it apart from other bunkhouse floor plans in the market.
Design and Interior
The interior of the Imagine 2800BH is thoughtfully designed to optimize space and provide comfort during your travels. The floating bench, cleverly positioned near the dinette, can act as a versatile ottoman or footrest.
While the kitchen showcases a large 12-volt DC compressor fridge and ample storage, the TV's smart placement ensures easy viewing from the theater seats. Additionally, the travel trailer offers USB outlets for convenient charging and smartly located appliance outlets for easy access.
Comforts and Amenities
50 Amp Service
Second Air Conditioner Compatibility
Griddle and Mini Fridge
Practical Cooking Space
Tankless Water Heater
The Imagine 2800BH offers an array of features to enhance your camping experience. The floor plan design allows for 50 amp service and second air conditioner compatibility for those camping in warmer climates.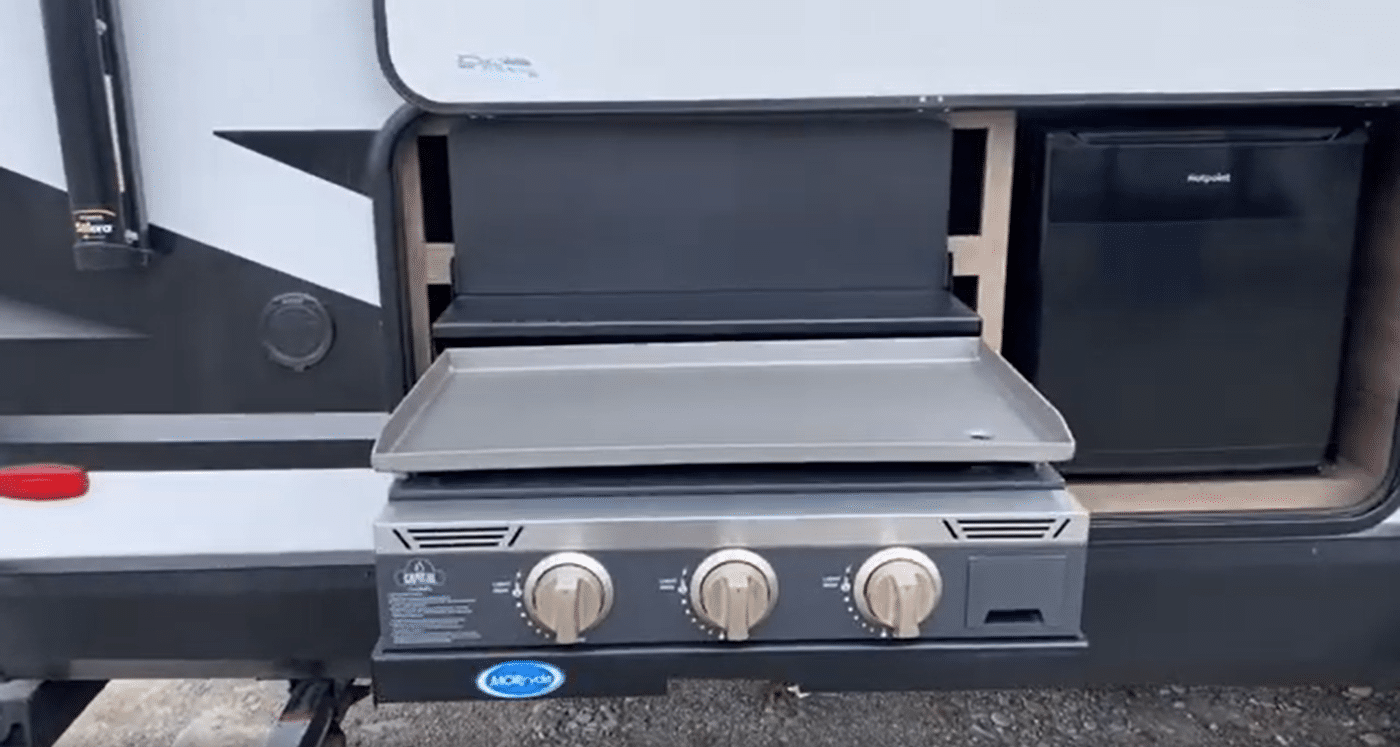 The outdoor camp kitchen, complete with a griddle and mini fridge, provides a practical and enjoyable cooking space under the awning. Meanwhile, the tankless water heater ensures a quick and endless supply of hot water for the whole family.
Bedroom and Bathroom
The bedroom in the Imagine 2800BH boasts a true queen bed, flanked by double dresser drawers and overhead enclosed cabinets.
A sliding privacy door and a second entry provide easy access to the bedroom. The bathroom features a porcelain foot-flush toilet, a rectangular shower with a vaulted ceiling for added comfort, and plentiful storage options for your convenience.
Durable Exterior
Built with quality materials and attention to detail, the Imagine 2800BH features a fully framed door and furnace mounted on the exterior for easy access and maintenance. Its single sewer outlet design streamlines waste management.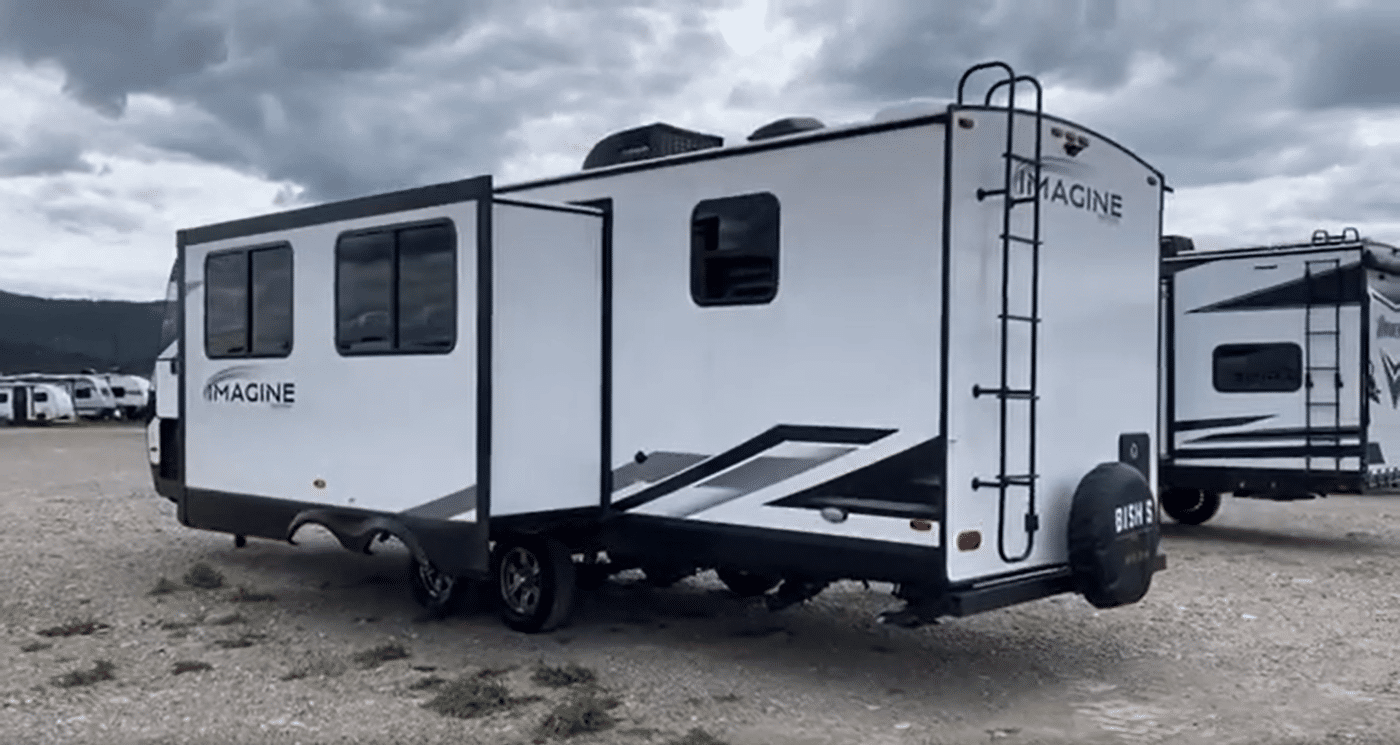 The unit comes equipped with Goodyear endurance radial tires and is prepped for a solar package, ensuring durability and efficient power options for your travels.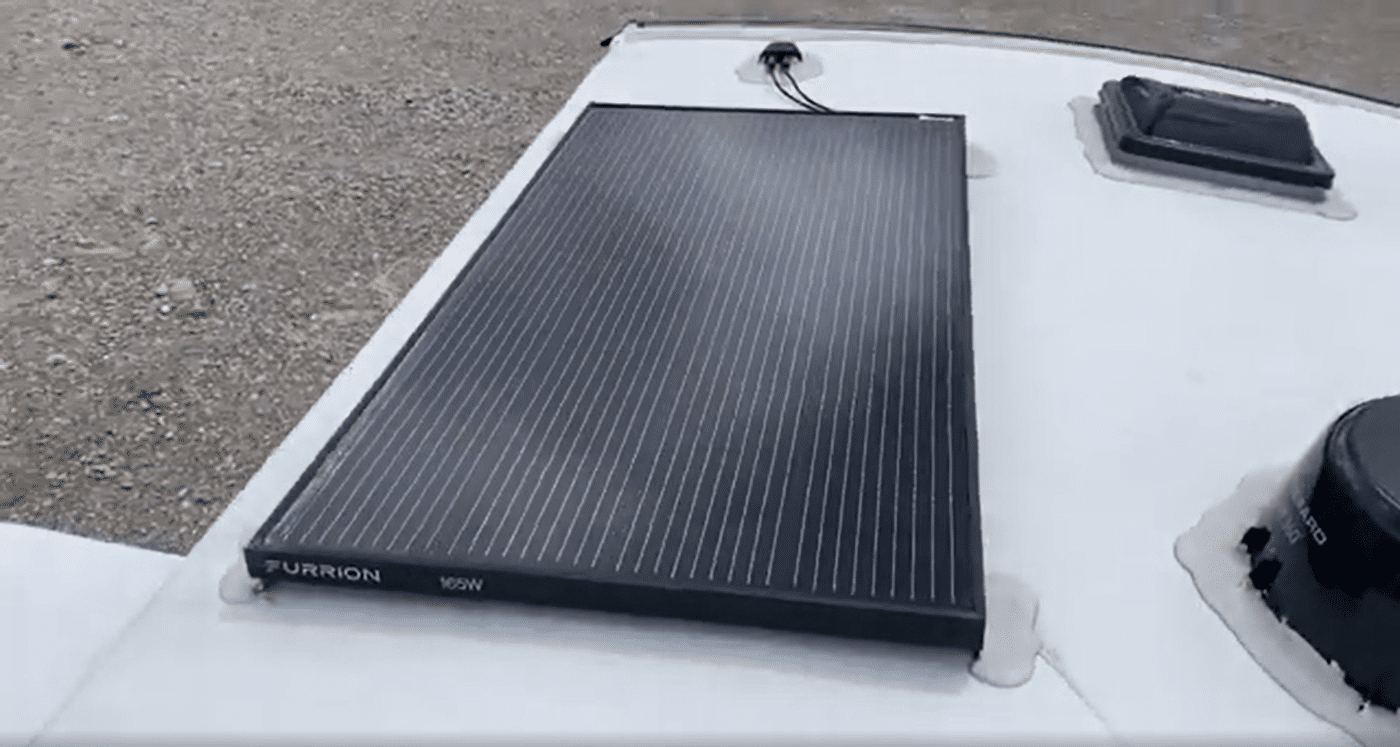 Conclusion
The 2023 Imagine 2800BH Travel Trailer by Grand Design RV proves to be a stylish, half-ton towable option that caters to those seeking adventure without compromising on comfort.
With its impressive features, ample storage, and thoughtful design, it has captured the hearts of many RV enthusiasts. Whether you're a seasoned RVer or a first-time adventurer, the Imagine 2800BH is a worthy contender for your next journey.
Take your time to evaluate your needs, and if this model aligns with your preferences, you'll undoubtedly enjoy unforgettable moments on the road with this exceptional travel trailer. Happy camping!
Get the RV Nerd Preferred Price
We are offering an exclusive price on this floorplan for 30 days after Josh the RV Nerd releases his review on YouTube.
RV Nerd Preferred Sales Price (Valid Until 09/18/2023)
Imagine 2800BH: Starting as low as
(Click "Get Lowest Price" button to lock in discount)
*Why do RV costs vary? Get the facts here now!