By Jackson Nuttall
When it comes to embarking on thrilling adventures as a mobile couple, the 2023 Ibex 20MDS Travel Trailer stands out as a true game-changer. Ibex has truly outdone itself this year, introducing remarkable enhancements to its suspension, solar package, and inverter, solidifying its unique position in the RV industry.
Notably, this RV boasts a queen-sized murphy bed that can remain "down" full-time without obstructing the slide, making it an ideal choice for travelers seeking convenience during overnight stops and stays.
In this article, we'll delve into the exceptional features of this top-notch travel trailer that foreign and local camping enthusiasts will cherish.
Table of Contents – Quick Links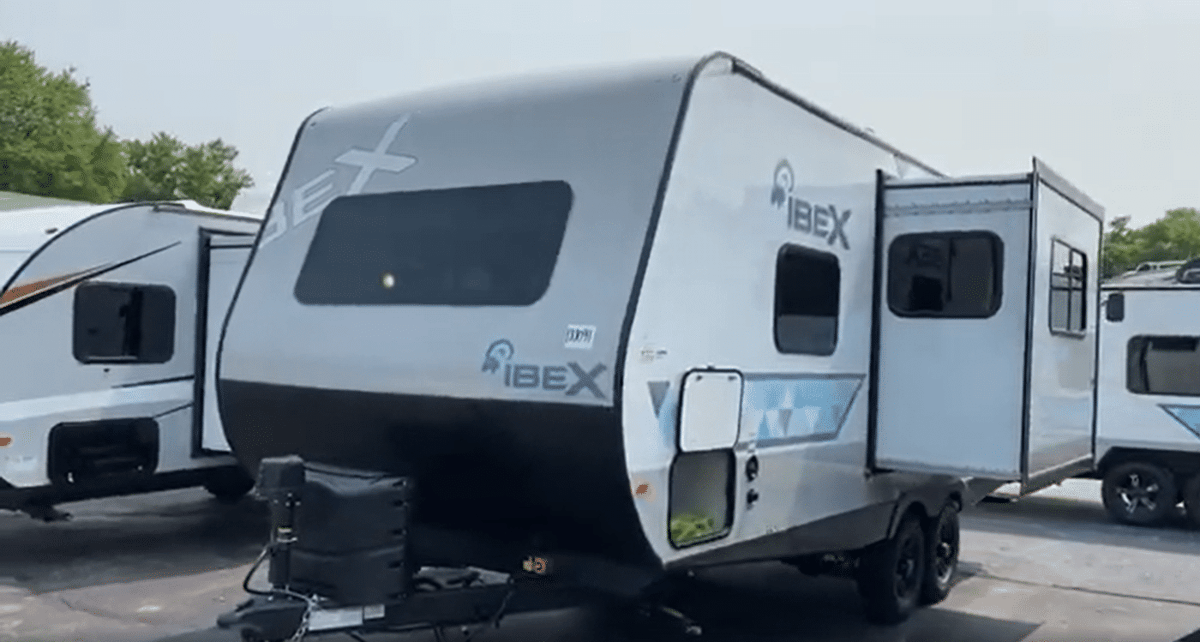 Features
Goodyear Wrangler Tires
200-Watt Solar Package
30-Amp Controller
2,000 Watt Inverter
Enclosed Underbelly w/ Tank Heating Pads
The 2023 Ibex 20MDS Travel Trailer presents a plethora of features that set it apart in the competitive RV market.
From its four-wheel trailing arm independent suspension to the Goodyear Wrangler tires, Ibex leaves no room for compromise when it comes to ensuring a smooth and secure ride.
Moreover, the solar package has been elevated to a 200-watt package with a 30-amp controller, accompanied by a Factory standard 2000-watt inverter, offering unparalleled convenience for powering appliances and electronics on the go.
Additionally, the enclosed underbelly with tank heating pads guarantees peace of mind during colder weather camping.
Interior Review
Ducted Heating/Centrally Ducted Air Conditioning
Absence of Vents and Carpets
Convection Microwave
Countertop Outlets
Step into the spacious interior of the Ibex 20MDS and be greeted by the welcoming ducted heating and centrally ducted air conditioning. Although the floor plan offers a higher ceiling at six feet nine inches, the absence of vents and carpets makes it a pet-friendly haven.
While some may prefer a gas oven, the convection microwave ensures efficient cooking for on-the-go culinary delights. The cleverly recessed countertop outlets enable easy access to power without resorting to extension cords, proving Ibex's commitment to user-friendly designs.
The only minor setback is the lack of a window in the entry door, although this is compensated by the generously sized awning that offers a perfect spot to enjoy outdoor views.
The Versatile True Queen-Sized Murphy Bed
The innovative true queen-sized murphy bed in the Ibex 20MDS Travel Trailer adds versatility and space-saving functionality to the living area.
If you're a fan of the murphy bed concept, you'll appreciate how easy it is to operate and the ability to leave it down while closing the slide.
However, for those who prefer a traditional bed, Ibex's design allows you to swap out the murphy bed for a residential queen mattress of your choice. The murphy bed section also doubles as additional storage, further enhancing the RV's practicality.
Towing and Travel Convenience
With a fully loaded weight of around 7,500 pounds and a length of about 23 feet, the 2023 Ibex 20MDS Travel Trailer is a perfect companion for road trips and national park adventures.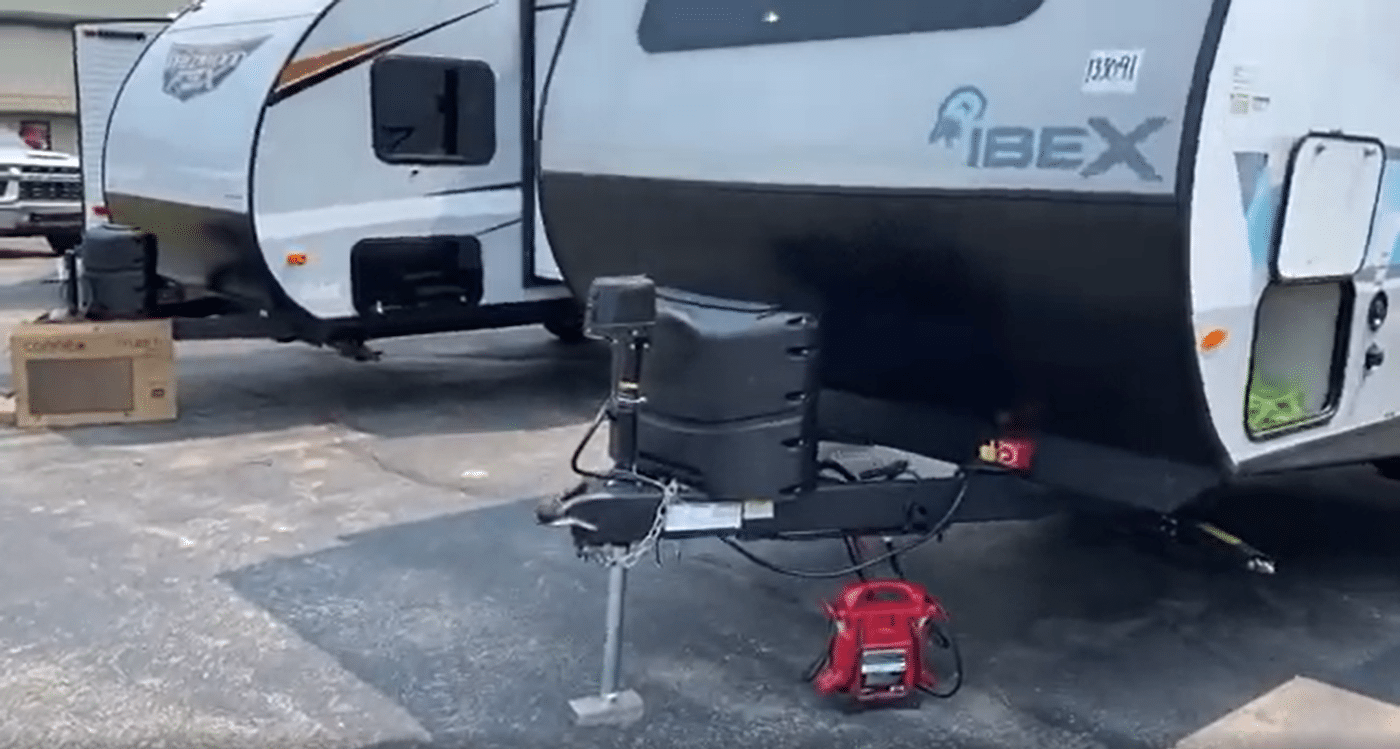 The quad wheel independent suspension guarantees a smooth ride, while the ample cargo-carrying capacity accommodates all your travel essentials.
Thanks to its compact size and rugged build, navigating through state and national parks is a breeze, making this RV an excellent choice for adventurers seeking freedom on the open road.
Conclusion
The 2023 Ibex 20MDS Travel Trailer is a true revelation in the RV industry, catering to the needs of mobile couple's camping adventures with grace and finesse. 
From its impeccable suspension and solar package to the innovative murphy bed and user-friendly interior, Ibex has crafted an RV that will capture the hearts of travel enthusiasts worldwide.
So, if you're ready to embark on unforgettable journeys with your significant other, look no further than the 2023 Ibex 20MDS Travel Trailer – your ultimate companion in exploring the beauty of nature while enjoying the comforts of a well-designed and feature-rich travel trailer.
Get the RV Nerd Preferred Price
We are offering an exclusive price on this floorplan for 30 days after Josh the RV Nerd releases his review on YouTube.
RV Nerd Preferred Sales Price (Valid Until 09/14/2023)
Ibex 20MDS
Starting as low as $33,995
*Why do RV costs vary? Get the facts here now!