By Greg Long
September 2023: The Latest Shifts and Surprises in RV Manufacturing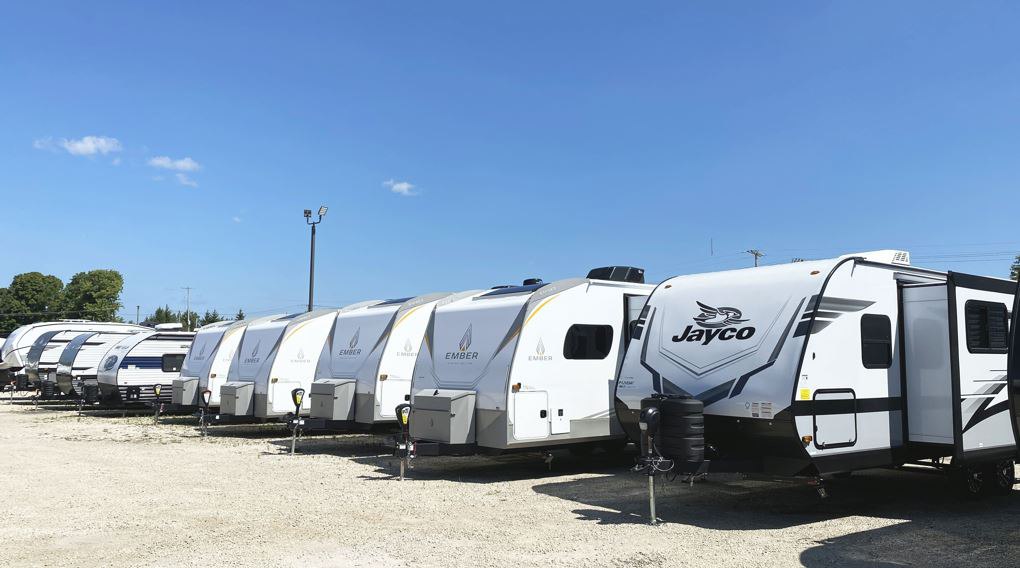 The world of campers and motorhomes is always changing. People love the adventures RVs provide, so RV makers consistently rise to the challenge of coming up with new ideas and features. The result is an ever-changing world of RV designs and layouts.
But sometimes the news from RV makers isn't always good. It's not unusual to hear reports of RV manufacturers facing financial troubles or suffering from bad decision-making.

Whether you already have an RV or you're thinking of getting one, it's good to know what's new with RV manufacturers. In this update, we'll talk about all the latest happenings in the RV world.
This includes big companies making more RVs — and changes in who's in charge.
Read on to learn about the latest in RV manufacturing, so you're ready for your next adventure!
---

Never Miss an RV Industry Update. Subscribe to our Bish's Blog Email and stay up-to-date on the latest RV News.

---

Table of Contents

Josh The RV Nerd September 2023 Industry Update Video
See Josh the RV Nerd's Manufacturer update plus all the RV Industry News.
Alliance RV: Charting New Horizons in the RV Industry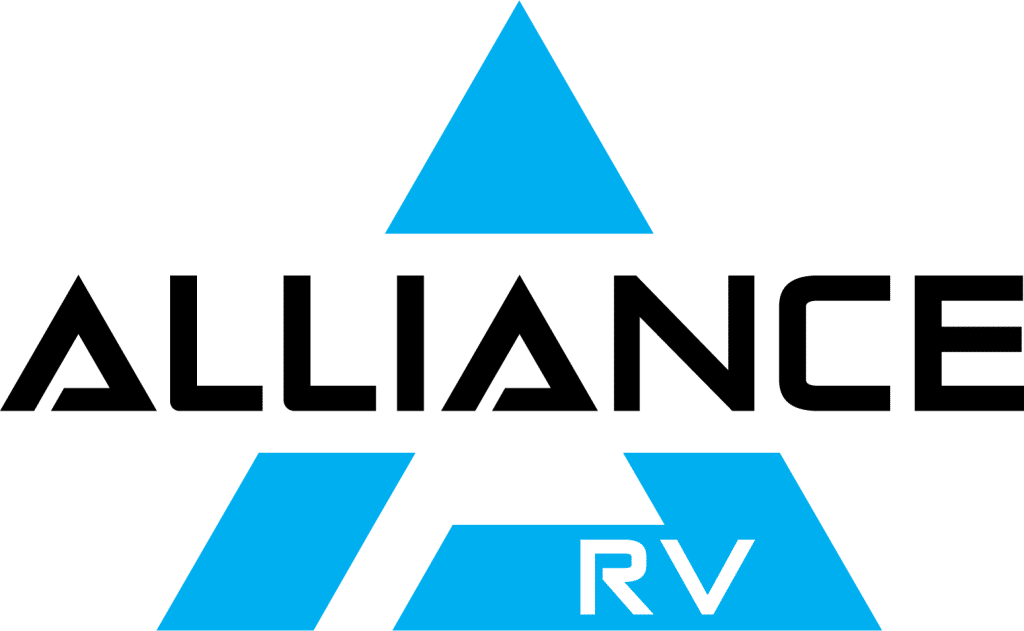 Alliance RV has recently taken a bold step in its growth trajectory. The company announced a significant long-term expansion plan, underlining its ambitious vision for the future.
By acquiring a substantial piece of land, Alliance RV has set the stage to potentially boost their production capacity by an impressive 50%.
This move is especially noteworthy against the backdrop of the Michigan/Indiana regions' buzzing rumor mill, which often buzzes with speculations and hearsays about businesses in the area.
There have been whispers suggesting financial instability within Alliance. However, this expansion shatters such misconceptions, reaffirming Alliance RV's strong footing in the industry.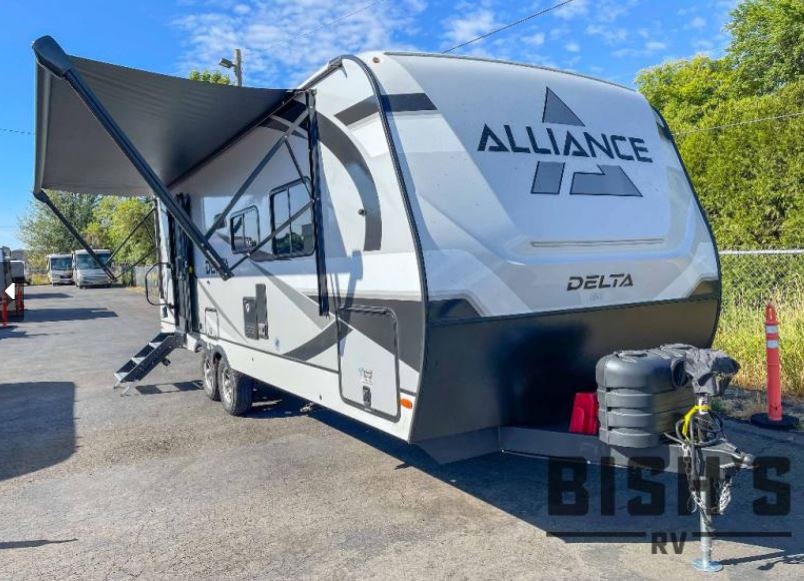 It's worth noting the unique position Alliance RV holds in the market. They stand tall as one of the few independent manufacturers with significant impact. In fact, the stats speak for themselves: approximately one in every 16 or 17 fifth wheels sold now bears the Alliance brand, a testament to their reputation and reach.
Beyond fifth wheels, Alliance RV has also made inroads into the travel trailer segment. Their strategic vision has always been growth-centric. From the company's inception, the goal was to unveil a new series annually, and they have stayed true to this vision with the recent release of their Delta trailer series.
While complete details about the entire range of this series or potential future releases remain under wraps, the introduction of the Delta series hints at Alliance RV's dedication to innovation and meeting consumer demands.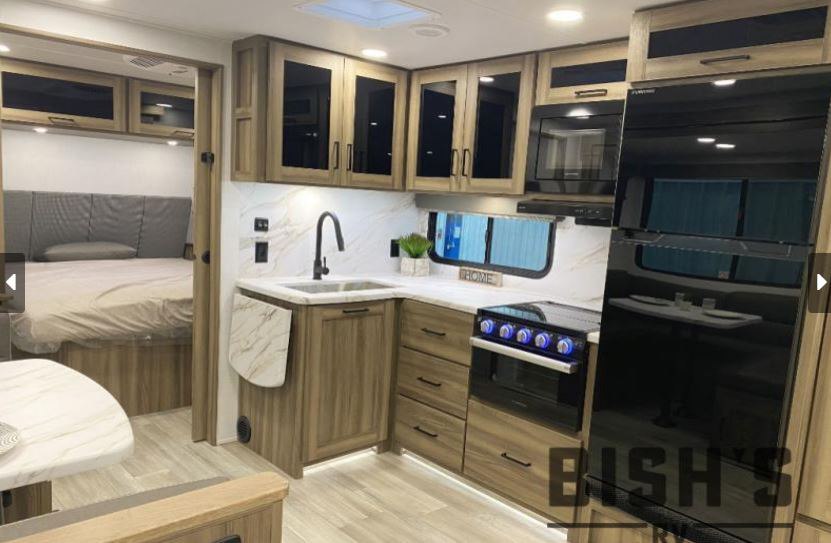 Lastly, the health of a manufacturer isn't just determined by its expansion plans or product releases, but also its capability to offer dependable aftermarket support. Alliance RV's current trajectory suggests they are well-positioned to provide robust support in terms of parts and service.
This assurance becomes even more vital in an industry where manufacturers might face challenges, and some might not even be around the next year to address customer needs.
In summary, Alliance RV's recent developments paint a picture of a company that's not only expanding its physical footprint but also solidifying its place in the RV world. Their commitment to growth, innovation, and customer support is clear, and it's exciting to see what the future holds for them.
Check out Available Alliance RVs


ATC: Breaking Ground in Nappanee, Indiana
The Aluminum Trailer Company, commonly known as ATC, is taking significant strides in its expansion endeavors. As the name suggests, ATC specializes in manufacturing trailers made entirely from aluminum composites, devoid of any wood components.
These unique trailers have caught the attention of many, and while I've had the chance to review only a couple of them on this platform, their quality and design have been noteworthy.
In a recent announcement that has garnered excitement within the industry, ATC revealed its plans to open a brand-new production facility in Nappanee, Indiana.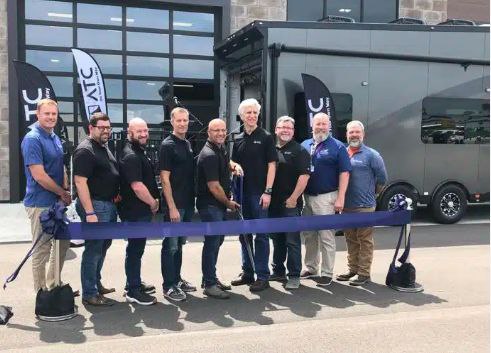 Until now, ATC's production was largely concentrated on the West Coast. This strategic move to establish a presence in the Eastern U.S. promises to enhance their reach and recognition, making their state-of-the-art trailers accessible to a broader audience.
The decision to expand to Nappanee not only indicates ATC's growth trajectory but also underscores their commitment to meeting rising demand and ensuring quicker deliveries to clients based on the East Coast.
As ATC plants its roots in Indiana, it's likely that more consumers will become familiar with their innovative offerings, potentially cementing their position as a leading name in the trailer industry.
See Available ATC Campers

KZ RV Welcomes New Leadership and Strengthens Community Ties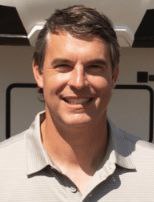 Exciting developments are unfolding at KZ RV. The company recently announced the appointment of their new president, Mr. Ryan Juday.
For those familiar with the RV industry's inner workings, Juday is no stranger. Having collaborated with him on various occasions over the years, we can vouch for his strategic talents and strong leadership. His track record suggests a natural ability to usher in positive changes, making this a promising transition for KZ RV.
However, with leadership shifts often come questions and speculations about potential changes – and their effects. While change is inherent with new leadership, some core values remain unaltered.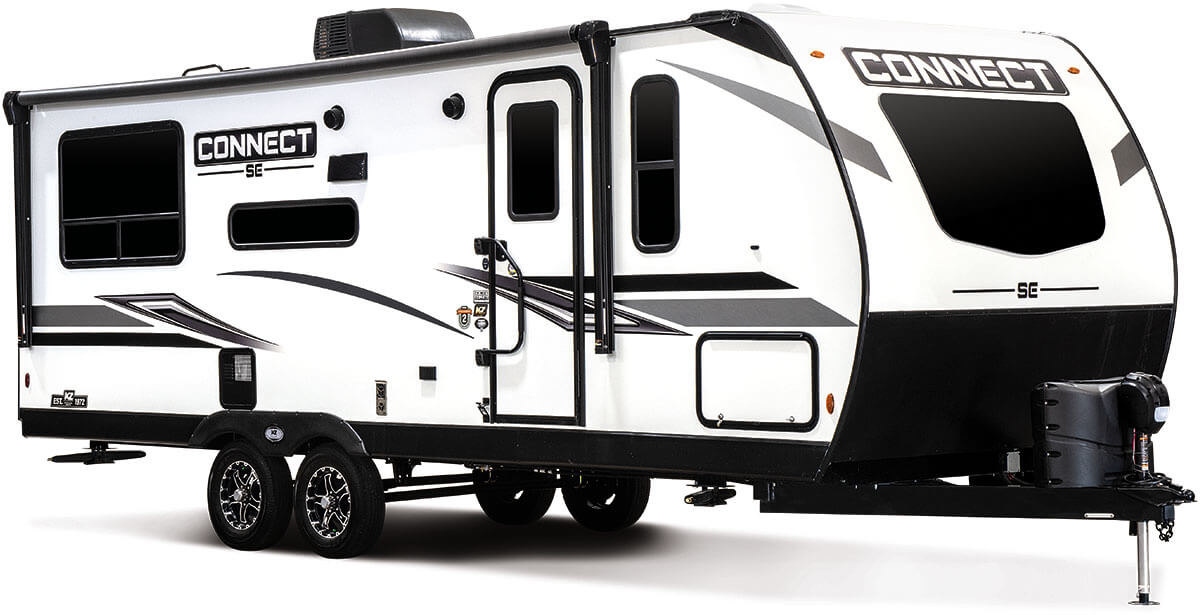 KZ RV Community Connections
A testament to KZ RV's unwavering commitment to its community was evident when the company generously donated 74 essential school supply packages to Meadowview Elementary, located in their vicinity.
In addition to this, they extended a $200 gift card to each teacher, acknowledging the often overlooked out-of-pocket expenditures teachers bear throughout the academic year.
Teachers, with their relentless dedication, often dip into their own funds to enrich their students' learning experiences, from educational resources to occasional treats like pizza parties.
While Bish's RV has been able to provide opportunities to influence lives positively, educators' impact is profound and far-reaching – and they often go un-thanked.
KZ RV's recent gesture reinforces the significance of community engagement and corporate responsibility.
With Mr. Juday at the helm, the future looks promising for both KZRV and its community engagements.


Shop KZ RV Campers Now!
Brinkley RVs: A Rising Star in the RV Industry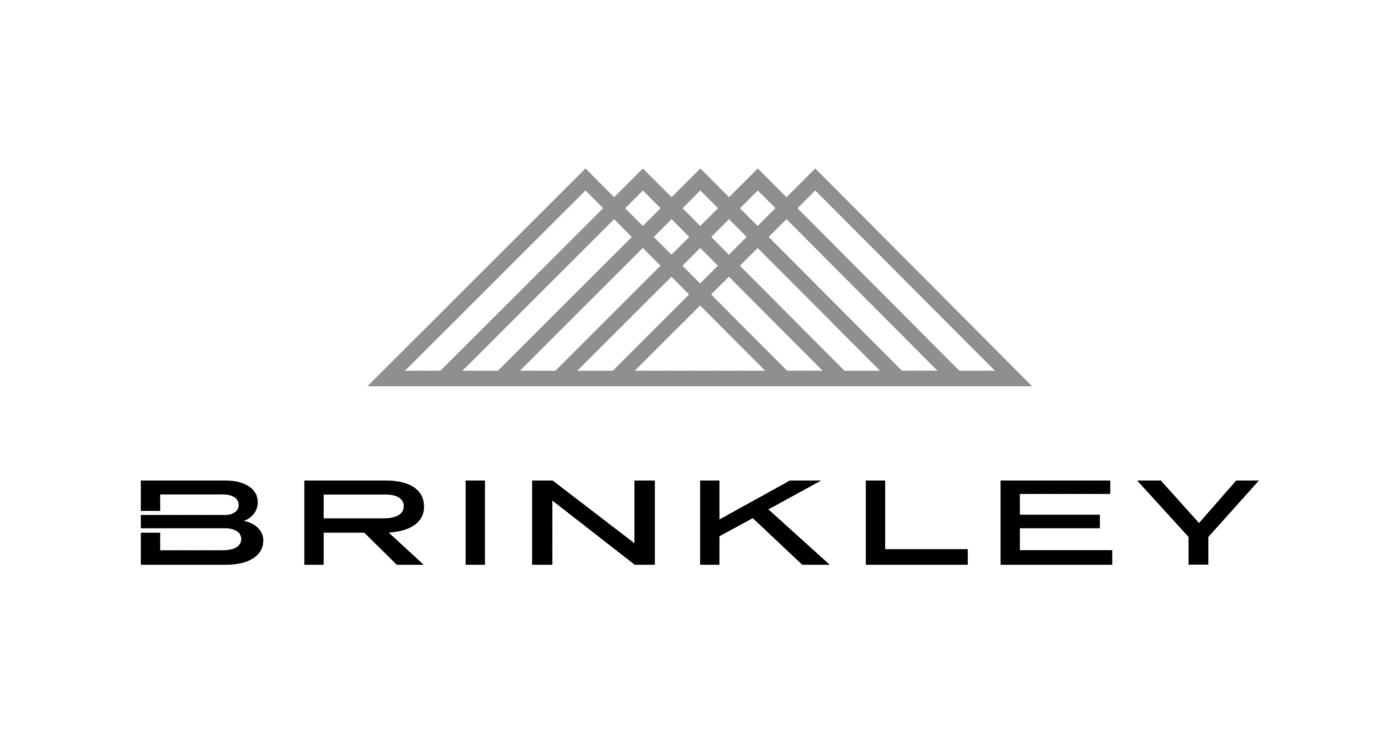 Brinkley RVs has been on an impressive upward trend, consistently adding treat leaders to its ranks. A brief look back reveals how the company has grown over the past couple of years.
You may remember Josh the RV Nerd hinting at the emergence of potential new players in the RV industry a year or two ago. Back then, the buzzword was "Legacy RV." However, as events unfolded, Brinkley RV emerged from those speculations, capturing the industry's attention.
Their growth strategy appears methodical. The company has not only expanded its team but also attracted top-tier talent. Recent additions include high-caliber CFOs, skilled product managers, and innovative designers. This influx of talent indicates a strategic move by Brinkley RVs, signaling possible expansion plans.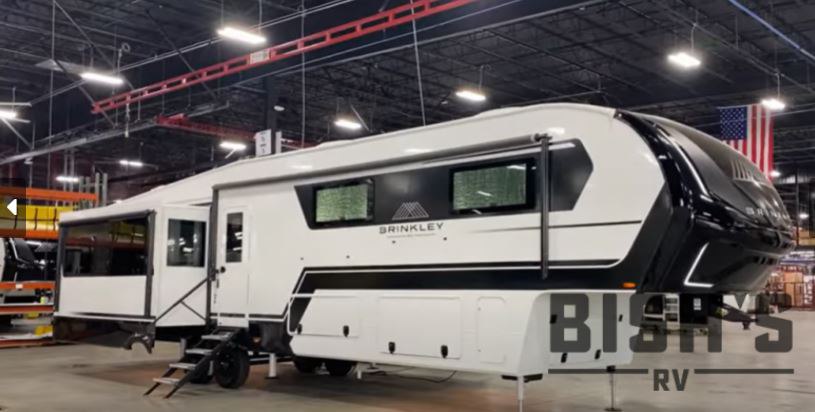 Rumors in the industry suggest that Brinkley RVs might soon introduce travel trailers to their product lineup. We might even catch a glimpse of these anticipated models by the year's end or early next year. The strategic placements within the company's structure further strengthen these speculations.
For RV enthusiasts and industry followers, Brinkley RVs is undoubtedly a brand to watch. Their calculated moves and potential for innovation make them an exciting player in the RV world.
Check out the Amazing Line of 5th Wheels from Brinkley RV!
Spotlight on Oliver Trailers: A Shift in Strategy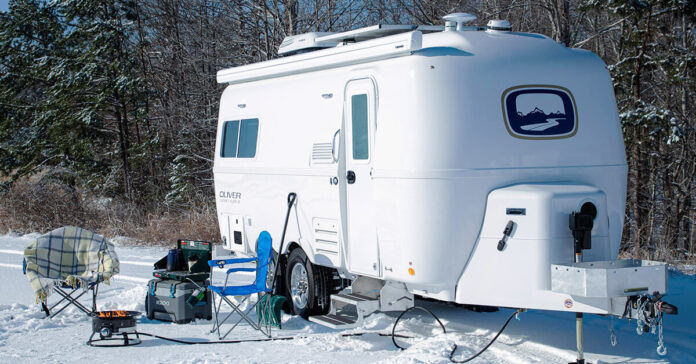 In the vast landscape of RV brands, there's one that may have escaped your radar: Oliver Trailers. Renowned for their unique "egg campers," these all-fiberglass shell campers are distinct and durable.
For the past 18 years, this family-owned brand has prided itself on being a direct-to-consumer business. But now, they're shaking things up.
Oliver Trailers is transitioning from a factory-direct model to establishing a dedicated dealer network. This move signifies a shift in their business strategy, potentially bringing their products closer to a broader audience.
While the specifics of this change are still unfolding, it's undoubtedly a noteworthy development in the RV industry.
Although it's unclear whether we'll feature Oliver Trailers in our lineup, their decision marks an intriguing turn in their journey. It's always refreshing to see long-standing brands evolve, and we thought it was an update worth sharing with our readers.
Stay tuned as we keep a close watch on their next moves!



Never Miss an RV Industry Update. Subscribe to our Bish's Blog Email and stay up-to-date on the latest RV News.

A Message from The Bish-Blog Guy to RV Manufacturers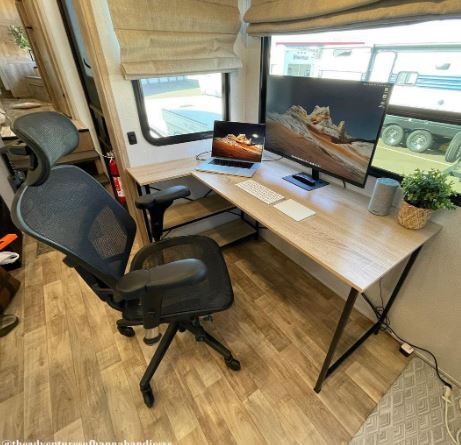 With an increasing number of individuals using RVs for alternative housing and remote work, please start thinking about creating RVs with "Remote Working Stations."
People (like me) who work remotely and spend a lot of time in RVs would like to see you offering alternatives to the same old, same old – like desk stations instead of traditional dinettes.
I'm not alone here. Please make this happen!
Wrapping Up the September 2023 RV Manufacturer Update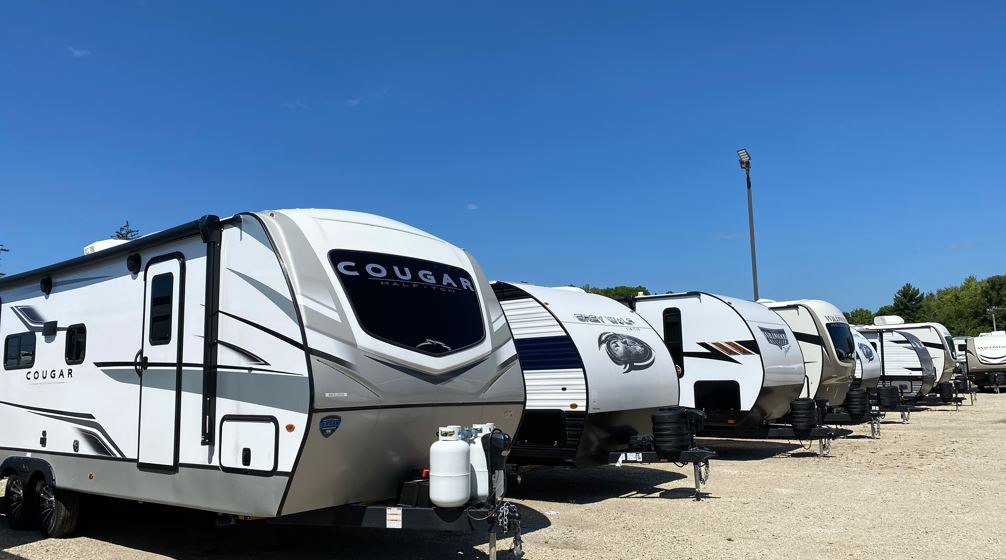 The world of RVs is ever-changing, but now, armed with the latest insights and trends, you're in a much stronger position to navigate the next phase of your RV journey.
Whether you're considering buying a new RV or selling your current one, having this knowledge empowers you to make informed and confident decisions.
Bish's RV has been selling and servicing RVs for 35 years. But we're even more proud to be your trusted source for RV knowledge.
Our commitment is to keep you updated on all that's happening in the RV industry, ensuring you never miss out on vital news and emerging trends.
Never Miss an RV Industry Update. Subscribe to our Bish's Blog Email and stay up-to-date on the latest RV News.

Now that you know what's looming in the near future for RVs, you're now well-prepared for the next chapter in your RV journey.
Remember, with every twist and turn in the industry, Bish's RV is right here with you, lighting the way forward.
Safe travels, and here's to embracing the adventures that await!