By Jackson Nuttall
In the world of RVs, the 2023 Ibex 19MSB Travel Trailer stands out from the crowd with its remarkable features and improvements.
This updated model is a member of the 19 series, a unique combination of single and tandem axle models that measure just seven feet four inches wide. If you're looking for an RV that offers superior ride and handling, along with untethered functionality, this Ibex is the one for you!
Table of Contents – Quick Links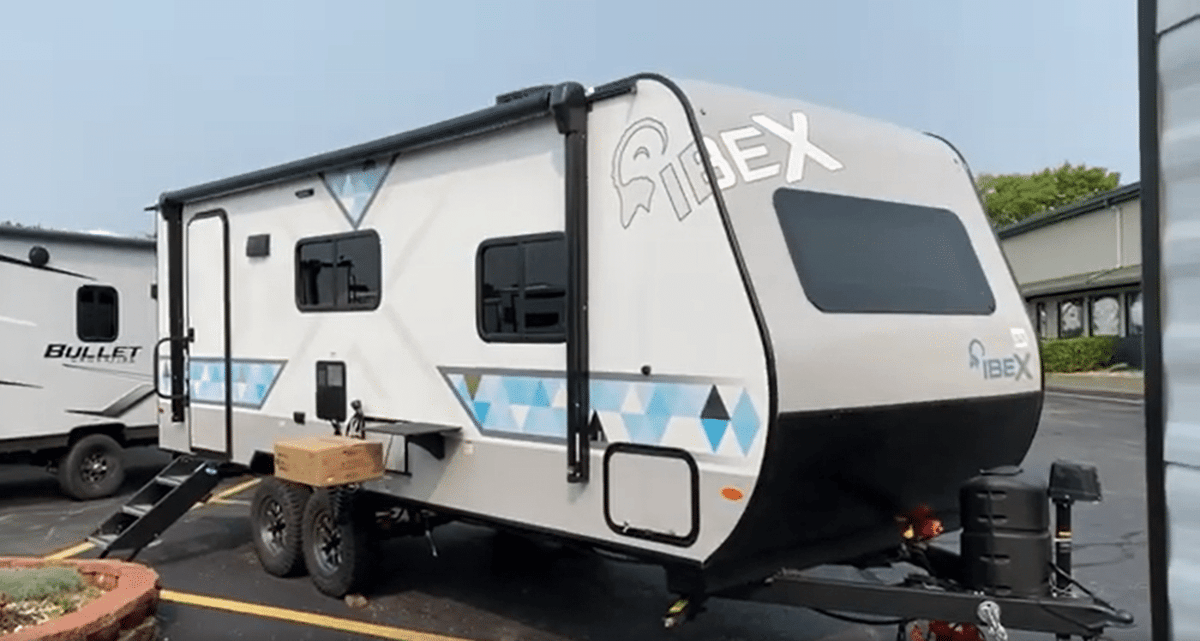 Features
Curt Trailing Arm Truly Independent Suspension
Enhanced Solar Package
2,000W Inverter
True Queen Bed and a Murphy Bed
Off-Road Suspension
Goodyear Wrangler Tires
The 2023 Ibex 19MSB Travel Trailer sets itself apart with an array of exceptional features. Its Curt Trailing Arm Truly Independent Suspension ensures a smooth ride, while the enhanced solar package and 2,000W inverter provide untethered functionality.
The versatile sleeping options include a true queen bed and a murphy bed usable in travel mode. With Azdel exterior and enclosed underbelly, durability is guaranteed.
The Beast Mode Four-Wheel Independent Curt Off-Road Suspension adds an adventurous touch, while Goodyear Wrangler tires with built-in banded TPMS ensure safety on various terrains. This camper redefines travel comfort and excitement in one remarkable package.
Unveiling the Unique Design
The 2023 Ibex 19MSB flaunts a design that blends aesthetics with functionality. Utilizing azdale on the exterior layer of the walls and an enclosed underbelly, this RV is built to withstand the rigors of the road while ensuring maximum protection and insulation.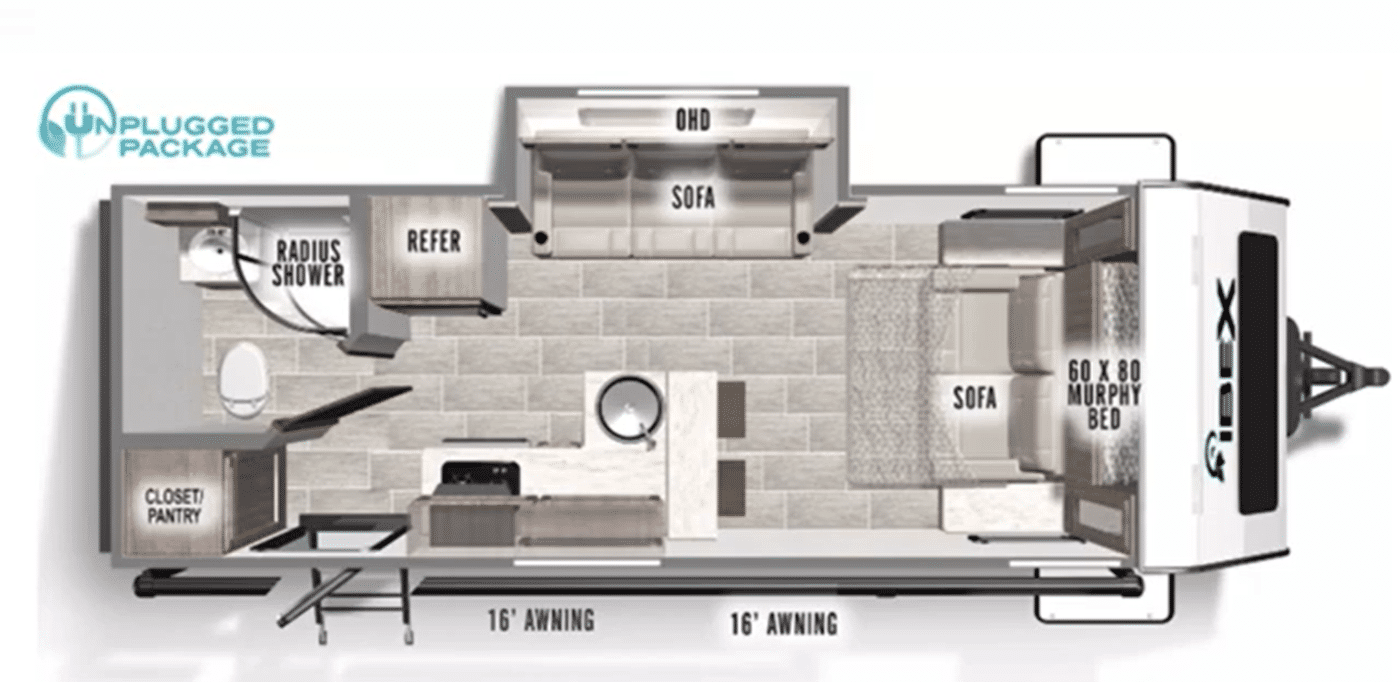 The beast mode suspension system, featuring the cool Sasquatch logo, is a true game-changer, providing four-wheel independent Curt off-road suspension for exceptional durability and longevity.
The Goodyear Wrangler tires with built-in banded TPMS further enhance safety and peace of mind on the road.
Interior and Space Optimization
Murphy bed with 80-inch mattress
Free-Floating Table
Ample Counter Space
Convection Microwave Oven,
Centralized Vacuum
Electric Toe-Kick Dustpan
Step inside the 2023 Ibex 19MSB, and you'll find a world of intelligent design and thoughtful details. The Murphy bed with a full 80-inch mattress provides a comfortable sleeping space without compromising on living area during the day.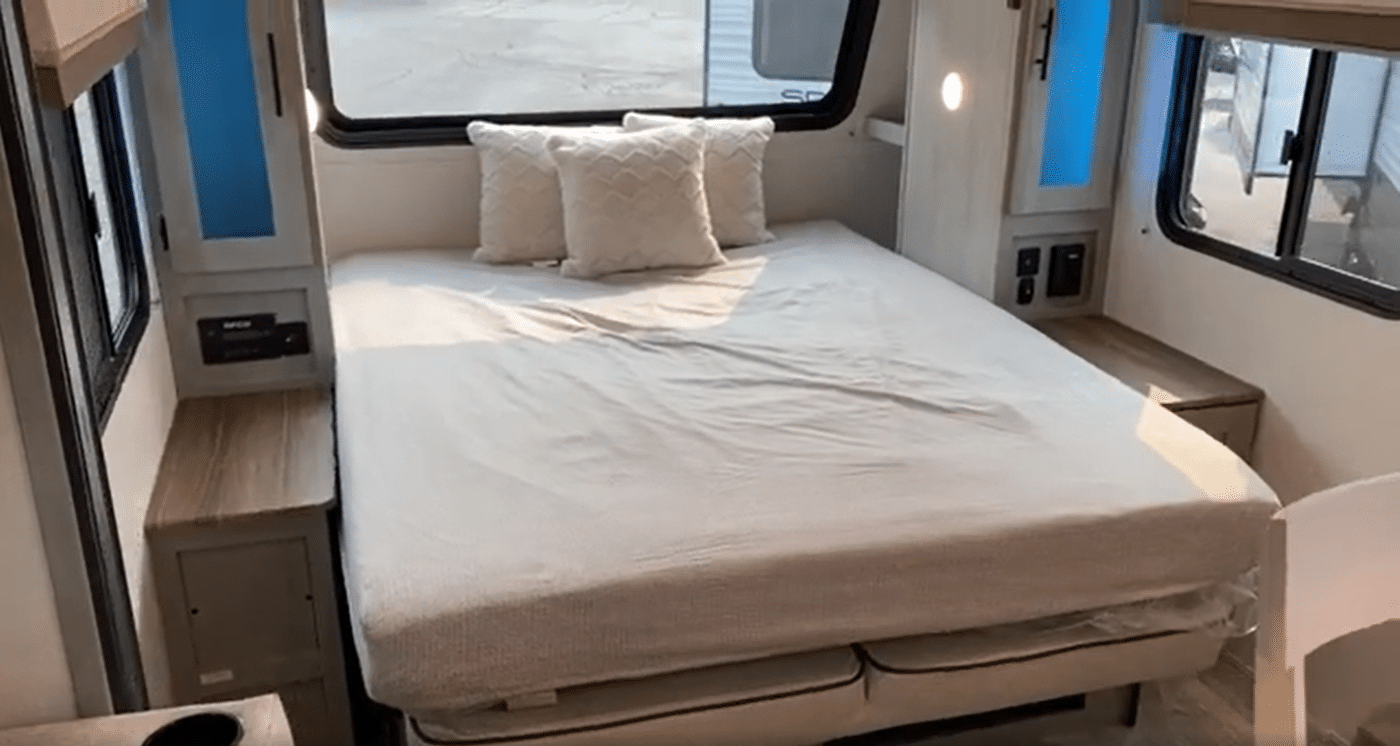 80-inch Mattress
The double dinette model includes a free-floating table that can be used both indoors and outdoors, making it perfect for meals or enjoying the scenery.
The kitchen features ample counter space and comes equipped with a convection microwave oven, along with a centralized vacuum and electric toe-kick dustpan for easy cleaning.
Road Mode Travel Convenience
Traveling with the Ibex 19MSB is a breeze, thanks to its smart layout and thoughtful features. While the slide may feel a bit snug when closed, the sideways travel trailer two-step easily allows access to all essential areas.
Additionally, the option to leave the bed down during travel mode ensures effortless setup at every stop, making it a versatile and efficient travel companion.
Off-Grid Capability and Sustainability
If you're an adventure enthusiast, you'll appreciate the Ibex 19MSB's off-grid capabilities. With its standard 200W solar panel and 2,000W inverter, you can enjoy electricity even in remote locations.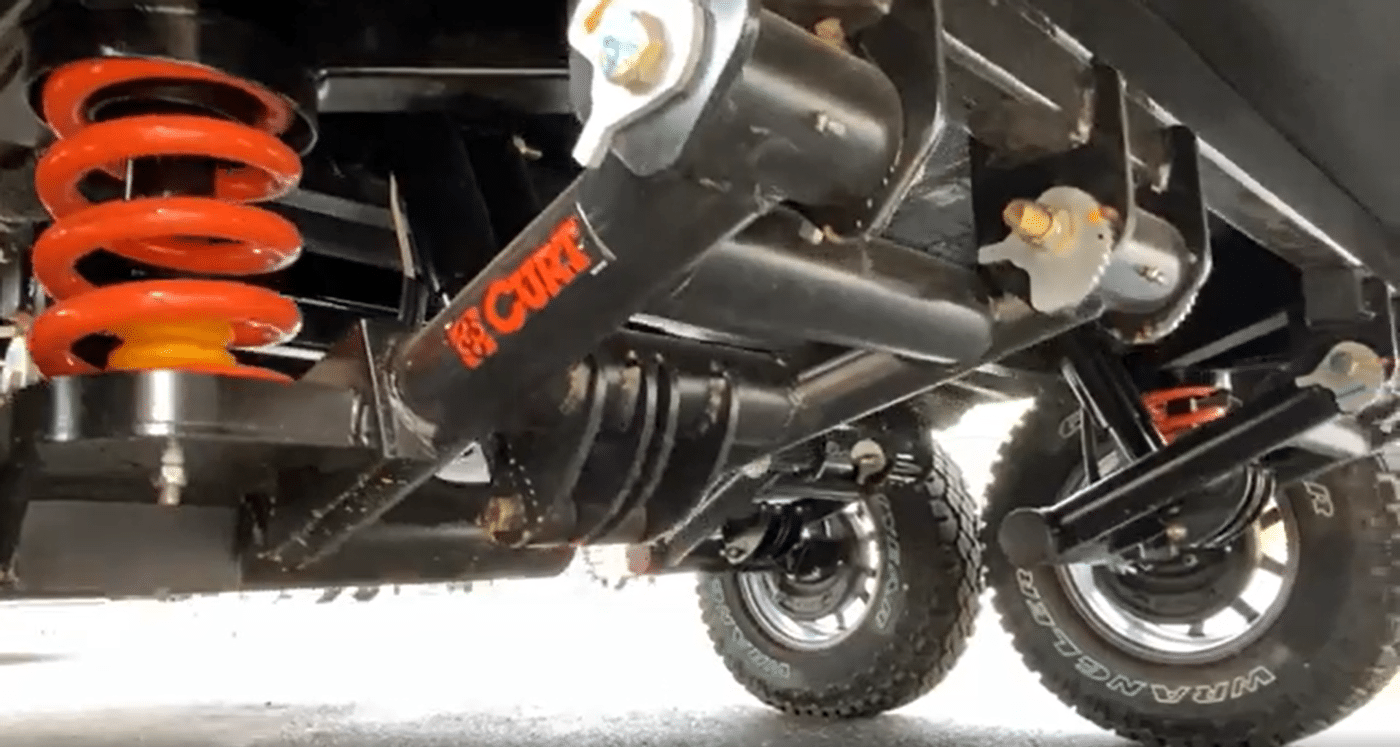 The shower miser water reclamation system allows for water conservation during showers, making it ideal for extended off-grid trips. Moreover, the rugged construction and high-clearance sewer exhaust ensure that you can confidently explore off-road terrains.
Conclusion
The 2023 Ibex 19MSB Travel Trailer sets itself apart from the competition with its exceptional features, robust build, and outstanding off-grid capabilities.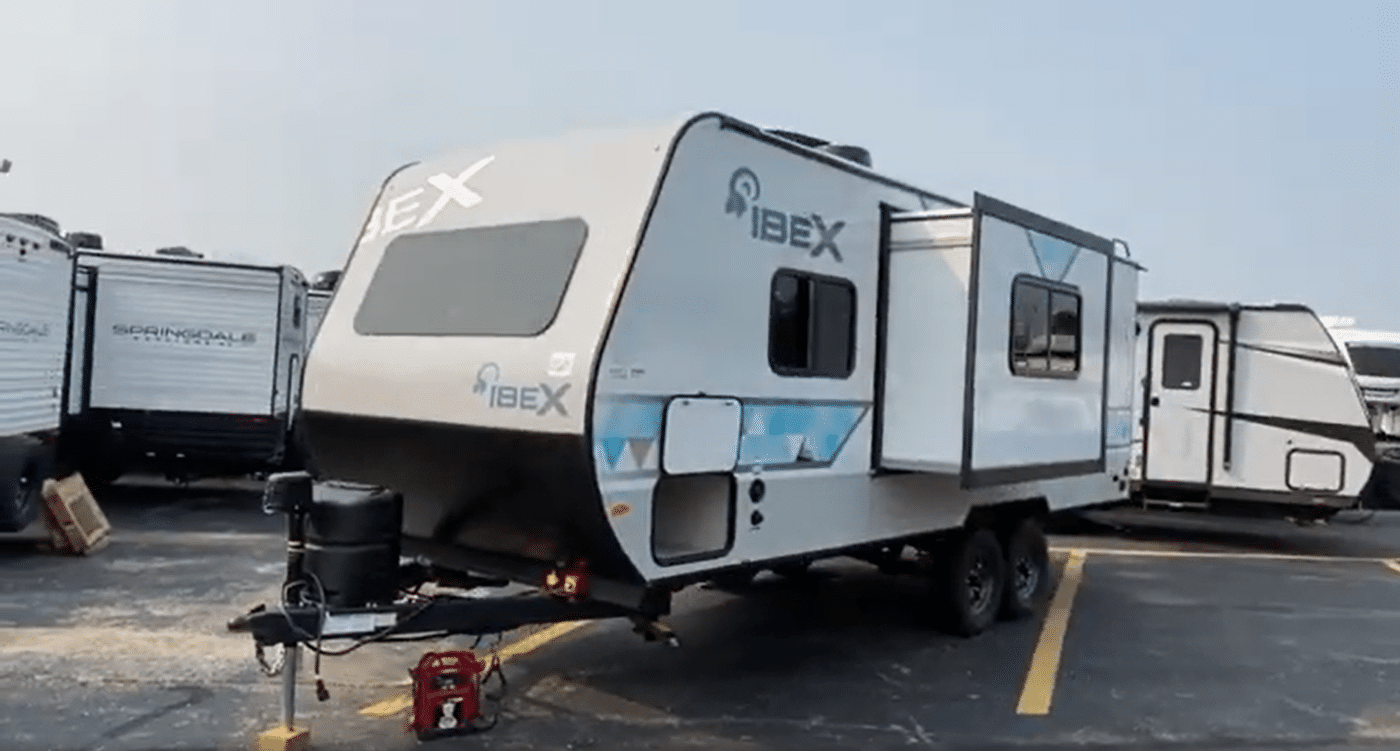 The cleverly designed interior offers comfort and convenience, making it a top choice for travelers of all kinds. Whether you're planning a road trip or a wilderness adventure, this Ibex RV is sure to make your journey unforgettable.
With its unique combination of features, this little camper stands out as a worthy choice for those seeking a versatile and high-performing RV. So, if you're looking for an RV that does what the others don't, the 2023 Ibex 19MSB Travel Trailer is the one for you!
Get the RV Nerd Preferred Price
We are offering an exclusive price on this floorplan for 30 days after Josh the RV Nerd releases his review on YouTube. Even if we are stocked out – we will guarantee this price on any ordered 202RBLE floor plan for 30 days!
RV Nerd Preferred Sales Price (Valid Until 08/30/2023)
Ibex 19MSB: Starting as low as $31,995
*Why do RV costs vary? Get the facts here now!