About Diamond Club
Exclusive Access. Exceptional Service.
Purchase any new or used RV at Bish's RV and receive a FREE Diamond Club membership that provides the highest level of service and offerings. The total value of the included benefits is over $2,000!
Designed to give you peace of mind and to keep you on the road to your next adventure, the Diamond Club gives you discounts and assistance while owning your RV.
One-Year Benefits
Lifetime Benefits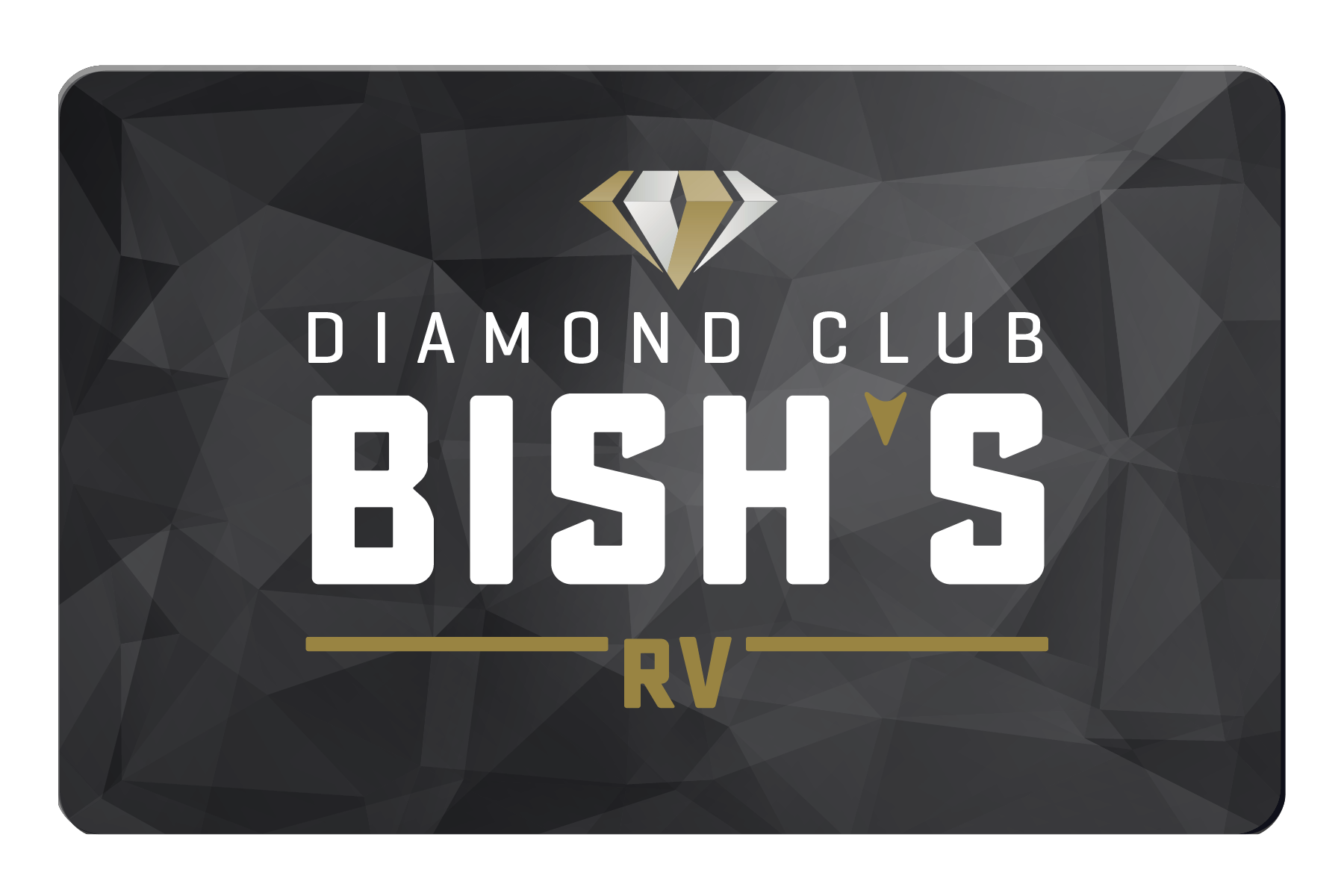 ONE-YEAR BENEFITS OF THE DIAMOND CLUB
FREE With Any New Or Used RV Purchase
We have partnered with Adventure RV Network to provide you with these outstanding services, FREE for the first year. 
Emergency Roadside & Towing Service
One-Year Benefit
Coverage includes towing, jumpstart, flat tire change (with spare), fluid delivery, key and/or fob replacement, and lockout assistance.
Technical Assistance
One-Year Benefit
A technician hotline is available 24/7/365 to help troubleshoot issues such as problems with slide-outs, leveling jacks, and power functions.
Concierge Service
One-Year Benefit
Live concierge assistants can help locate nearby RV Parks, fuel locations, repair shops, national parks, etc.
Discounts
One-Year Benefit
As a pet owner, enjoy a 10% discount on pet insurance through Embrace Pet Insurance. Receive up to 25 cents per gallon off gas or diesel with Gas Buddy. Get a 50% off discount on an annual Harvest Host membership. *Some restrictions apply. Embrace Pet and Gas Buddy are benefits that are continuous while Harvest Host is a one-time benefit.
Tools to Make Camping Simple
One-Year Benefit
An RV Life membership includes helpful tools that help you route your camping trip, find a top-rated campground, and maintain your RV.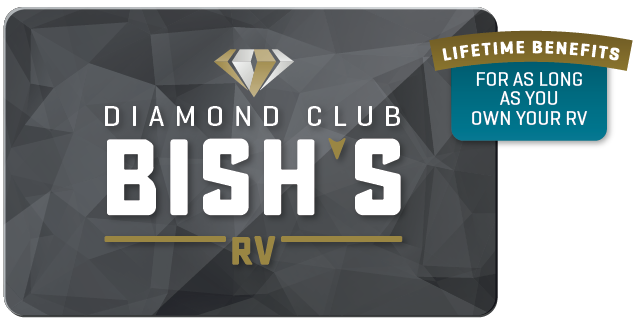 LIFETIME BENEFITS OF THE DIAMOND CLUB
FREE With Any New Or Used RV Purchase
In addition to the one-year benefits listed above, you'll enjoy these FREE lifetime benefits as long as your own your RV.
$30/hr Labor Rate Discount
Lifetime Benefit
Receive a $30 per hour labor rate discount off on all service repairs at participating Bish's RV locations.
FREE Annual Inspection
Lifetime Benefit
Get a free, yearly multi-point inspection to keep your RV in excellent working condition and maximize resale value.
FREE RV Winterization
Lifetime Benefit
Get a free annual winterization on your RV for as long as you own the RV!
Trade-In Voucher
Lifetime Benefit
When it's time to trade in your RV, we give you the best value for your trade. But as a Diamond Club member, use your Diamond Club Trade-In voucher for extra added value.
Parts & Accessories
Lifetime Benefit
Receive an additional 10% discount on your parts and accessories purchases and receive 15% off the cost of installation for the parts you purchased.