Table of Contents – Quick Links
Introduction
Welcome to our RV industry update for the month of July! In this article, we'll delve into the latest developments and trends shaping the world of RVs. From production rates and market projections to exciting innovations and industry shifts, we'll provide you with a comprehensive overview of what's happening in the RV industry. So, let's dive in and explore the current state of affairs in this dynamic and ever-evolving sector.
New RV Build Rates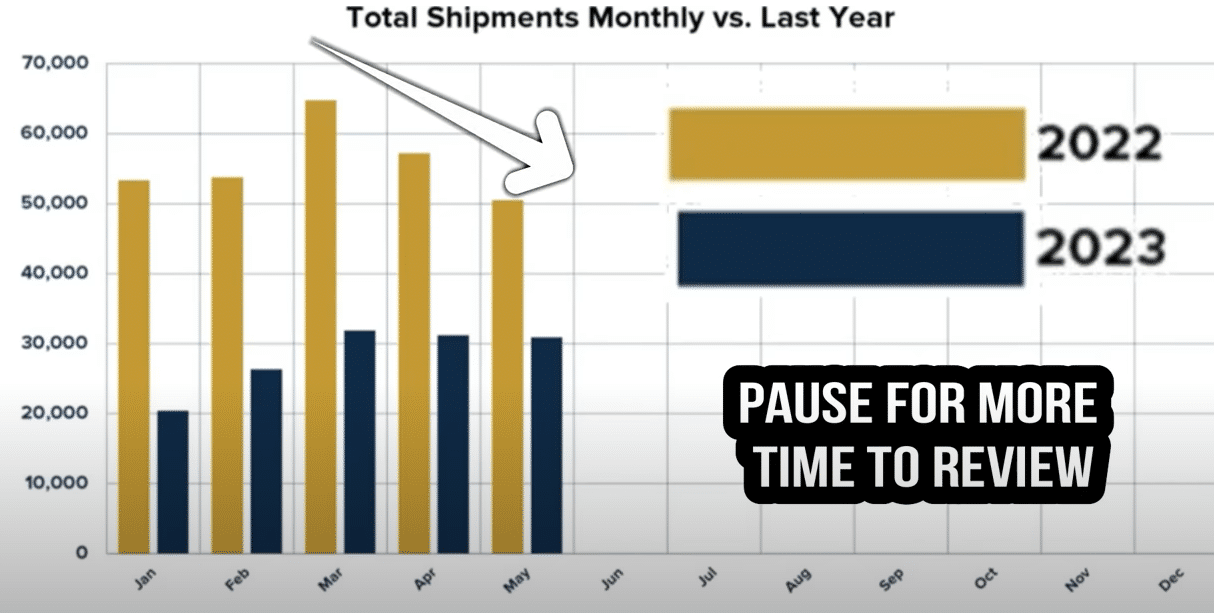 There has been a significant shift in production levels over the past year. Last year, there was a trend of massive overproduction, which gradually tapered off as dealerships restocked their inventory.
While production is now normalizing and equalizing, the numbers reveal a stark reality: the industry is building about 50 percent fewer RVs compared to the previous year. This decline is expected to continue, albeit with a gradual increase as dealerships offload excess inventory and establish consistent ordering patterns.
Despite this trend, consumers can still find attractive deals on distressed or aged inventory. However, these opportunities are diminishing as new models replace them.
As a result, some manufacturers have closed down extra facilities, and most factories in Elkhart County, a hub for RV production, are operating at reduced capacity, with only a few brands maintaining a five-day production schedule. This cautious approach reflects the current industry landscape.
Our Own Projections
Our number-crunching experts here at Bish's RV revealed some exclusive information. By analyzing our in-house projections, we have been fairly close in our forecast for the RV market's performance.
Comparing our initial full year forecast with the current live forecast, we have noticed a remarkable accuracy in our predictions, which is fairly surprising. Although there has been a decrease in units built compared to last year, it doesn't directly translate to a 50% drop in sales.
Our data indicates that there will be around 317,000 shipments by the end of the year. However, external factors like increased interest rates have impacted dealerships and customers, leading to delays in ordering 2023 models.
Nonetheless, with better inventory management, Bish's RV aims to maintain a rolling stock of fresh units to meet customer demand. These optimistic projections align with third-party forecasts, providing a comprehensive perspective on the future of the RV industry.
RVIA Projections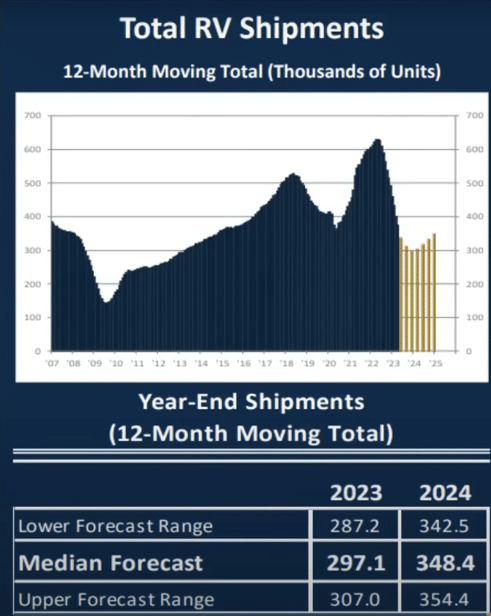 Let's delve into some information obtained from the RV Industry Association (RVIA), the governing body of the RV industry. The RVIA has compiled data to assist RV dealers in planning and forecasting, and their outlook appears to be somewhat pessimistic. However, we acknowledge that forecasts are never 100% accurate.
We analyzed a chart depicting 12-month shipments of RVs, noting a significant decline during the COVID-19 pandemic. Looking ahead, there are predictions of a rebound or reset in the industry by the 2024 calendar year. It's possible our perspective may be biased towards what benefits us and our company.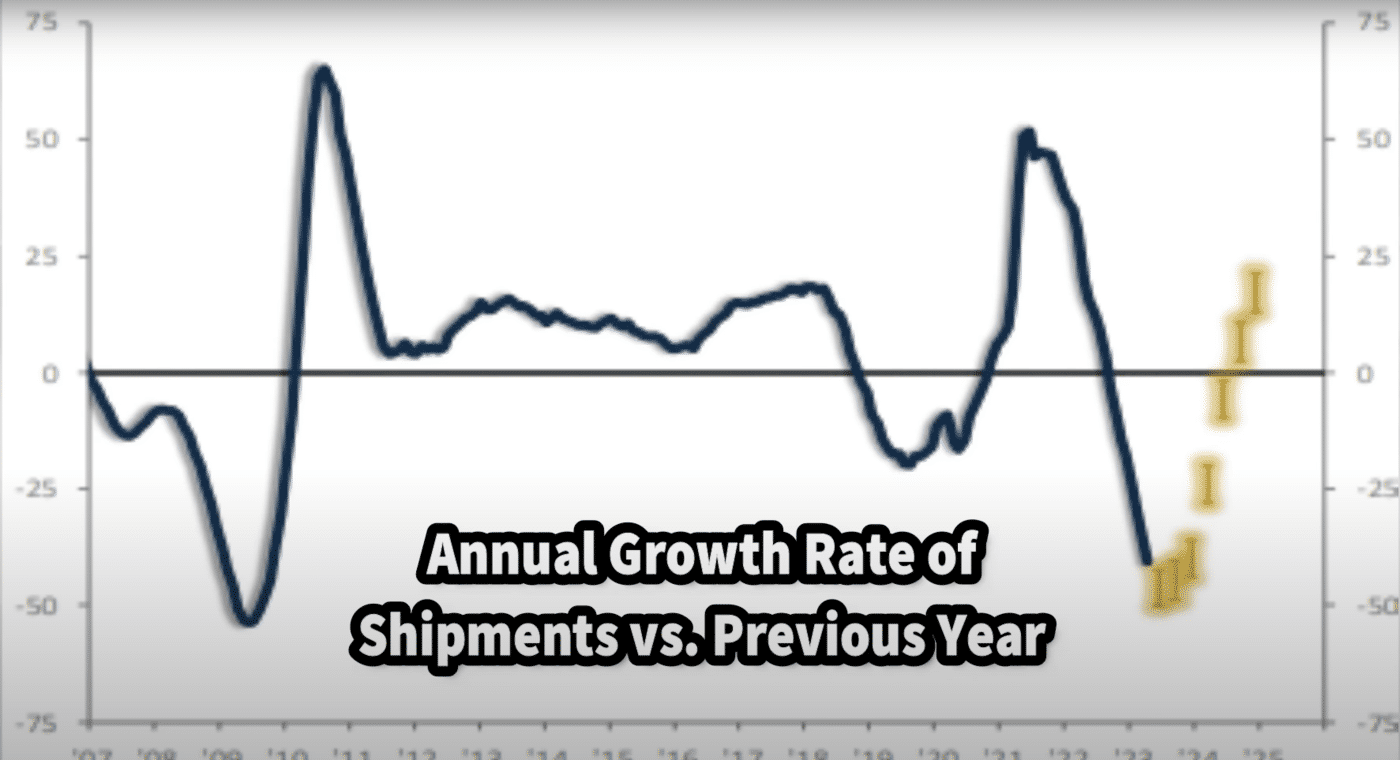 Another chart shows the growth rates or decay rates of RV shipments, indicating a potential balance point by the end of this year and the possibility of growth in the beginning of the next year. RVIA projects a lower number of RVs being built this year compared to the previous year, but the data showcases a significant decline in production.
Ultimately, we conclude that things may stabilize by the end of the year, with the potential for an upturn in the next calendar year.
Where's the $$$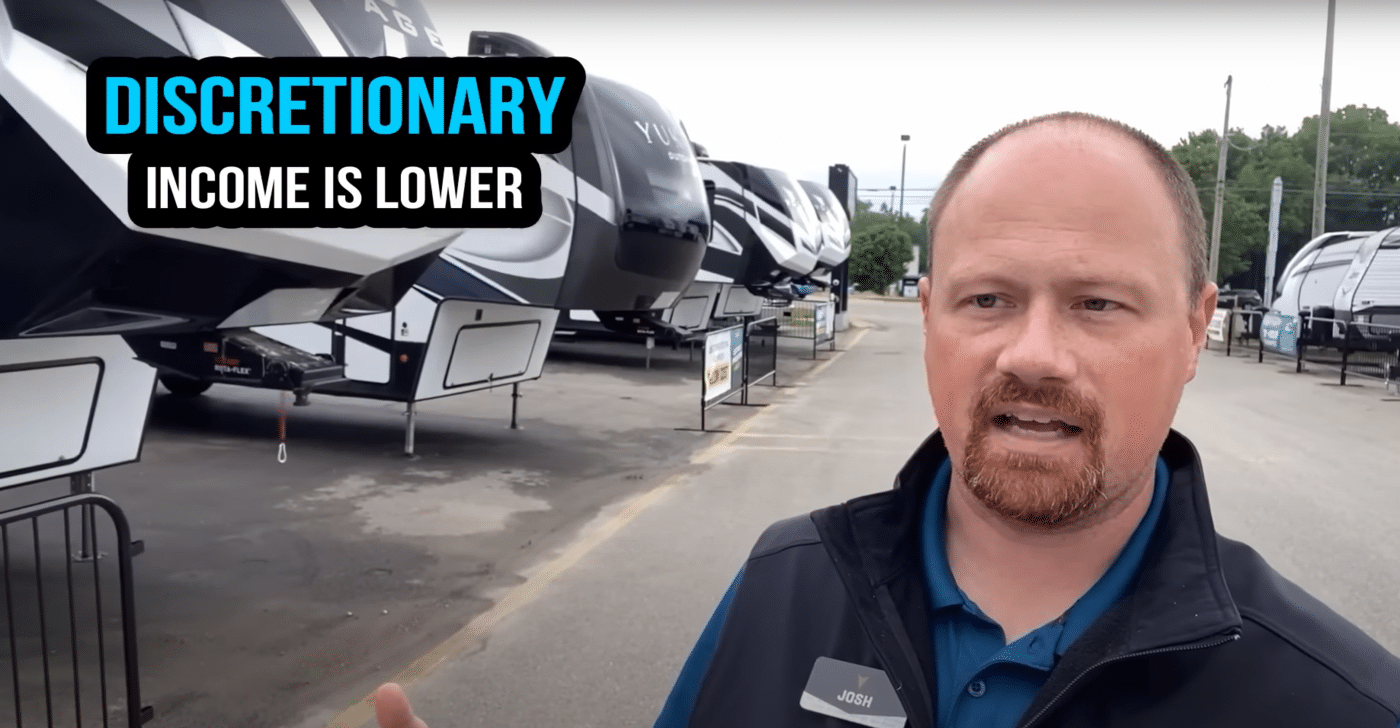 The current economic situation has a huge impact on consumer behavior. Overall, strong consumer financial factors, essential items such as housing, food, and fuel are consuming a larger portion of people's incomes compared to a few years ago.
This leaves less discretionary income for recreational activities like buying RVs and boats, resulting in a decrease in demand for such items. The market has also been affected by previous overproduction and overbuilding of RVs.
However, there is hope on the horizon as there is an upswing in certain areas, indicating the possibility of change in these trends. It remains to be seen what factors will fuel this potential shift.
Interest Rates
One of the potential factors that contribute to the current state of the market is interest rates. Interest rates have impacted dealerships' inventory management and consumer purchasing decisions.
While interest rates have been gradually increasing to combat inflation, compared to historical trends, current rates are still relatively moderate. However, the shift from lower rates, which we've become accustomed to, can be challenging for everyone involved.
Looking ahead, there are indicators suggesting that the Federal Reserve might adopt a more neutral stance on interest rates, offering potential relief in the coming year.
Used RV Market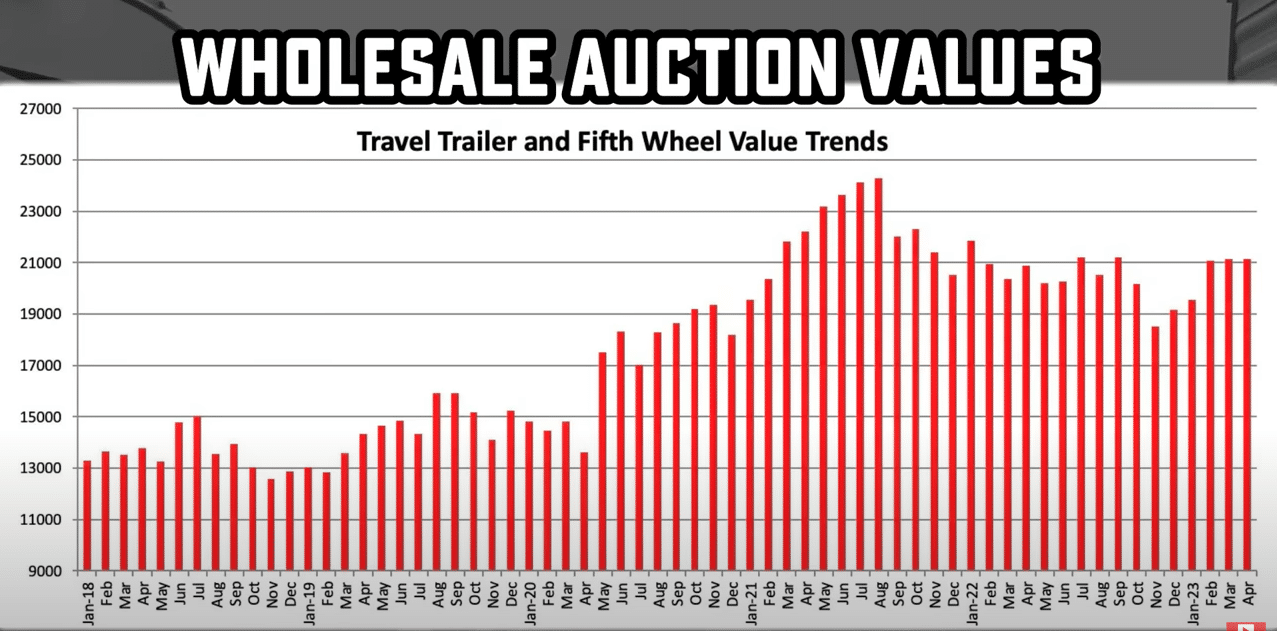 In the ever-evolving world of RVs, it's important to consider not only the new market but also the thriving used market. Reliable data from third-party wholesale auctions provides valuable insights into the used RV market.
Analyzing monthly wholesale auction volumes, it becomes apparent that the average price for used trailers and fifth wheels remains steady at just over $21,000. What's intriguing is that despite current market conditions, these used vehicles, with an average age of 2017, retain their value remarkably well.
This scarcity of older models prompts dealerships to strategically offer a diverse price range to buyers, either by keeping older inventory or focusing on brand new RVs. This phenomenon arises from the influx of show season orders and the desire to avoid overwhelming their lots with nearly new units.
By understanding these dynamics, buyers and sellers can navigate the used RV market with confidence and make informed decisions.
Used Motorized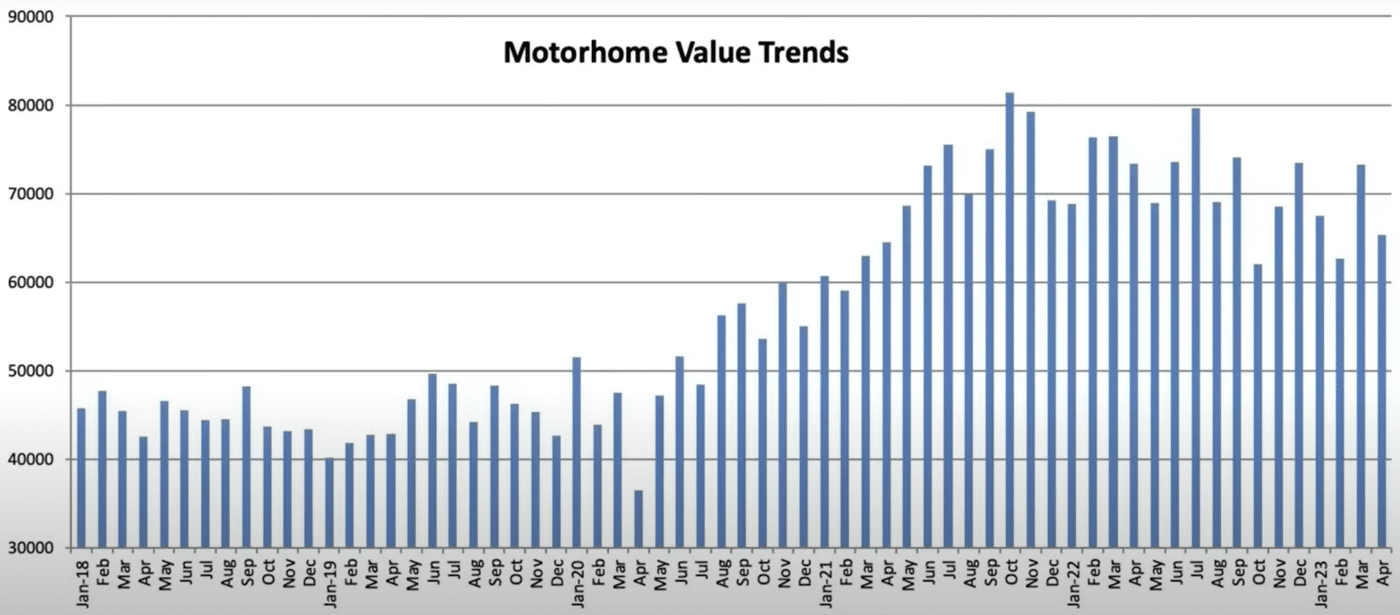 Analyzing the motorized and towable RV markets has revealed some intriguing trends. The average cost of motorhomes at auctions had dropped by around $8,000 compared to the previous month, and they were generally older models, typically from 2013.
Meanwhile, the auction volumes for both motorized and towable RVs had increased significantly, with towables experiencing a 20% uptick and motorized RVs seeing a nearly 38% surge. This rise in auction volume may be attributed to an influx of trade-ins at dealerships, but there's another noteworthy factor to consider—repossession.
In certain regions, bank-owned repossessions were becoming more prevalent in the used RV market. However, contrary to expectations, these bank repossession RVs often carry higher price tags as lenders aim to recoup their investment.
This uptick in repo activity has resulted in a larger number of newer, lower-usage RVs entering the used market, reminiscent of the trend observed during the 2008-2009 economic downturn.
While there are projections of a more positive cycle in the upcoming year, it's crucial to remember that the data analyzed does not account for private sellers on platforms like Facebook Marketplace, Craigslist, etc.
Generator Ban?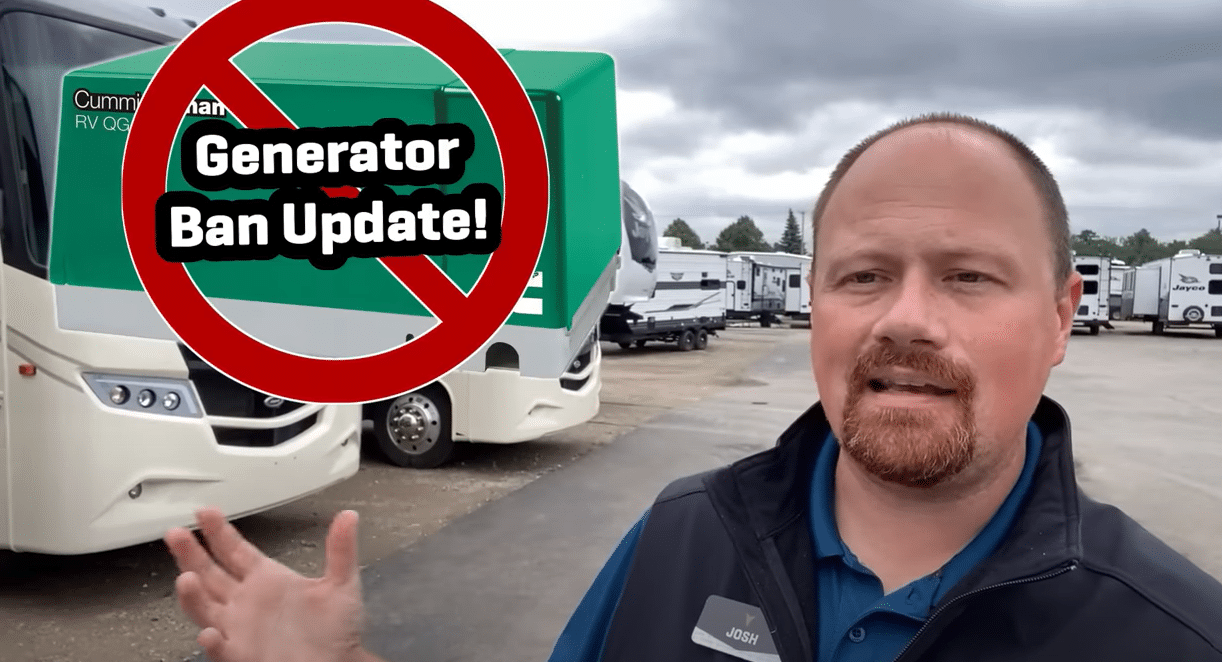 The California generator ban has caused a stir in recent months, although it also applies to 17 other states. Initially, there was concern over the impact of the ban on RV generators, potentially limiting camping freedom.
Cummins, the largest supplier of RV generators, expressed doubts about meeting the emissions compliance regulations. However, they have now announced that they have made significant progress in modifying their gas generator series to meet the strictest state regulations.
This is great news for RV owners who can continue using their existing generators and for future buyers who will have compliant options available. Cummins is even working on a new subset of generators with better fuel efficiency.
While this ban primarily affects gas generators, Cummins' propane-burning RV generators already meet the emissions guidelines and require no modifications. Propane is also a reliable option for occasional RV users as it doesn't degrade or cause engine issues like gasoline or diesel.
New Solar!!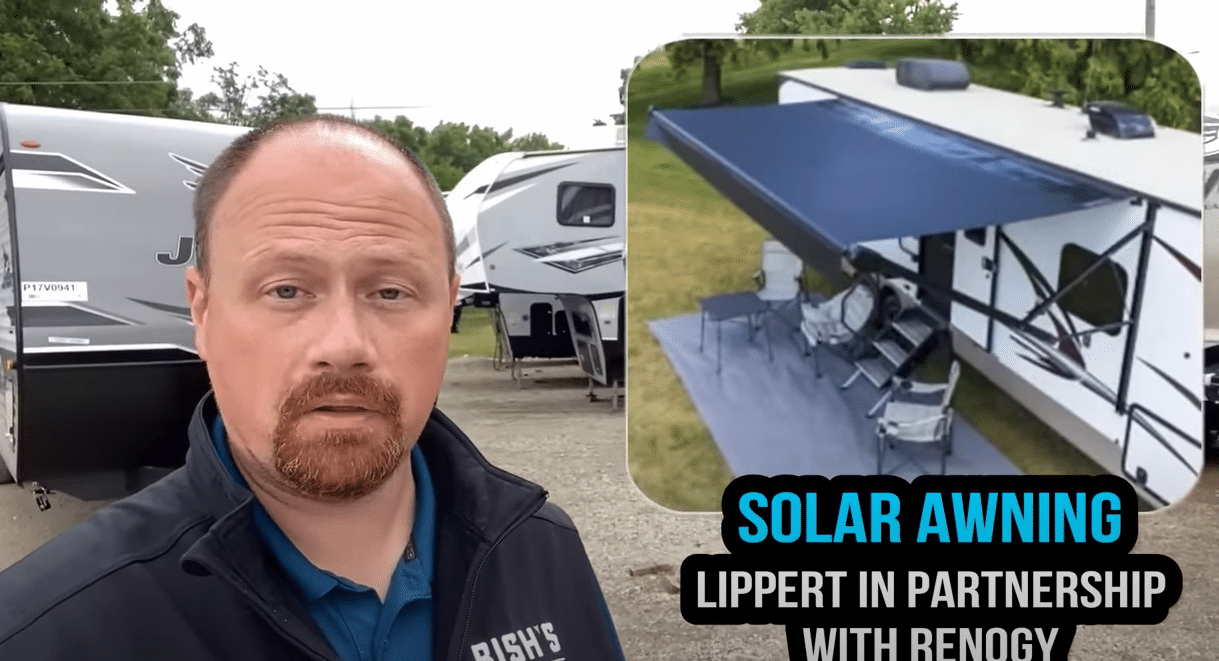 An exciting new development for boondock off-grid campers was unveiled by Lippert and Renogy. The collaboration aims to revolutionize power solutions with a groundbreaking concept: a solar awning. While still in its early stages, this innovative idea combines Lippert's Solera awning Hardware with Renogy's thin film solar technology.
Imagine your RV's awning doubling as a 300-watt solar panel, providing a significant power boost. Although it may not run an air conditioner, it can efficiently offset the energy needs of smaller appliances like 12-volt refrigerators.
The prospect of a solar panel awning offers more freedom and flexibility while minimizing the need for additional roof mounts and potential leak points. As this concept takes shape, it raises the question: would you be interested in turning your awning into a solar power generator?
MAJOR Industry Shifts?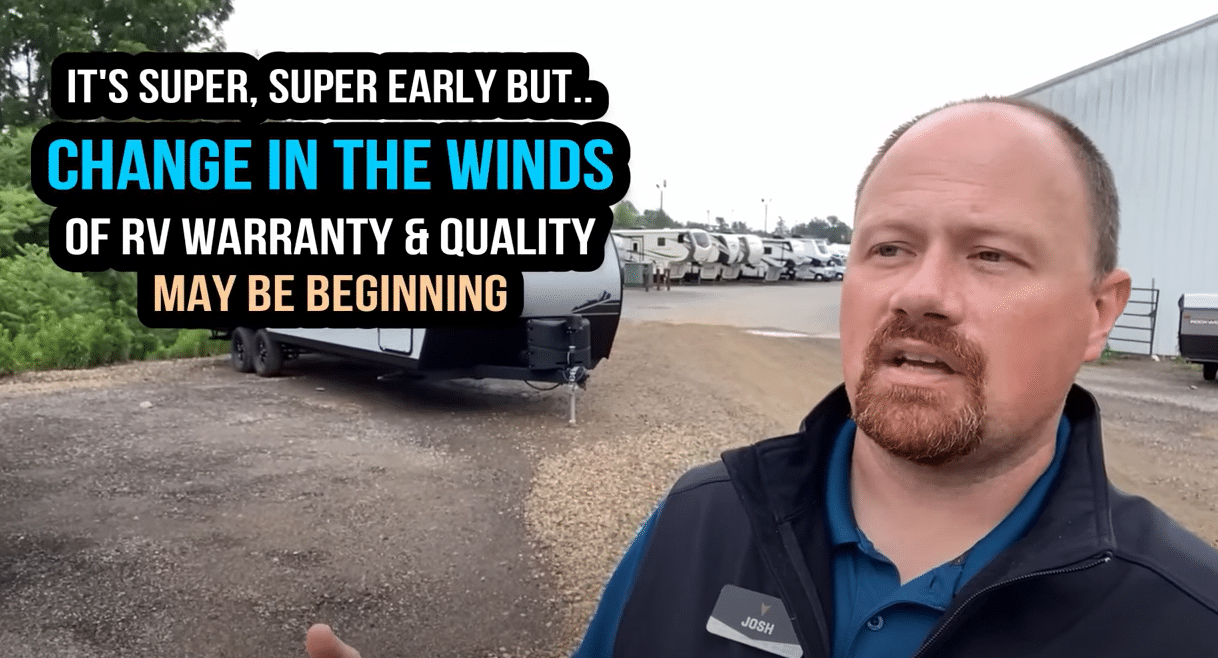 The RV industry might be on the brink of a significant change in warranties and overall quality. While most RVs typically come with a one-year warranty, a niche builder called Nu Camp is shaking things up with their "ultimate warranty protection plan."
This plan offers up to a seven-year extended service contract that covers almost everything except wear and tear. Although it comes at a higher cost, the warranty is fulfilled directly through Nu Camp, reducing the complications of dealing with third-party companies.
Additionally, the warranty is fully transferable, which could greatly enhance the resale value of RVs. As the industry has lagged behind the automotive sector in terms of warranty offerings, this shift could be a game-changer, promoting better-built RVs and longer warranty options. The question remains: is it worth investing extra money for a more trouble-free experience?
Problem Facing Parks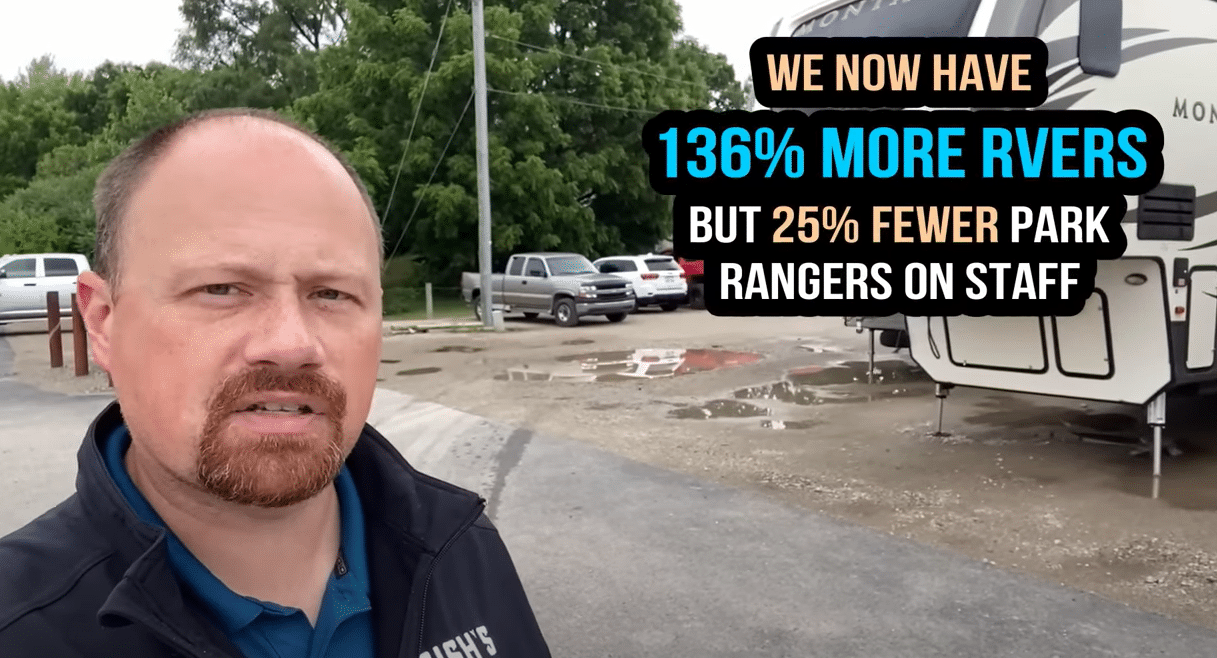 In a recent survey conducted by bestplacestowork.org, the National Park Service ranked in the bottom 15 percent of governmental agencies considered great to work for. This revelation is concerning, especially considering the increasing number of visitors to national parks.
The study highlighted the challenges faced by Park Rangers, such as long hours, mandatory overtime, understaffing, lack of funds for maintenance and infrastructure, and poor work-life balance. With a staggering $22 billion backlog in maintenance and upkeep, the morale among Park Rangers is understandably low.
It is crucial to address these issues by increasing spending and staffing to ensure the preservation of our beloved national parks, like Yellowstone, for future generations. Supporting initiatives that allocate more funding to these areas is vital to prevent the potential loss of these iconic natural spaces.
Manufacturing Updates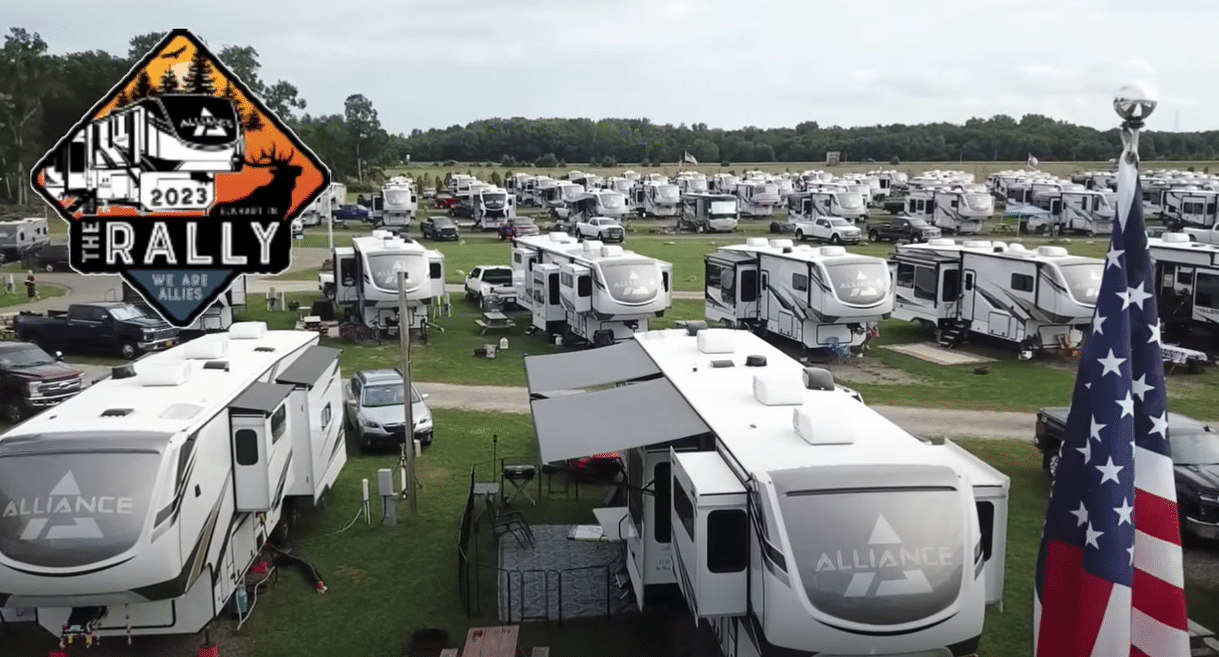 In recent manufacturing news, Alliance RV hosted its fourth annual rally and managed to raise an impressive $17,000 for the local Boys and Girls Club in Elkhart County. This display of community support is truly commendable, showcasing their commitment to giving back.
Unfortunately, there was some somber news from KZRV as they mourned the untimely loss of their president and CEO. His journey from working at his father's dealership to becoming a prominent figure in the industry was a testament to his dedication.
On a brighter note, Winnebago has recognized the demand for affordable RV options and is working towards fulfilling this need. While I can't disclose specific details yet, I stumbled upon an exciting prototype during a visit to Winnebago's facilities, hinting at a fully equipped laminated trailer with competitive price points similar to a Forest River Gray Wolf. Stay tuned for more information on this exciting development.
RV Rentals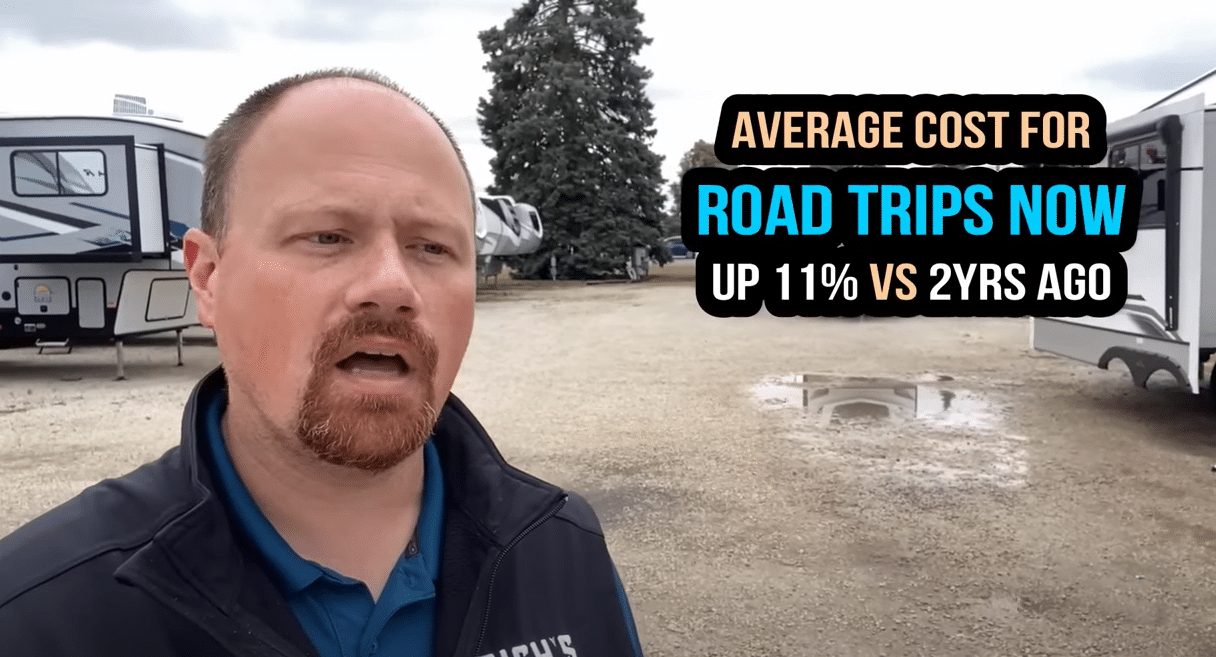 RV rentals are on the rise, and it's no surprise why. Renting an RV for a weekend getaway makes more financial sense than purchasing one with monthly installments.
Although rental costs can be higher than expected, the increasing price of new RVs has pushed people towards renting instead.
Moreover, rising road trip costs and hotel rates have made RV rentals an attractive option for those seeking budget-friendly travel.
Conclusion
As we wrap up this RV industry update for July, it's clear that the industry is experiencing significant shifts and adapting to new realities. While production rates have decreased compared to the previous year, our own projections, along with third-party forecasts, indicate a potential stabilization by the end of the year and even a possible upturn in the next calendar year.
Factors such as interest rates and the used RV market dynamics are also influencing the industry's trajectory. Exciting developments like the California generator ban and innovative solar awning concepts are bringing fresh possibilities for RV enthusiasts.
Moreover, warranty changes and efforts to address challenges in national parks are reshaping the industry's landscape. Whether you're a consumer, manufacturer, or simply an RV enthusiast, staying informed about these updates will help you navigate the RV industry with confidence.