By Aaron Brunson
Let's Check Out the Brand New Cherokee 235MBBL 
Vroom vroom! Hey there, fellow road warriors and adventure enthusiasts, ready to embark on a journey through the world of RVs? Buckle up, because today, we're checking out the 2024 Cherokee 235MBBL Fifth Wheel RV. 
.
.
Pricing
Reach out below 👇 to learn about lower than MSRP pricing! 
.
Table of Contents
.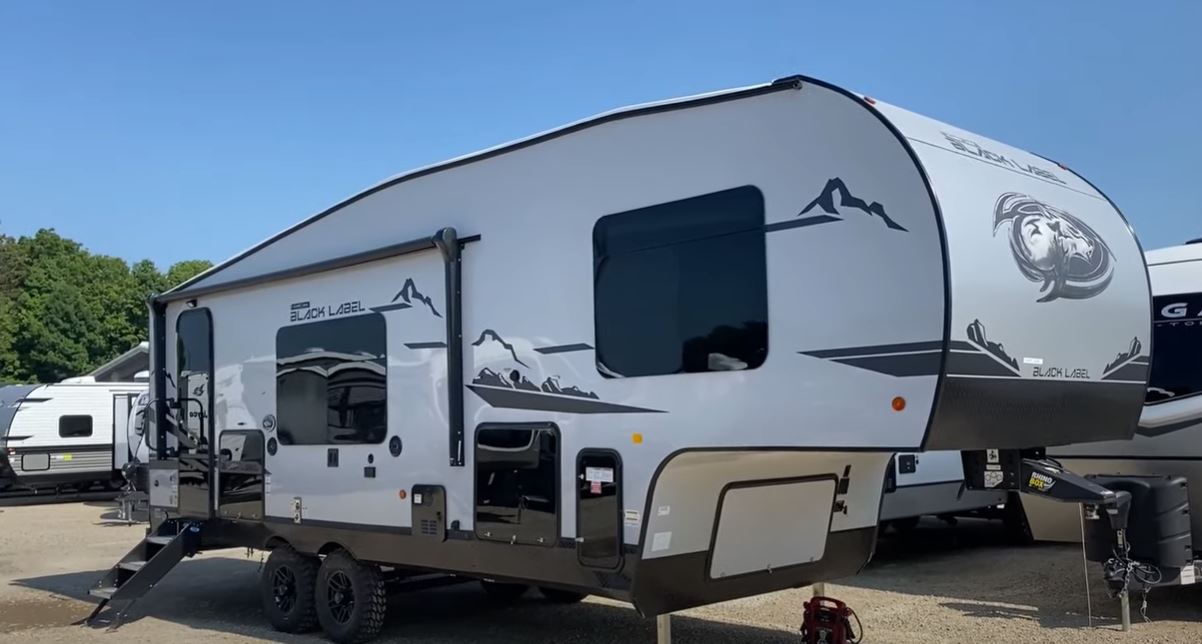 .
Specs and Features: The Nuts and Bolts
Let's start with the basics – what makes this RV tick? The 2024 Cherokee 235MBBL is like a Swiss Army knife on wheels. It's roomy yet nimble, with specs that will make you nod in approval. Measuring up at just the right size – 29 ' 6″ long and 7,413lbs – it's a master of fitting into those cozy campsites.
And did I mention it's got a sleeping capacity that can rival a family reunion? This RV says, "Bring your pals along; we've got room!" 
Here's the specs in detail as provided by Forest River Inc:
.
| | | | |
| --- | --- | --- | --- |
| Hitch Weight | 1,265lbs | Gross Vehicle Weight Rating | 9,985lbs |
| Unloaded Vehicle Weight | 7,413lbs | Cargo Carrying Capacity | 2,572lbs |
| Ext. Length | 29′ 6″ | Ext. Height | 12′ 10″ |
| Ext. Width | 8′ | Fresh Water | 40 gal. |
| Gray Water | TBD | Black Water | TBD |
| Awning Size | 15′ | | |
.
.
You can also check out the layout below: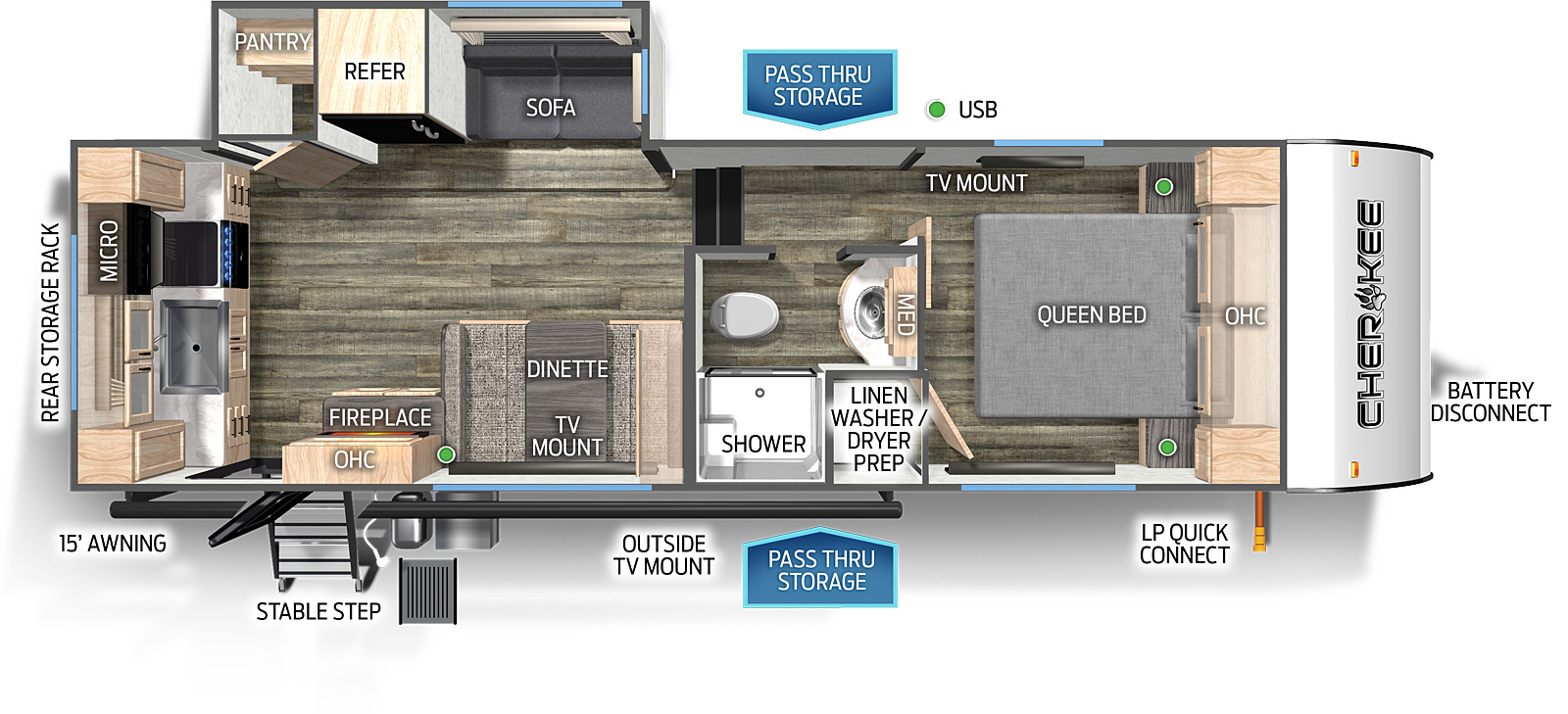 .
Interior Comfort: Your Home Away From Home
Now, let's dive into the RV's cozy belly. Inside, you'll find a space that's practically shouting, "Stay awhile, why don't you?"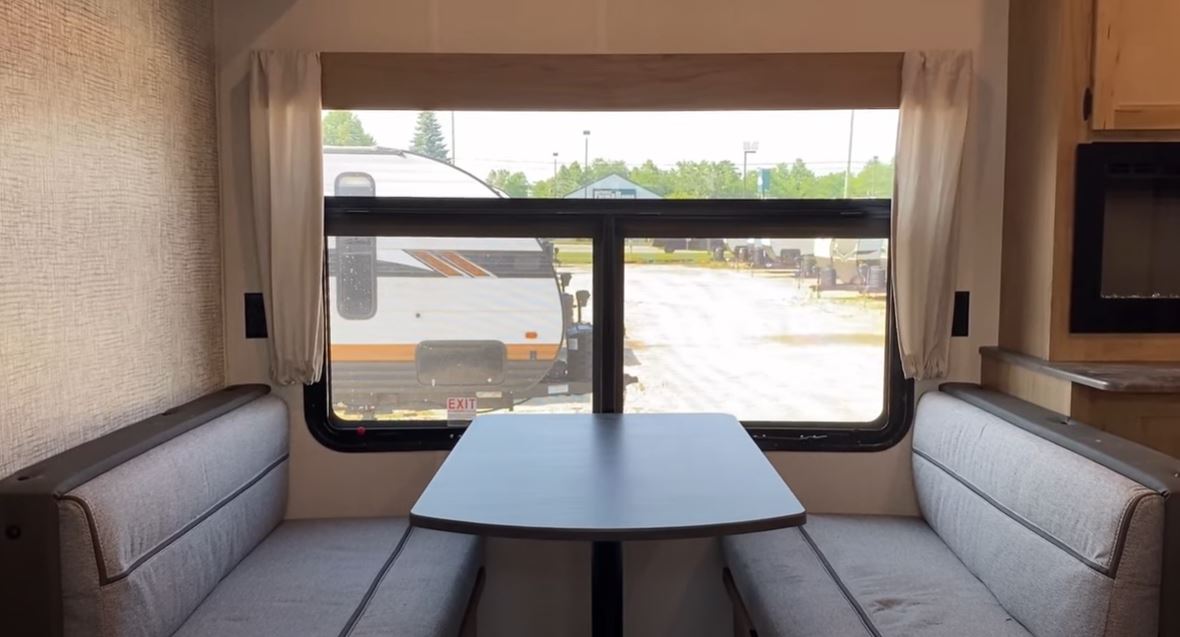 .
Bedroom Sleeping Space
The bedroom is a dream, a cozy nook with enough space to make it your own. While the 235MBBL does come standard with a camp queen bed, there is actually enough space in the bedroom to add a "legit" queen sized bed. Check out the space they left below:
.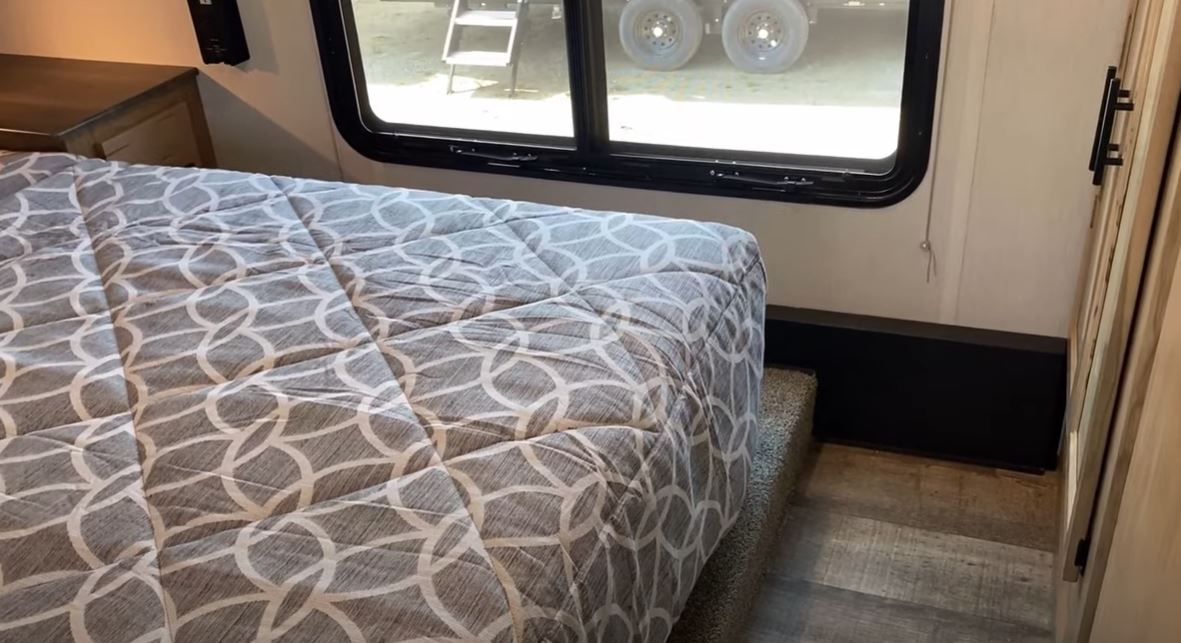 .
Livable Living
The RV is conveniently designed to leave plenty of walking room from side to side, which is nice if you're not riding solo on your camping adventure. Hold a game night, host a dance off – if that's your thing – whatever you want to do in this space you should be able to do it because the living space is actually well… livable.
.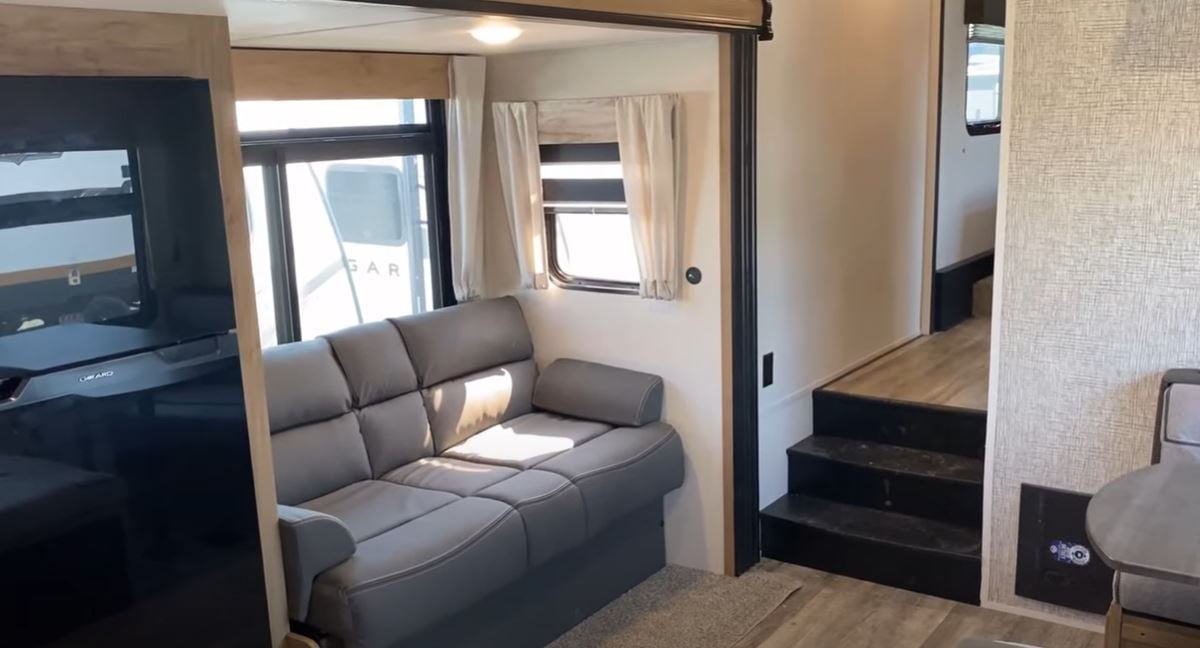 .
Welcome to the Kitchen 
And the kitchen – oh, the kitchen – it's ready to turn even the simplest roadside meal into a culinary adventure. You might just start calling yourself the Campsite Chef. If you have the opportunity to check out this fifth wheel in-person take note of where the outlets are placed in the kitchen. You'll find they hit all of the right places!
.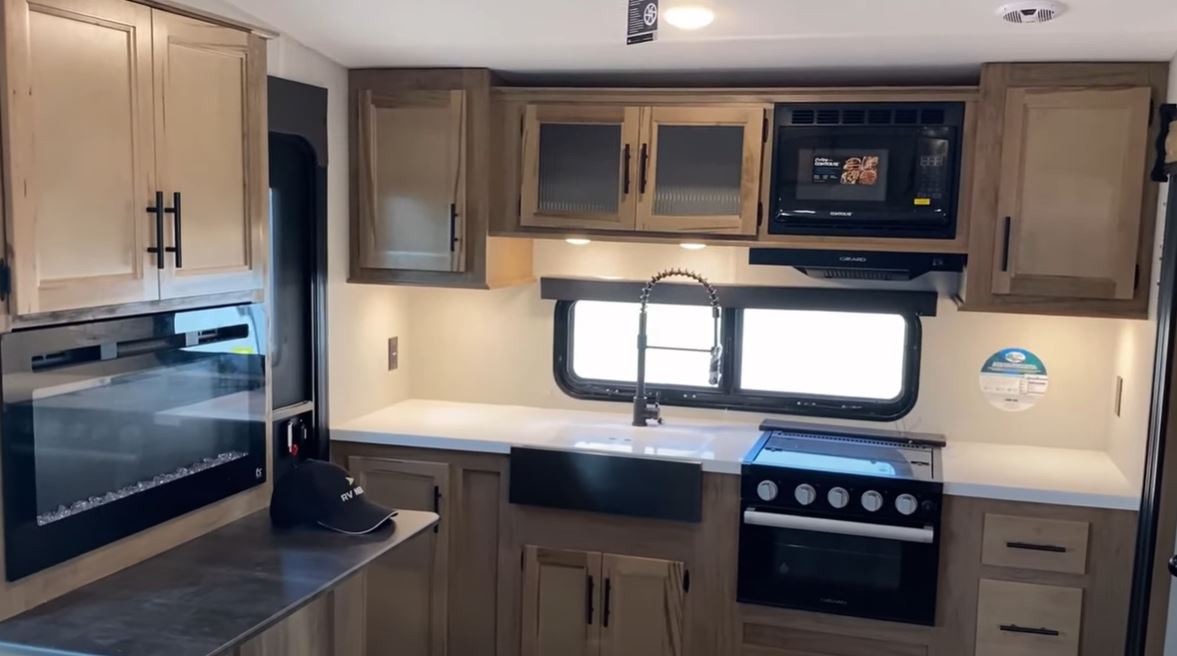 .
Talk Storage to Me
When One of the unsung heroes of the 235MBBL is the awesome storage space. There's a ton of storage compartments placed throughout that you'll definitely use. Maybe you enjoy playing RV Jenga – but we like to leave the lack of storage space to airplane travel. Check out some of the nooks and crannies below: 
.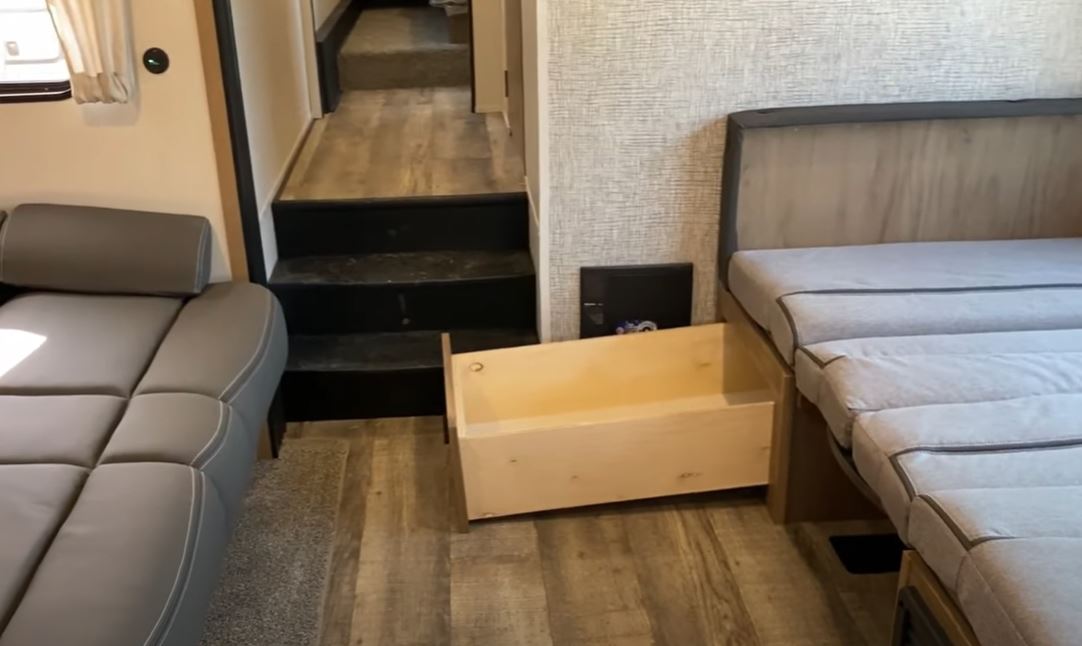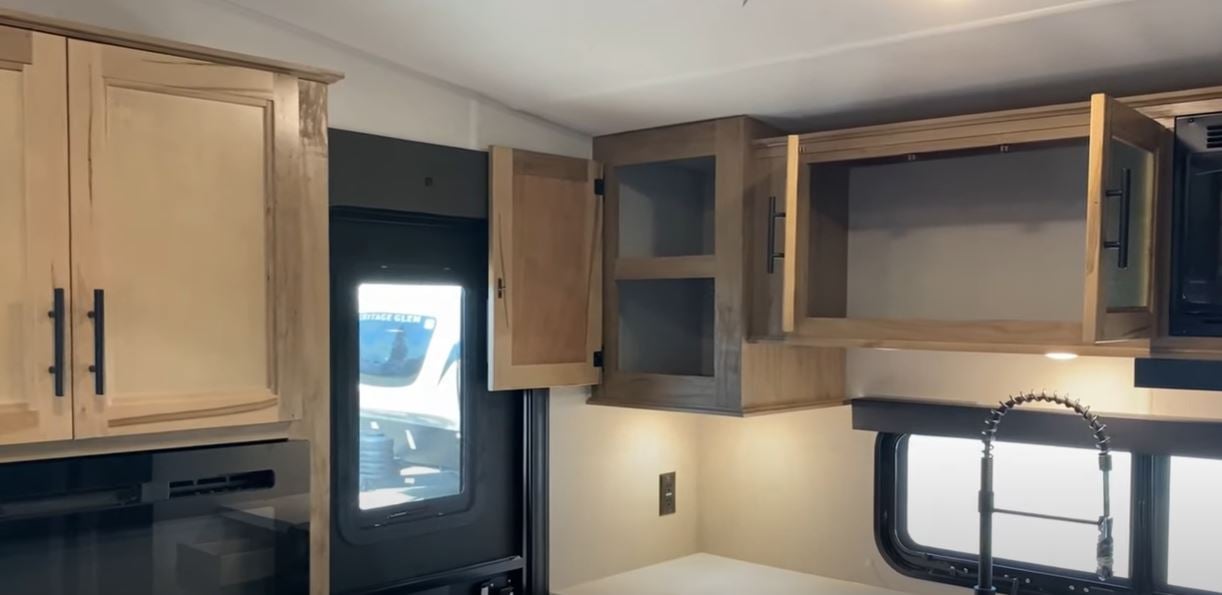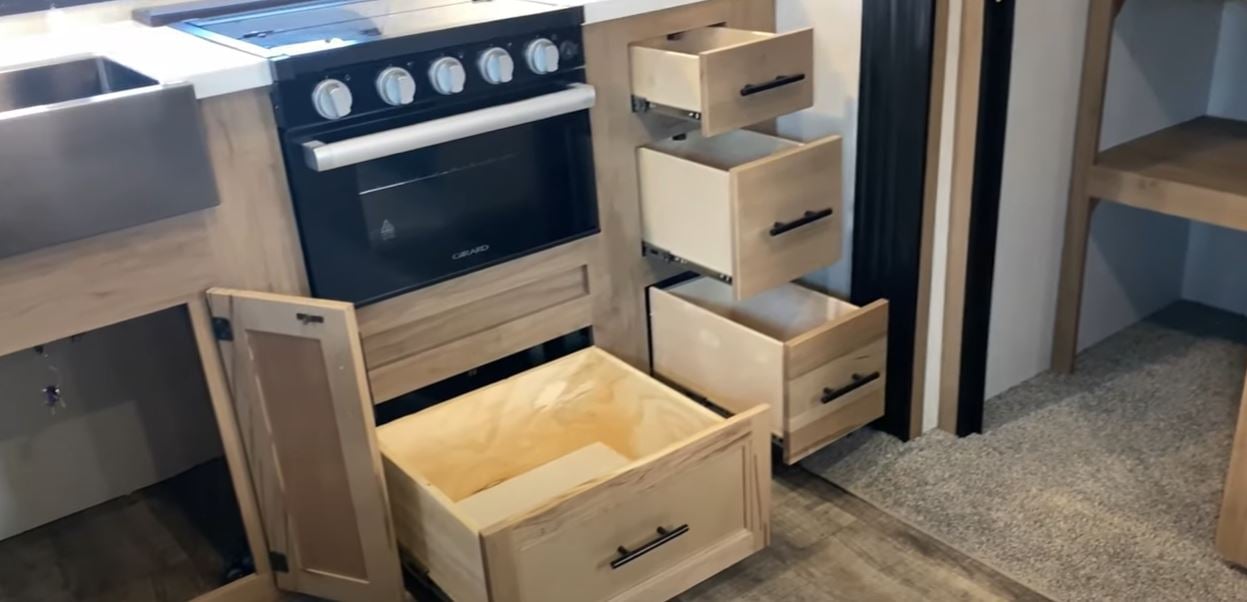 .
And while we're talking storage, don't forget the pass thru storage in the belly of the beast!
.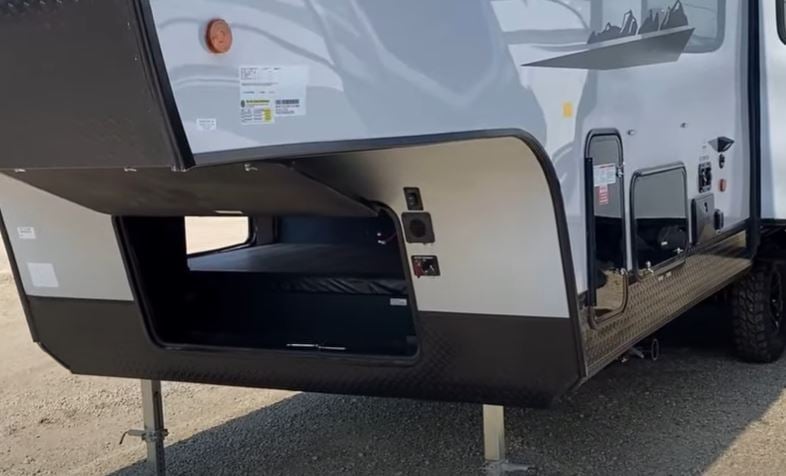 .
The Bathroom Experience
The shower has plenty of space. It's even comfortable enough to take calls from (as seen below). Josh the RV Nerd, if you didn't know, is about 6′ tall. If he can stand in it comfortably, it means most other people can as well.
.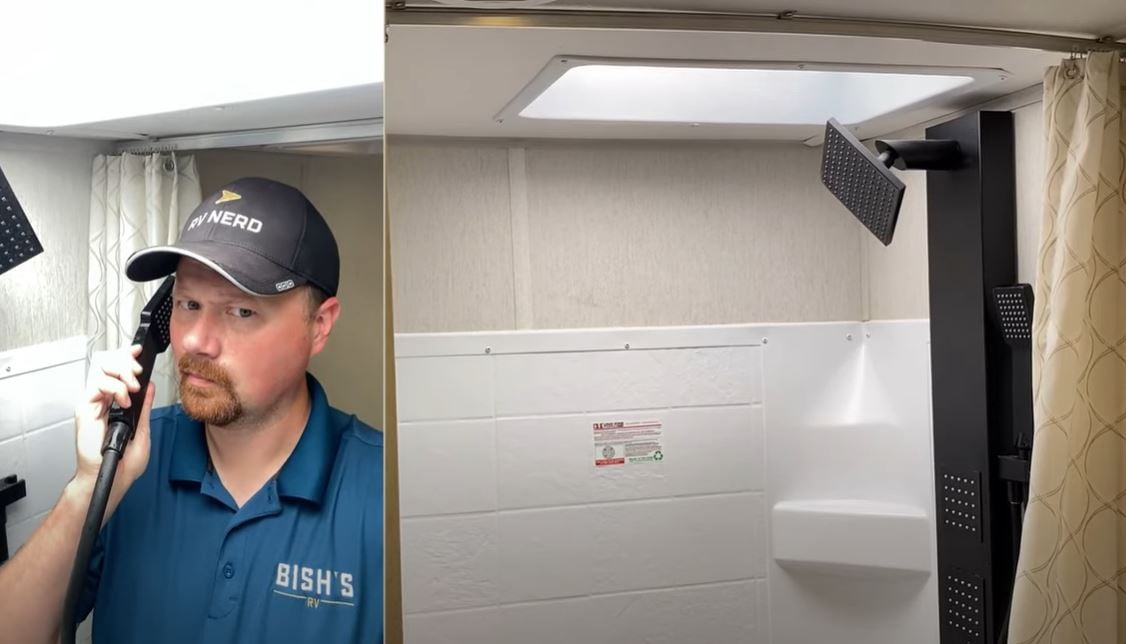 .
And how we could we leave out the infamous toilet pic? Josh does this to really show just how much space there is – remember his arm is craned as well for that awesome selfie pose!
.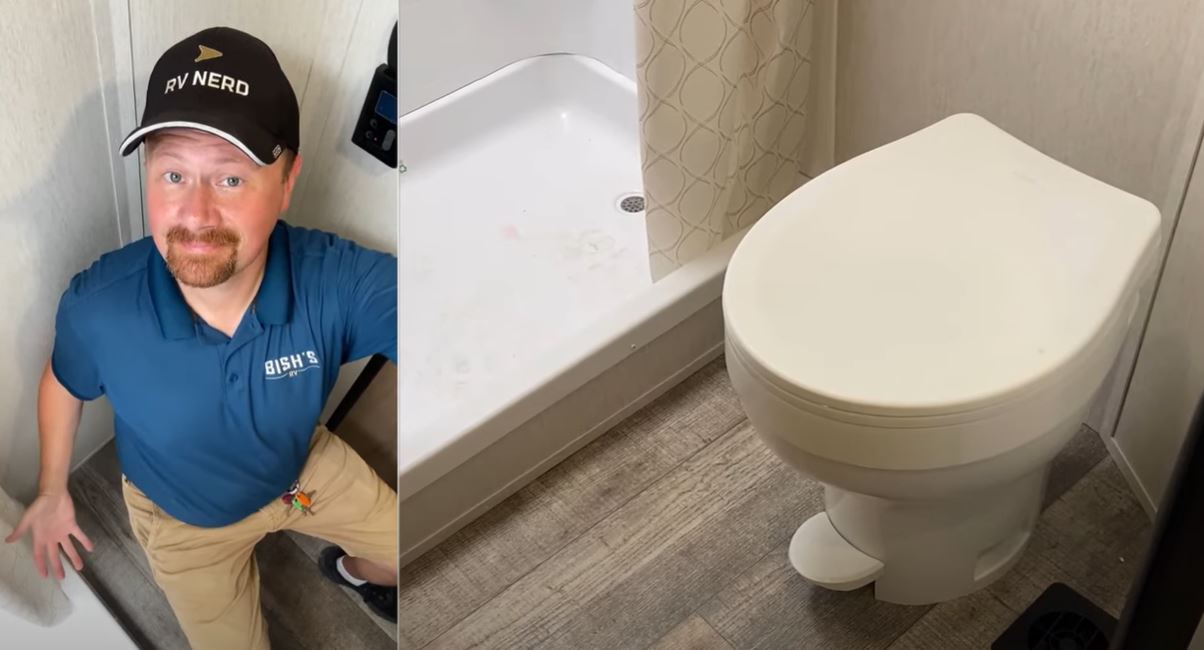 .
And lastly, just in case you thought there wasn't a sink, there most definitely is. The sink sits directly across from the toilet. 
.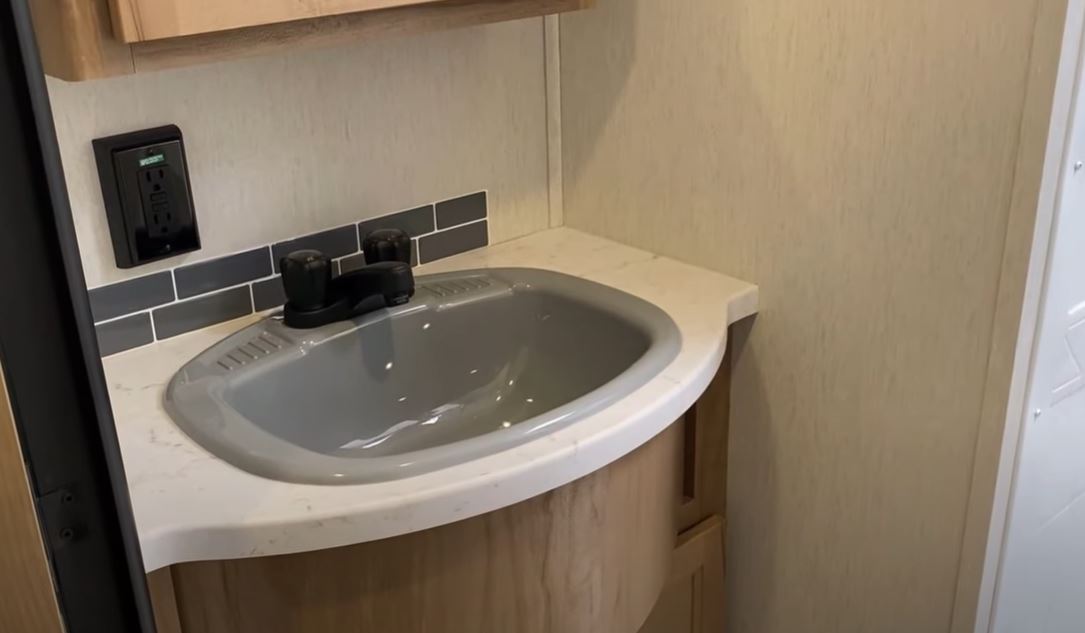 .
The 2024 Cherokee 235MBBL is Adventure Ready – Are you?
There's a world of RV's out there and the 2024 Cherokee 235MBBL shouldn't be ignored! It's got the specs! It's got the comfort! It's been prepared in every way for your next camping adventure!
If you're looking to snag a Cherokee 235MBBL for yourself, reach out to our outfitters about pre-ordering! Check it out below.
.
Pricing
Reach out below 👇 to learn about lower than MSRP pricing!