By Todd Nuttall
Okay, guys, get this. We just wrapped up the most epic family trip to Yellowstone National Park, road-tripping in our boss 2023 Jayco Greyhawk 31F motorhome.
Packing and Driving our Greyhawk Class C Motorhome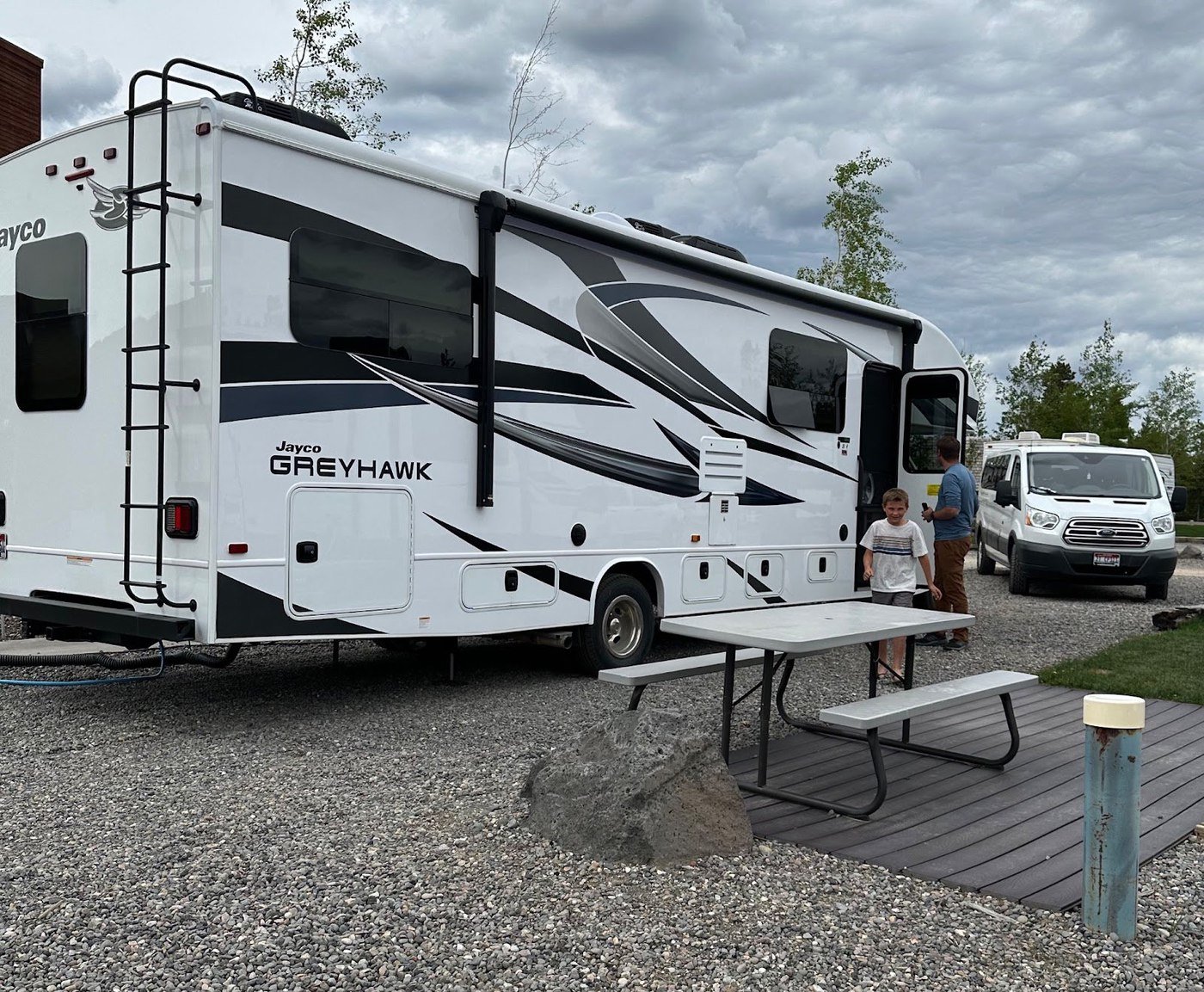 This beast is a Class C gas RV with a full-wall slide-out and two rad bunk beds – the perfect rolling home for my family of 2 adults and 6 kiddos.
We filled up every sleeping nook and cranny in this rig, and guess what? There was storage to spare, even for our massive six-day stash of snacks and goodies.
Our adventure kicked off with, well, me getting the RV stuck in a muddy field just a few feet from home. Yeah, even after 15 years in the RV biz, I managed to pull that off.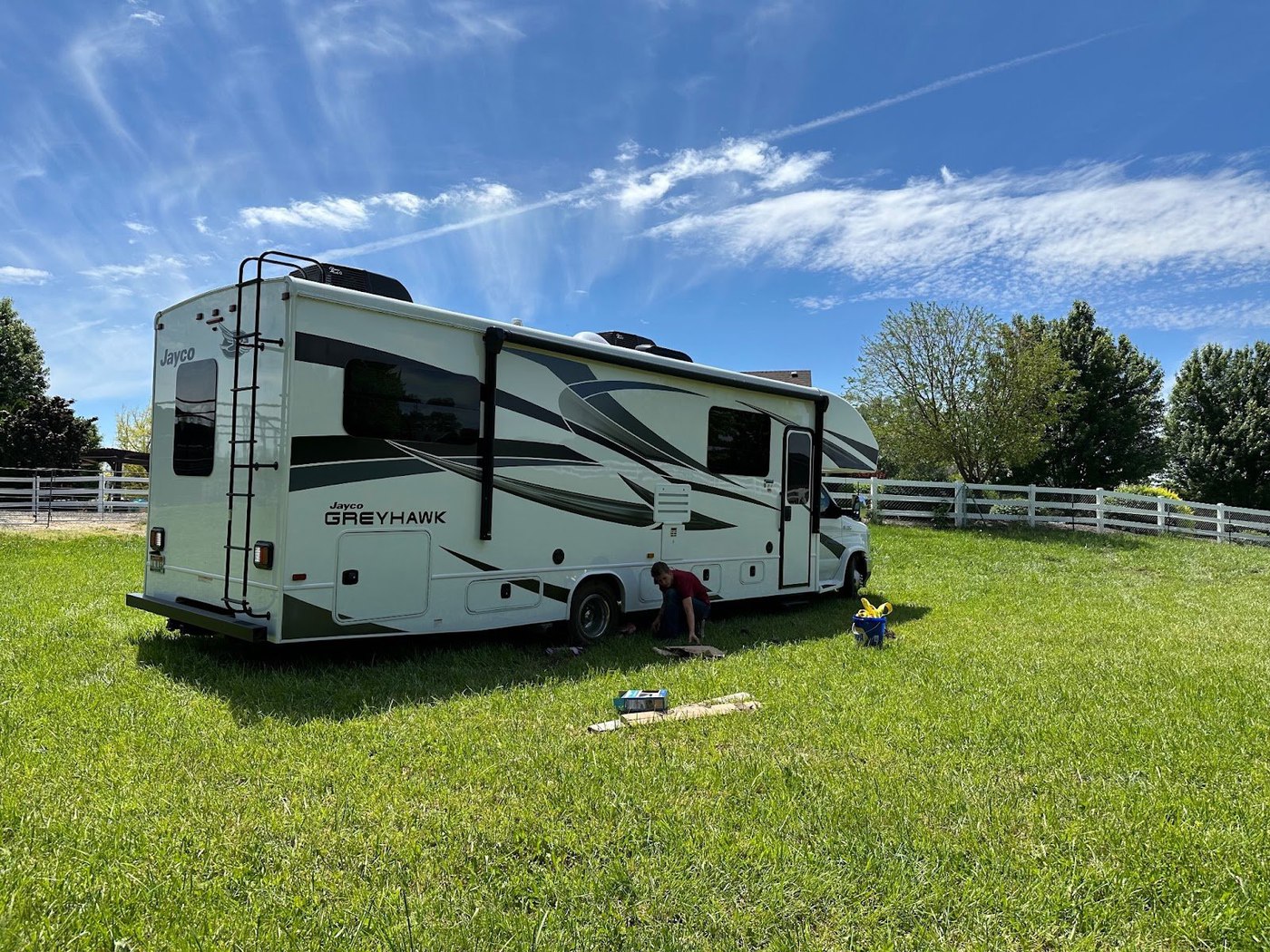 But no worries, our knight in shining armor, Angel Towing, swooped in and set us right.
Once on the road, the RV handled like a dream, and the kids behaved – shocking, right? After our late start and a six-hour journey, we rolled into Yellowstone. And let me tell you, it was worth every mile.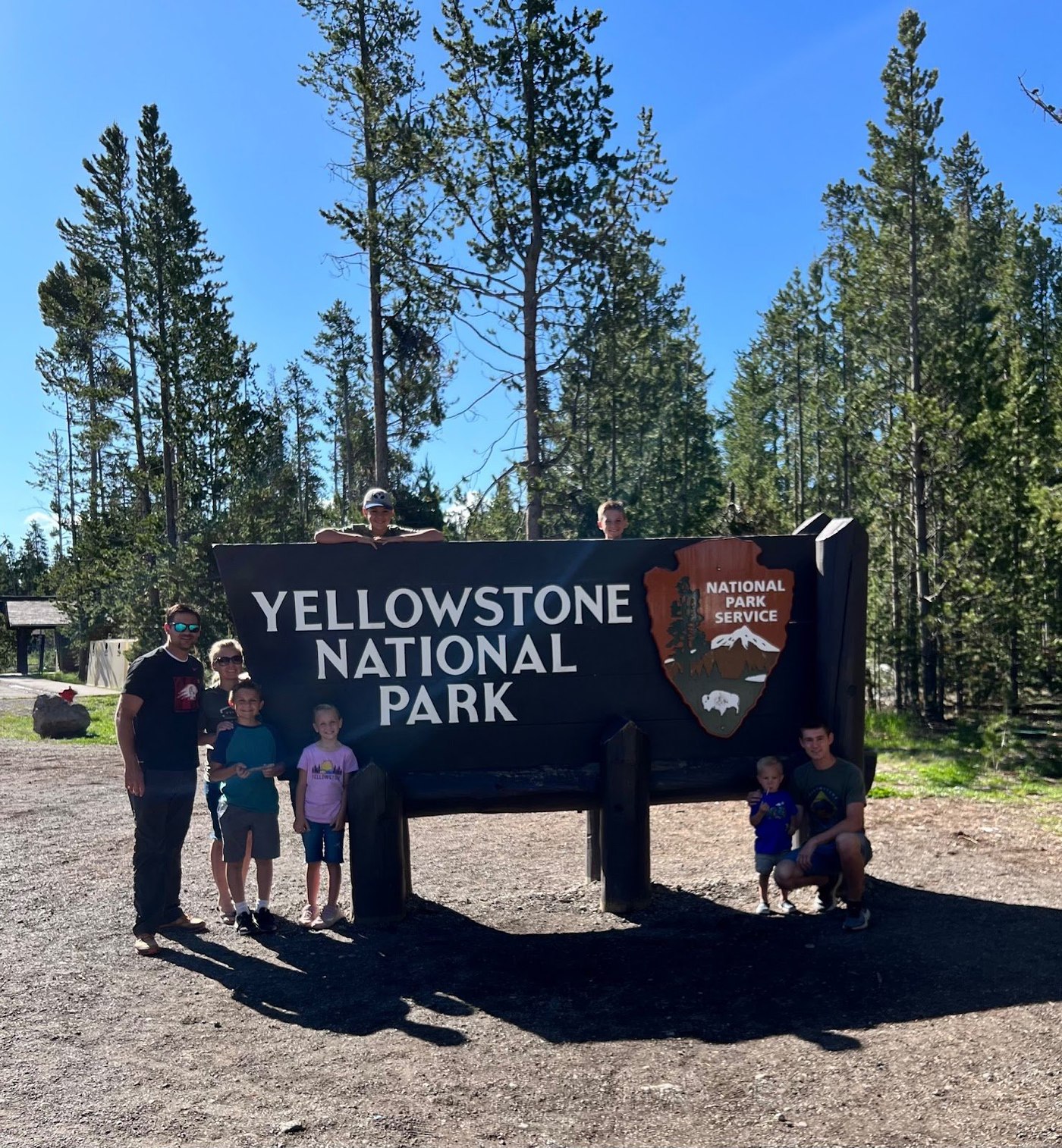 Adventures in Yellowstone National Park
Day 1
Day one took us to the park's southwest. Old Faithful, Grand Prismatic Springs, Morning Glory Springs – all amazing.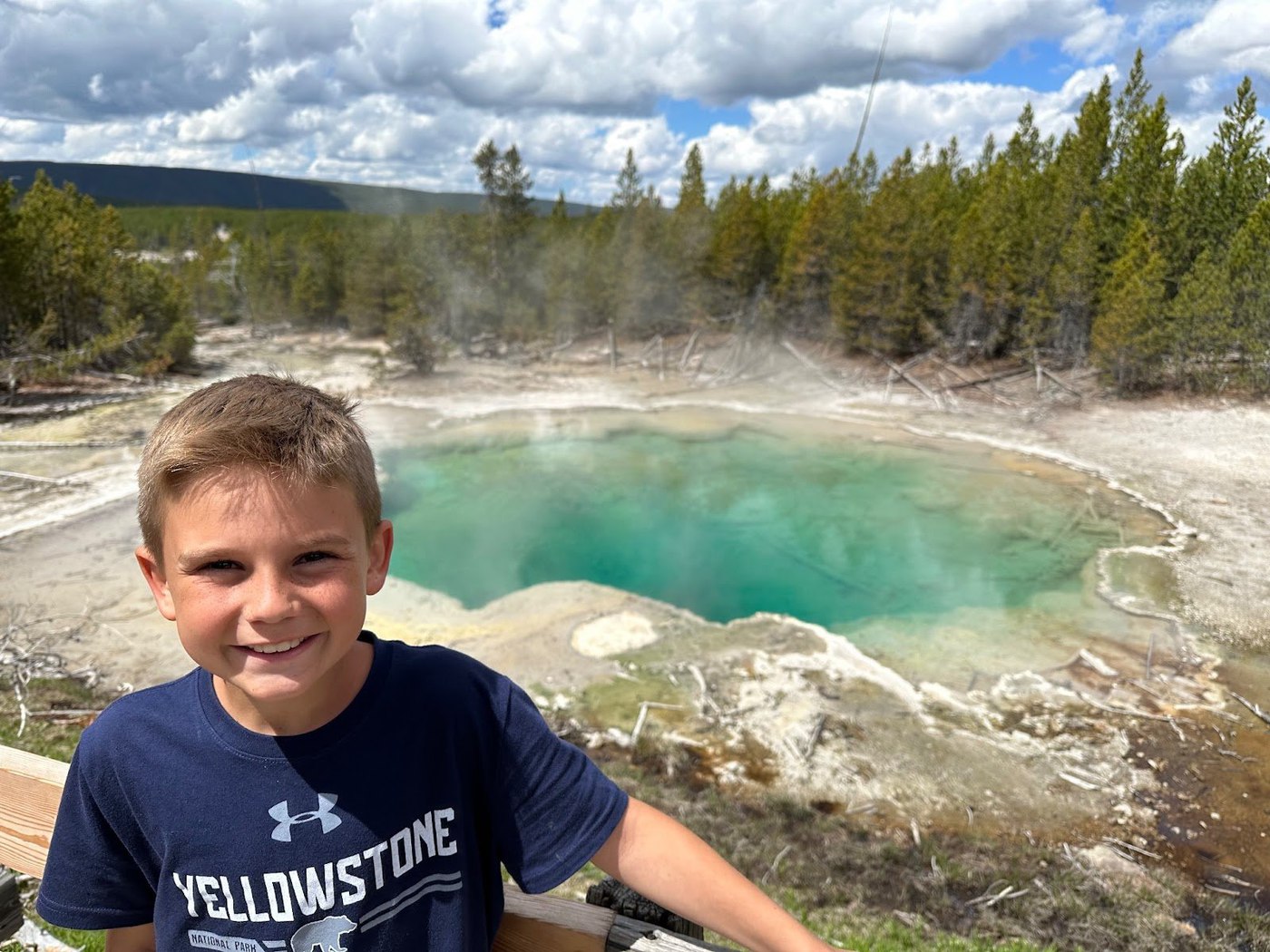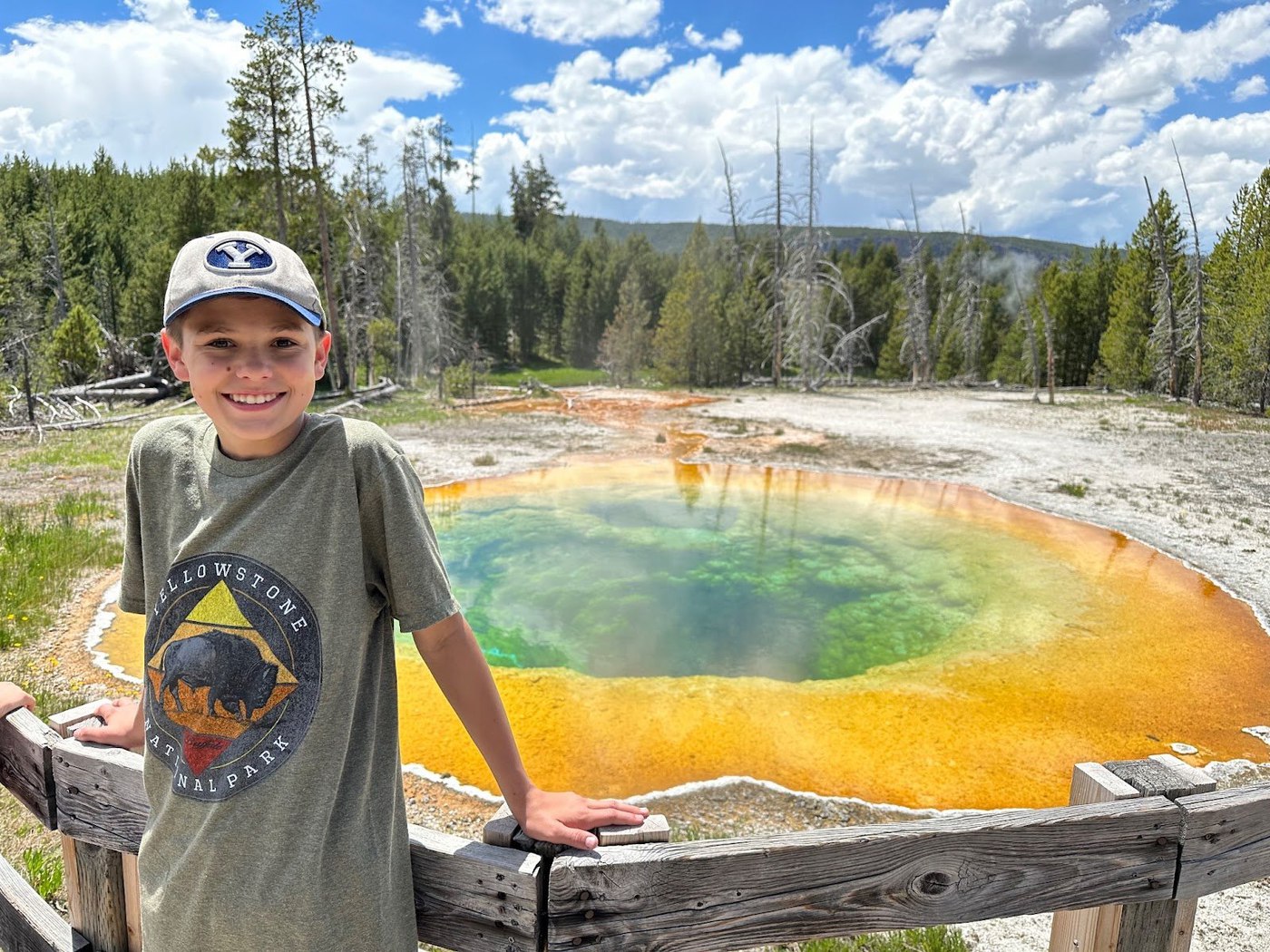 But the highlight? Grand Geyser spraying water 200 ft. high.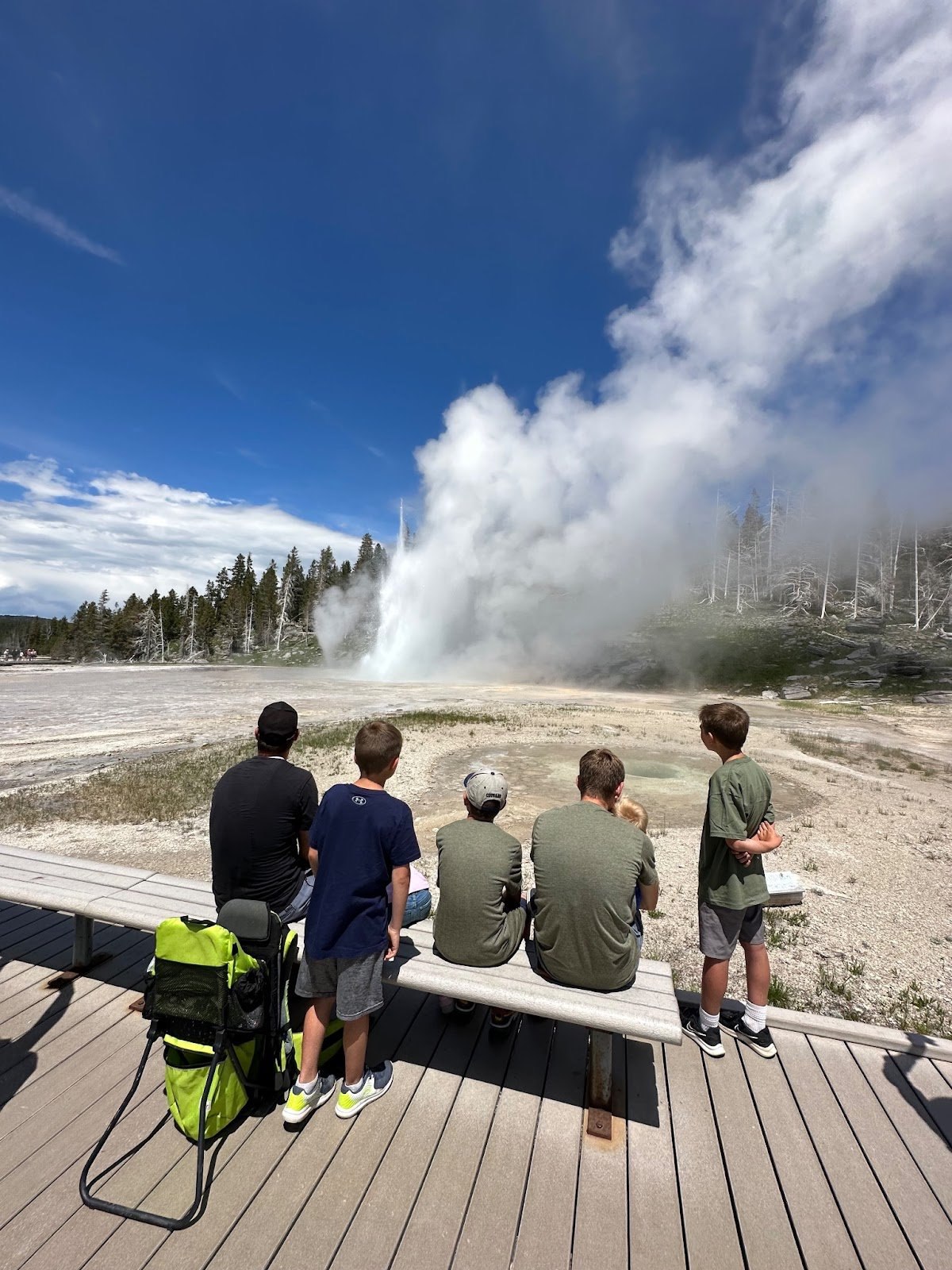 We also found ourselves a buffalo herd chilling out in a meadow – unforgettable!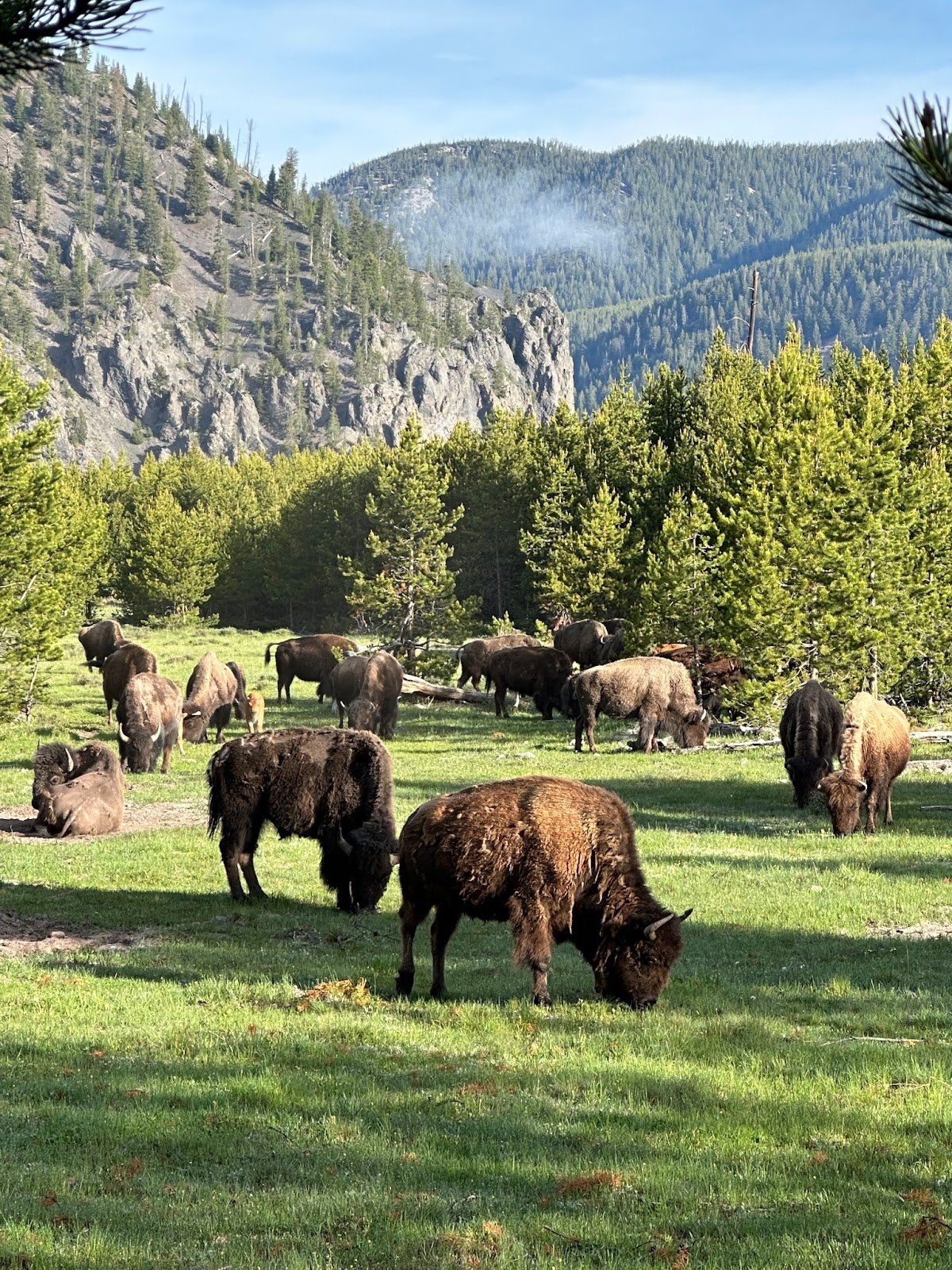 Day 2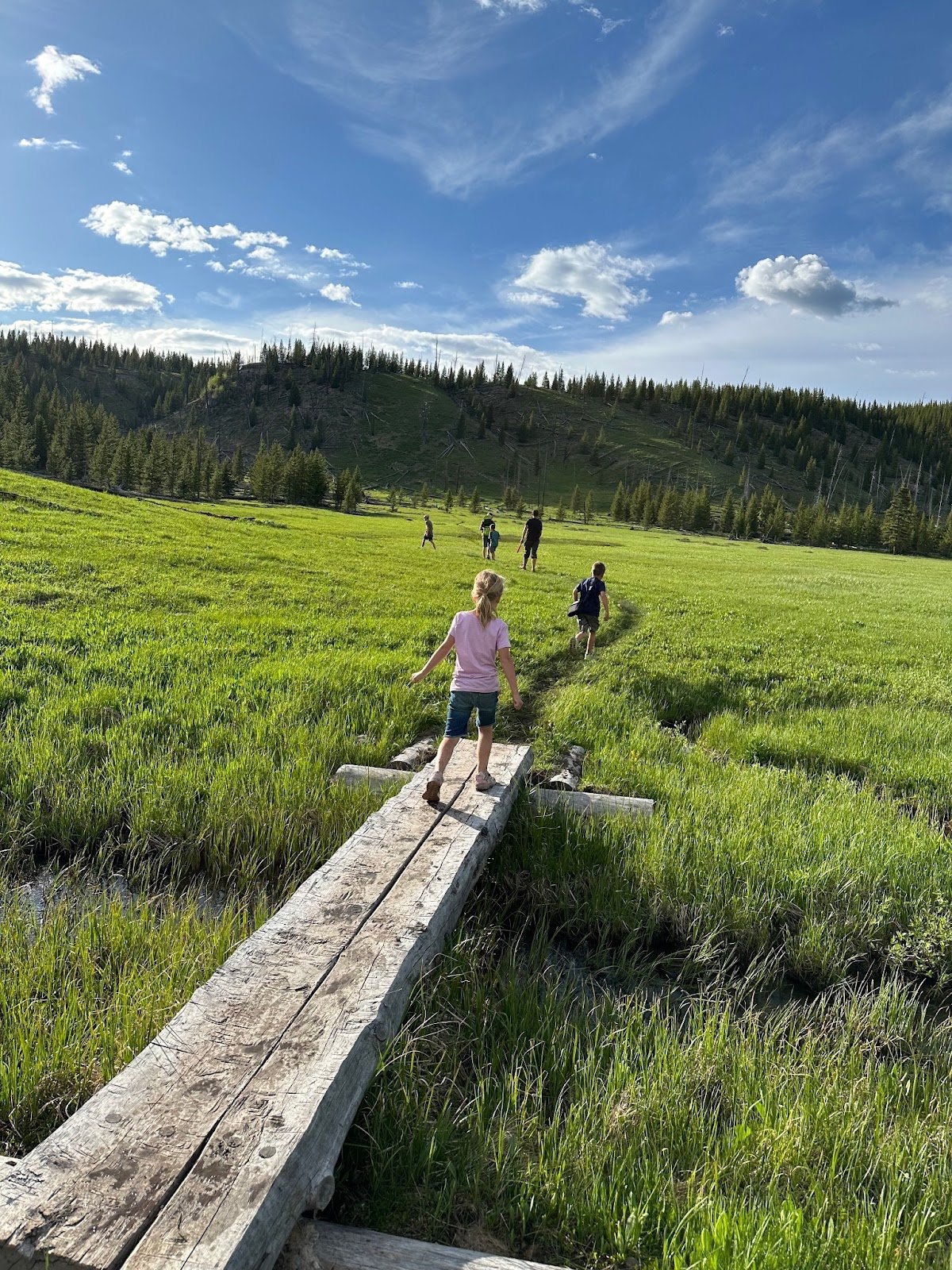 Day two was all about the southeast to the northeast areas of the park. We found a lone rabbit at West Thumb, eyed a majestic elk at Hayward Valley, and struck gold with a bear and wolf sighting in Lamar Valley. The kids went bonkers over seeing wolves!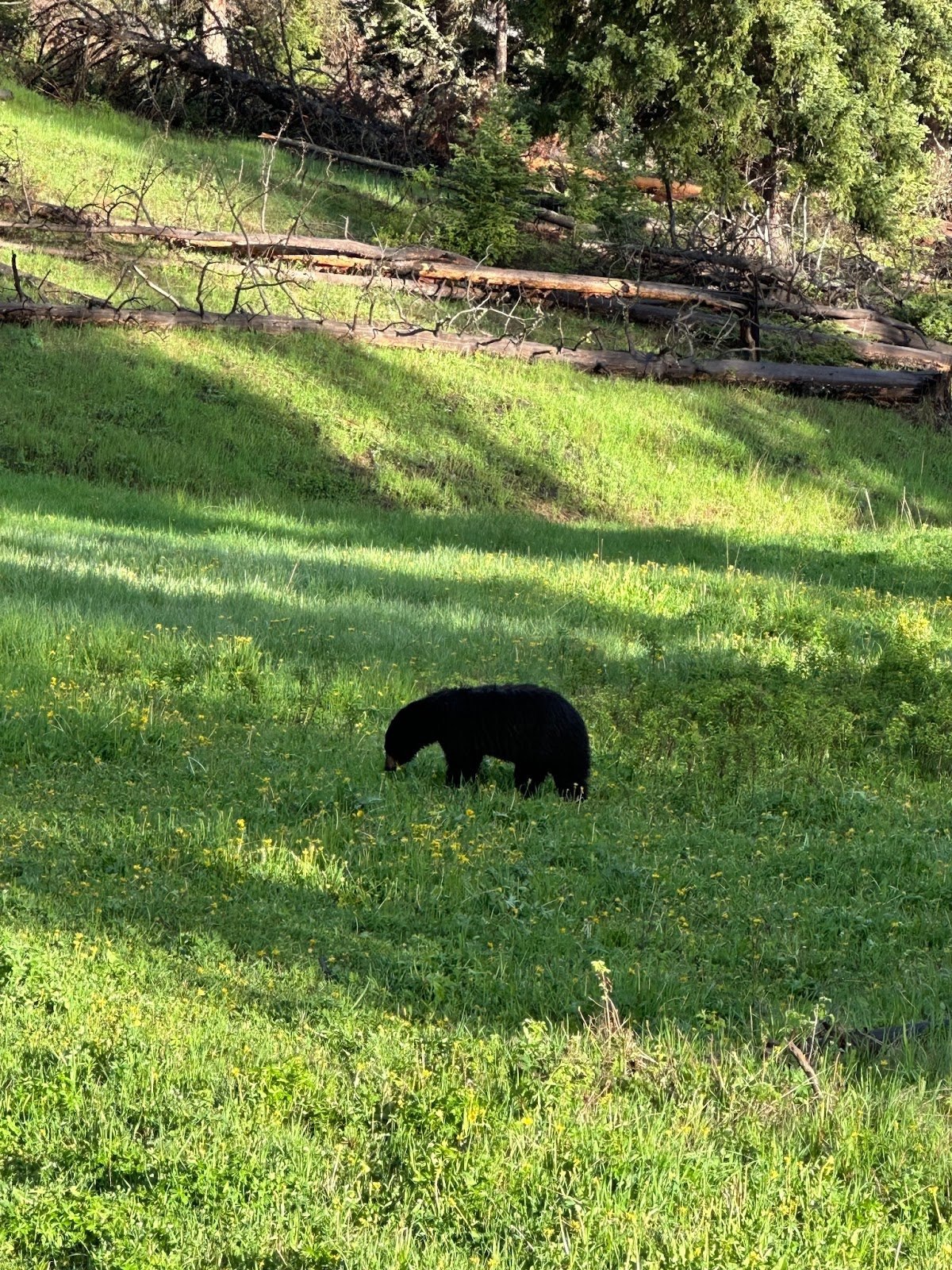 Day 3

Now, on day three, prepare to have your socks knocked off. We hit the northwest side of the park, checking out Norris Geyser Basin and Mammoth Hot Springs.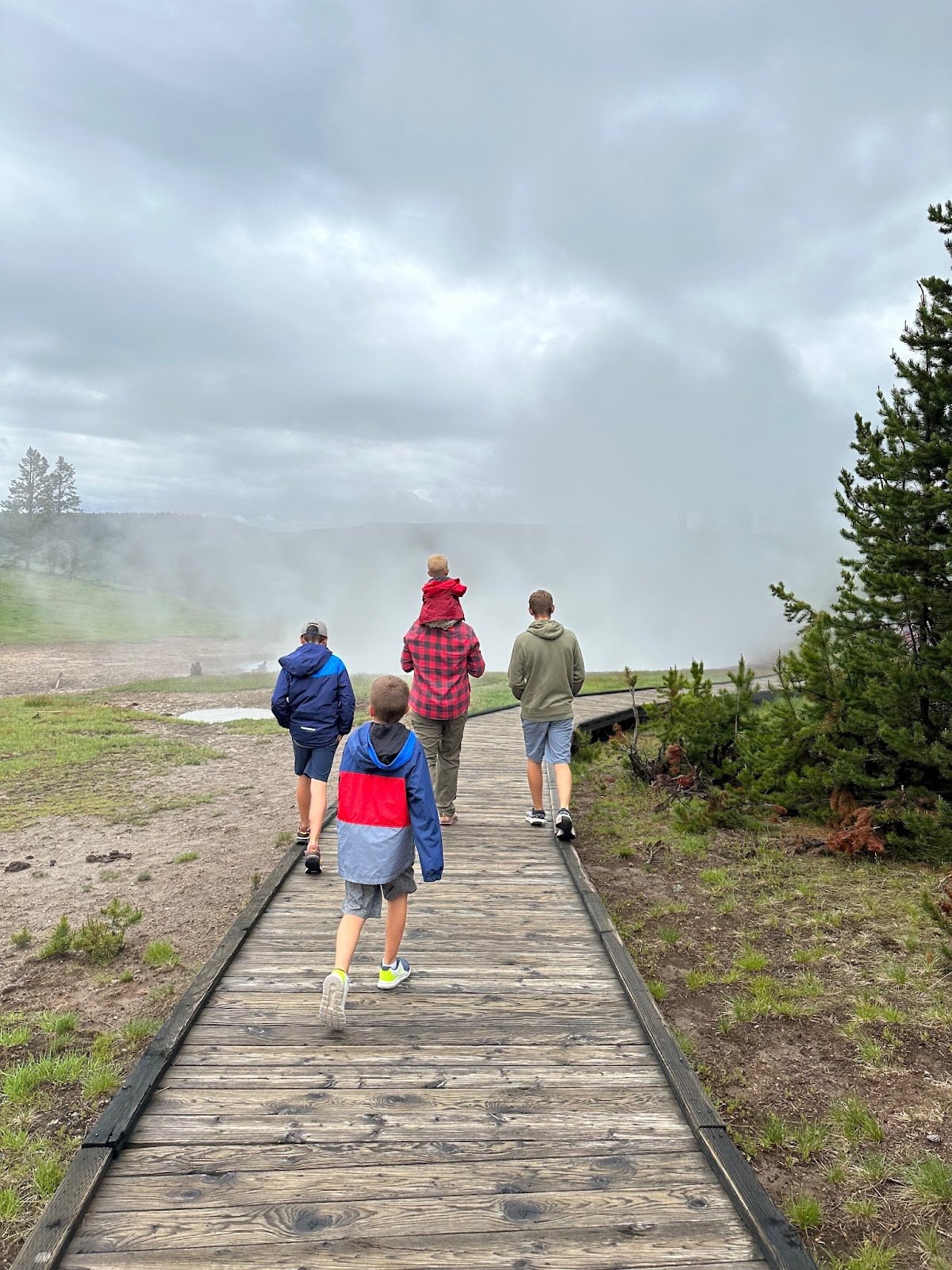 But the big deal here was Steamboat Geyser – the world's largest geyser. We first saw it spitting water just a couple of feet up.
The sign nearby mentioned that the last eruption was back on May 7th, which got us thinking, "Hey, we could be in for a long wait!"
After a hot and sweaty two-hour hike around the basin, we were about to call it a day when suddenly, we heard this thunderous sound, and the ground shook.
Guess what?
Steamboat Geyser decided to put on a show!
There was water and steam shooting 300 feet in the air – a sight so massive and awe-inspiring, it felt like watching a rocket launch. It was pure, unfiltered, nature-driven joy. And it was just the cherry on top of an already fantastic day.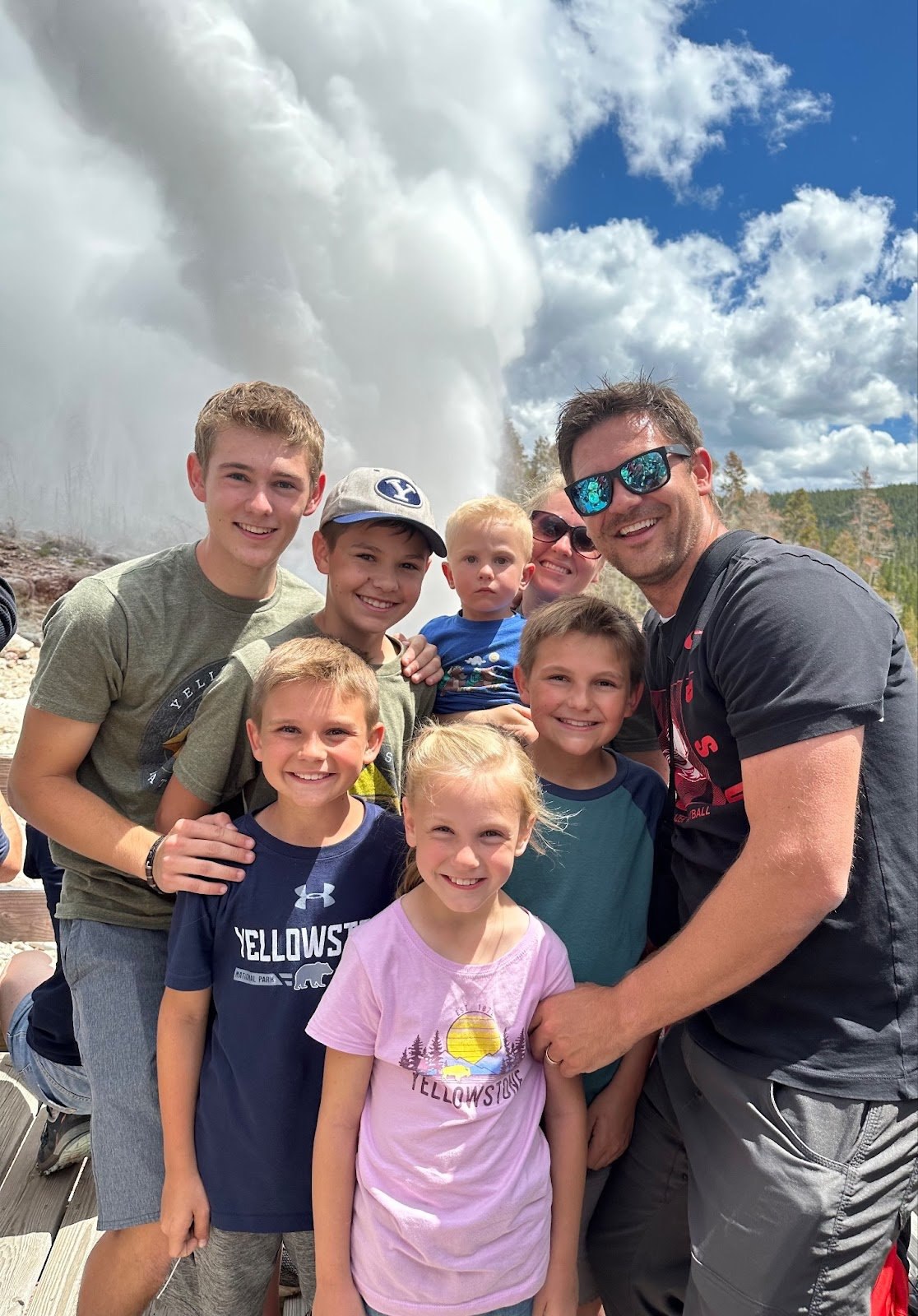 The baby is not impressed.
Day 4

Our last day at the park had us falling in love with the Yellowstone Canyon. The view from Artist's Point is so breathtaking, it gives Old Faithful a run for its money.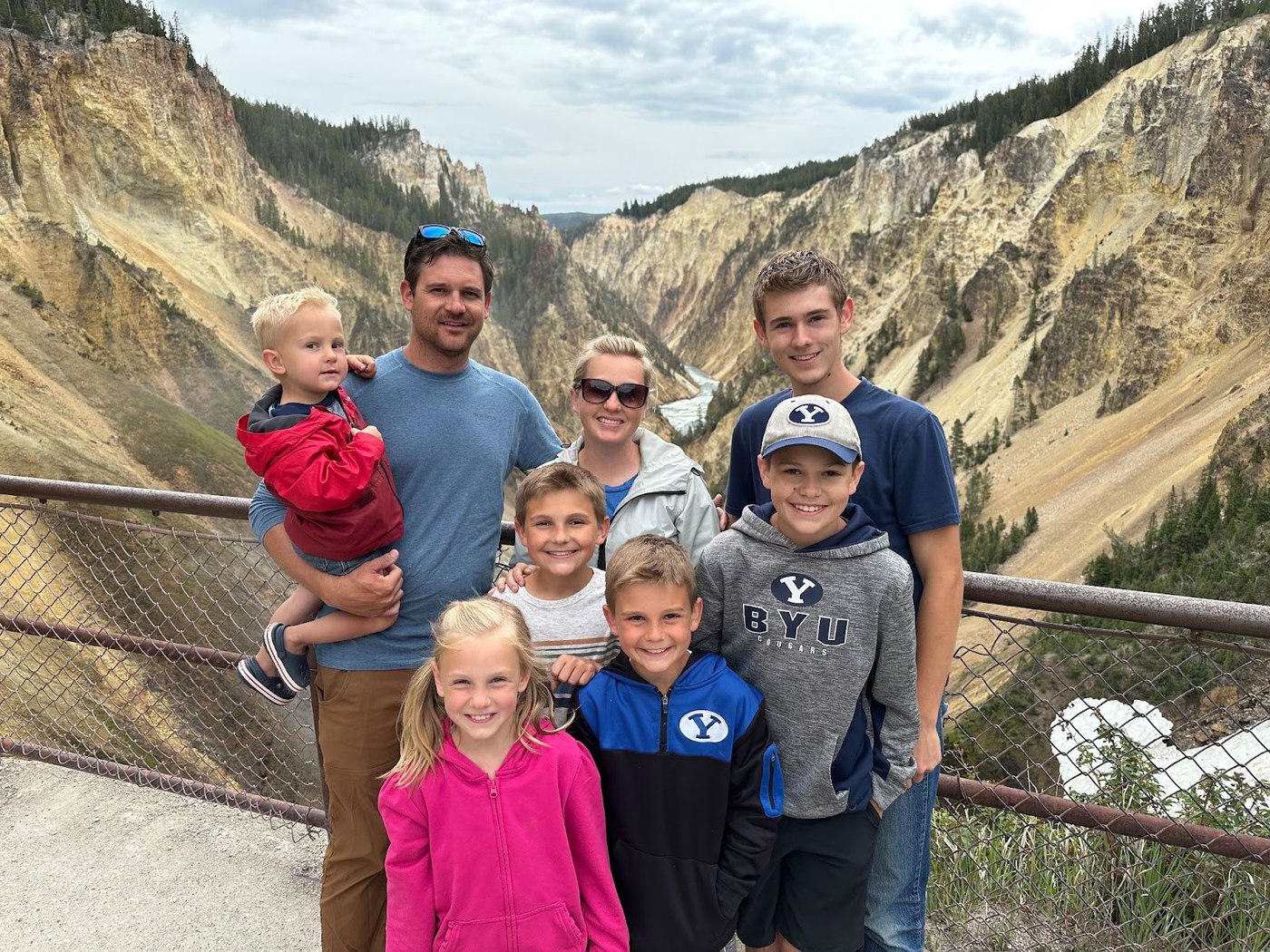 The day ended with us tucking into legendary pizza at Wild West Saloon in West Yellowstone and watching a top-notch performance of "Joseph and the Amazing Technicolor Dreamcoat" at The Playmill Theatre.
In a nutshell, our family trip to Yellowstone was nothing short of epic.
The 2023 Jayco Greyhawk 31F motorhome was a dream, and it gave us the chance to make unforgettable memories.
Find the Right RV for Your Adventures
If you're thinking about an RV adventure, just do it. With adventures like this, you won't regret it!
Have questions about finding the right RV for your upcoming adventures? The RV outfitters at Bish's RV would love to help match you with the right RV!
Curious about RVing? Learn more:
Share your RV stories in the comments below. We'd love to feature your RV stories in future posts!