By Jackson Nuttall
Welcome to Bishs RV, where we're excited to introduce the all-new 2023 FSX 175RTK Travel Trailer. This compact yet feature-packed camper is part of the Max series, an offshoot of the FSX toy hauler Division, designed to offer a big experience in a smaller package. 
Join us as we explore the exceptional features and capabilities of this remarkable RV.
Table of Contents – Quick Links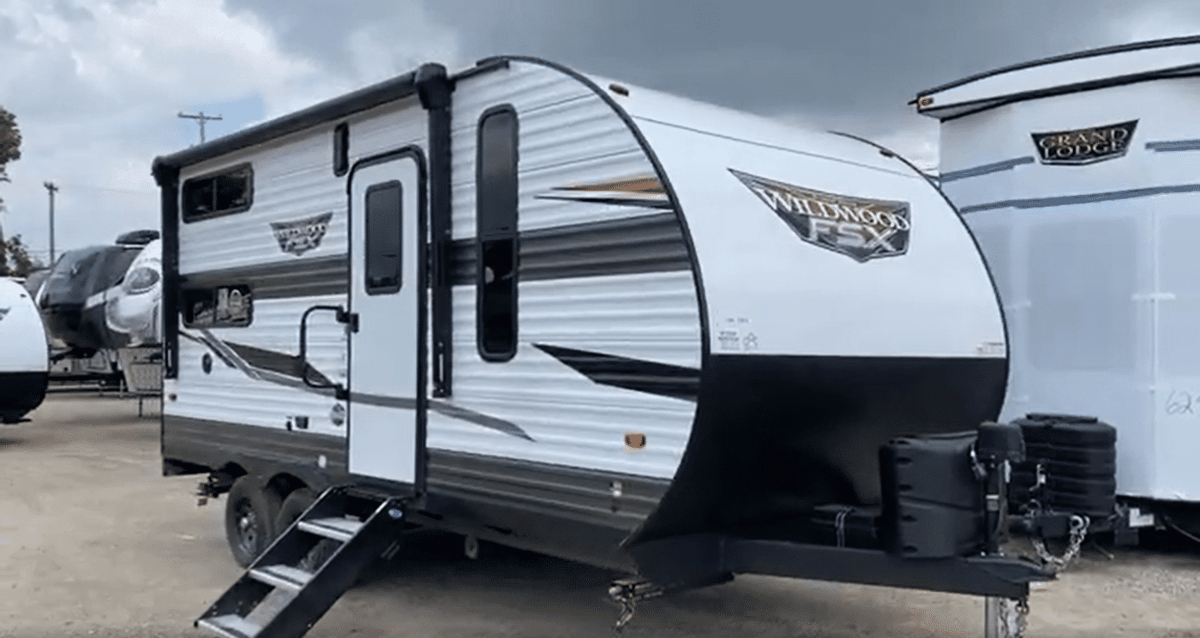 Weights & Measures
The FSX 175RTK boasts a hitch weight of 625 lb, a maximum weight of 7,625 lb, and an empty weight of 4,413 lb. With a cargo capacity of 3,212 lb, you have plenty of room to bring along all your gear. Its length measures 21'9″, height 11'2″, and width 8ft, while the awning spans 15 feet.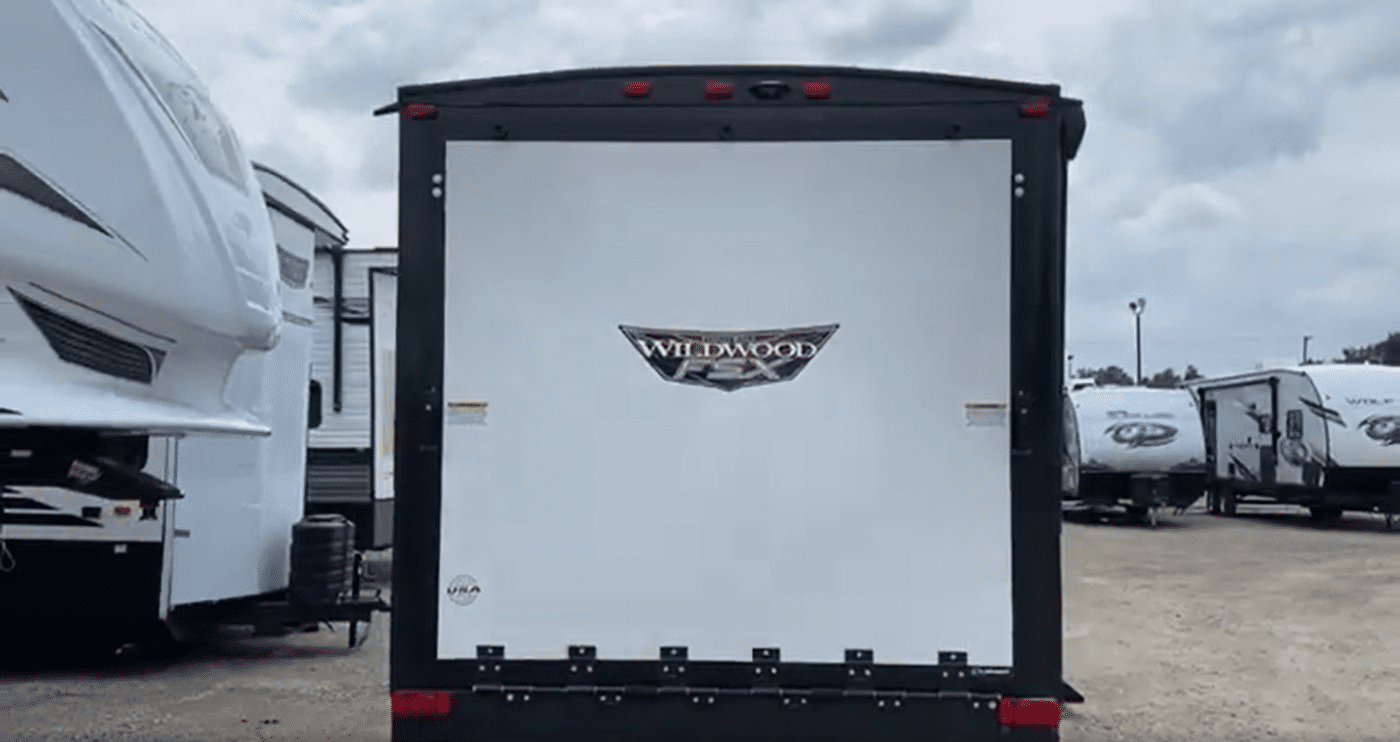 It has a fresh water tank capacity of 54 gallons, a gray water tank of 40 gallons, and a black water tank of 40 gallons.
Patio Tailgate & Versatility
One of the standout features of the FSX 175RTK is the patio tailgate that can be easily deployed to expand your living space. This unique feature adds versatility to the camper, making it ideal for outdoor gatherings, relaxation, or enjoying a beautiful view.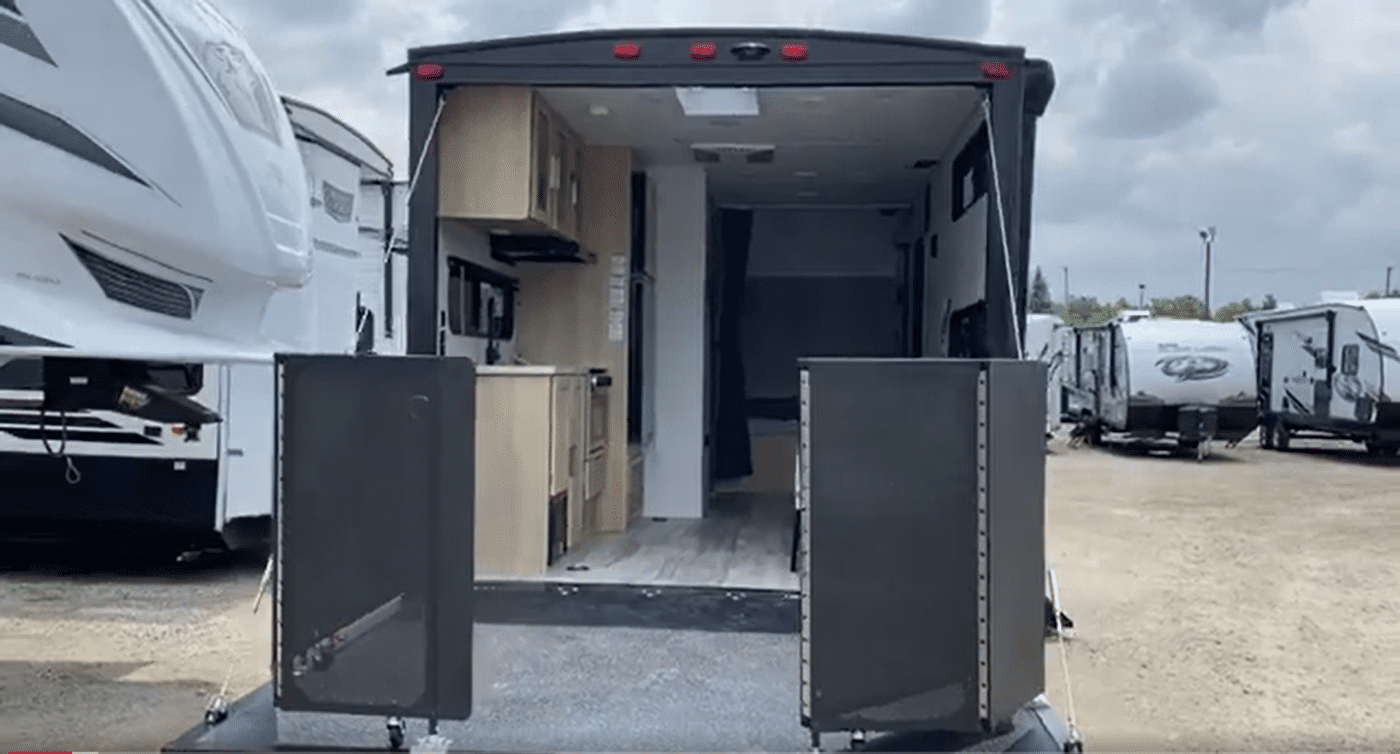 Additionally, the camper is equipped with a magnetic latch screen wall, providing further convenience and comfort.
Spacious Interior & Sleeping Options
Despite its compact size, the FSX 175RTK offers a spacious interior with a height of 7 feet, creating an open and airy atmosphere.
The clever use of space includes a murphy bed and a bench that can fold down into a single bunk, providing comfortable sleeping options for up to four people. The RV also offers ample storage and cargo space to accommodate various needs, whether it's hauling toys or outdoor equipment.
Enhanced Solar Package & Heated Belly
Enhanced Solar Package
2,000W Inverter
30-Amp Controller
Enclosed/Heated Belly
Holding Tank Heaters
Embrace the freedom of untethered camping with the 2023 FSX 175RTK's enhanced solar package and 2,000W inverter. The 200-watt solar panel and 30-amp controller ensure reliable extended season function, providing power for your electronics and appliances.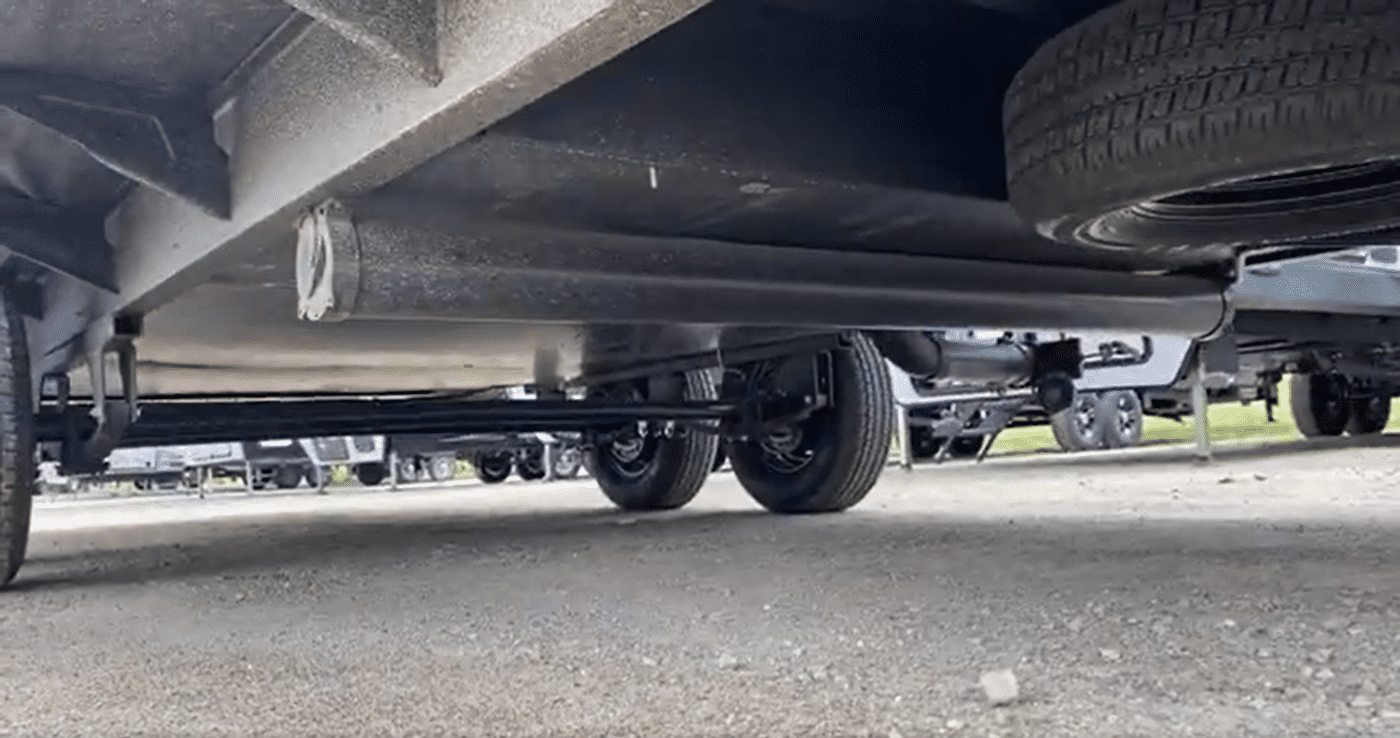 Additionally, the enclosed and heated belly, along with holding tank heaters, make this RV well-suited for cooler climates and off-season adventures.
Conclusion
The 2023 FSX 175RTK Travel Trailer is a true testament to the ingenuity and craftsmanship of modern RVs. With its innovative features, compact design, and impressive cargo capacity, this camper offers a big experience in a small package.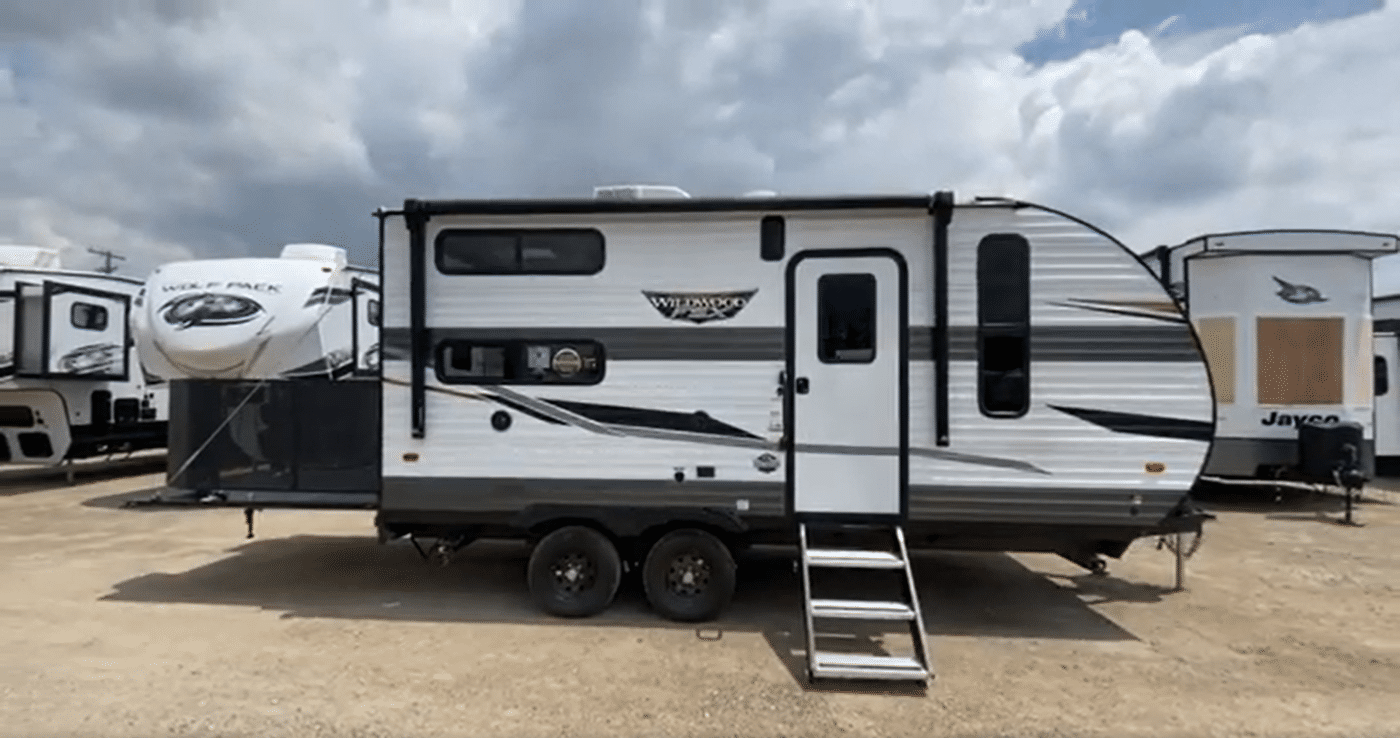 Whether you're an adventure enthusiast or just looking to escape to nature, the FSX 175RTK is ready to accompany you on your journey. Explore the possibilities, hit the road, and create unforgettable memories in this versatile and exciting RV. Happy camping, everyone!
Get the RV Nerd Preferred Price
We are offering an exclusive price on this floorplan for 30 days after Josh the RV Nerd releases his review on YouTube. Even if we are stocked out – we will guarantee this price on any ordered 202RBLE floor plan for 30 days!
RV Nerd Preferred Sales Price (Valid Until 08/31/2023)
 FSX 175RTK: Starting as low as $27,993
*Why do RV costs vary? Get the facts here now!