---
---
For those who yearn to hit the open road, explore new horizons, and create unforgettable memories, choosing the right RV is paramount. And that's where the Forest River 2024 Surveyor 19SSLE Travel Trailer comes into the spotlight.
We'll delve into the heart of this remarkable RV model, unpacking its features, layout, and potential drawbacks. We will even compare the 2024 model to previous years in the Surveyor series. Whether you're a seasoned traveler or a novice ready to embark on your maiden journey, this exploration of the 19SSLE will serve as a guiding compass.
---
Table of Contents
---
Surveyor 19SSLE Specs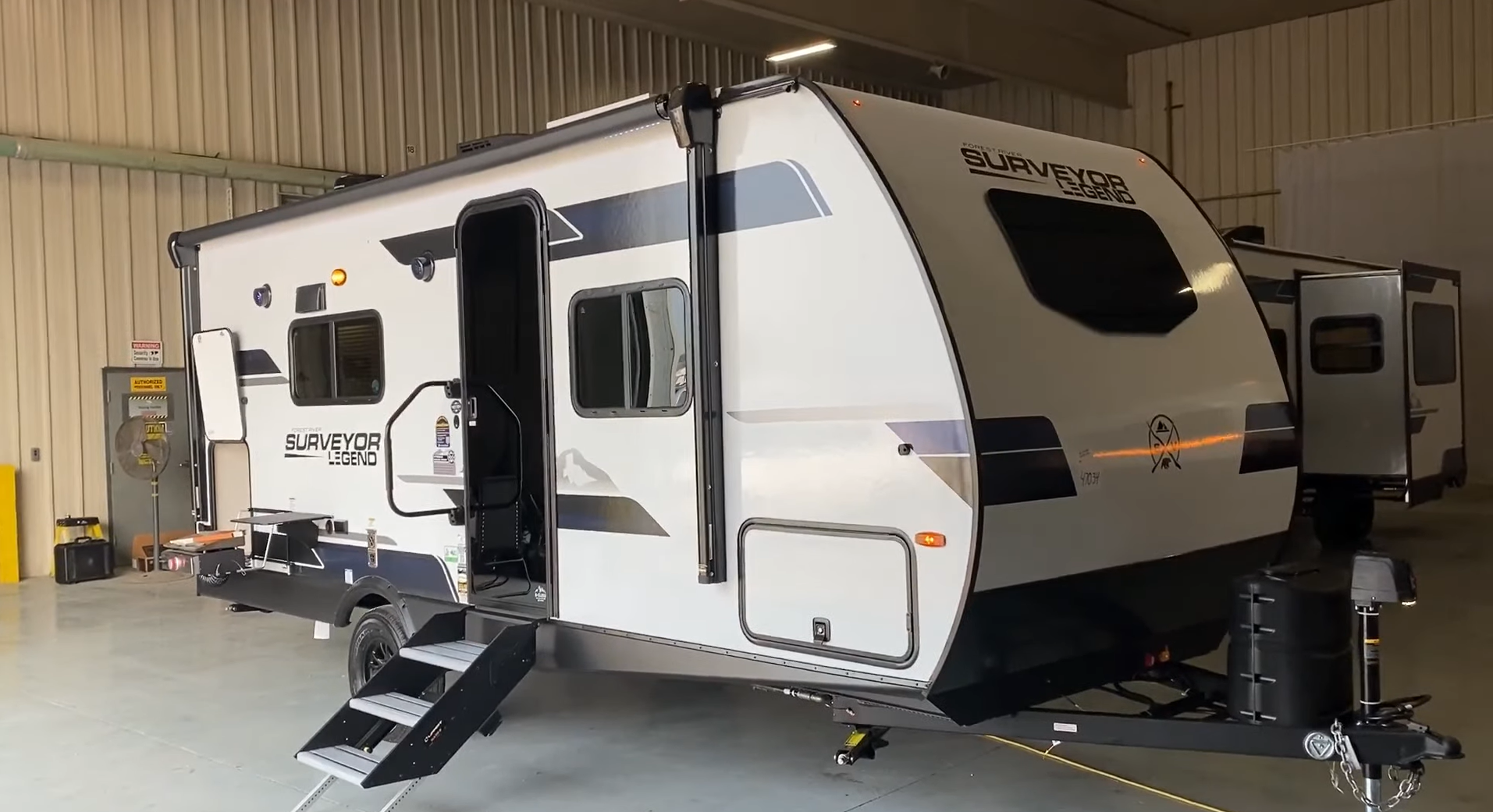 Weights and Measurements:
Hitch – 425lbs
Max – 4,825lbs
Empty – 4,128lbs
Cargo – 697lbs
Length – 24'4″
Height – 10'9″
Width – 7'4″
Ceiling – 6'6″
Fresh – 30 gal
Gray – 30 gal
Black – 30 gal
Awning – 16′
Solar – 200w
Surveyor 19SSLE Feature Highlight
From its lightweight design — weighing less than 4,900 pounds — to the practical and comfortable interior, the 19SSLE is packed with impressive features.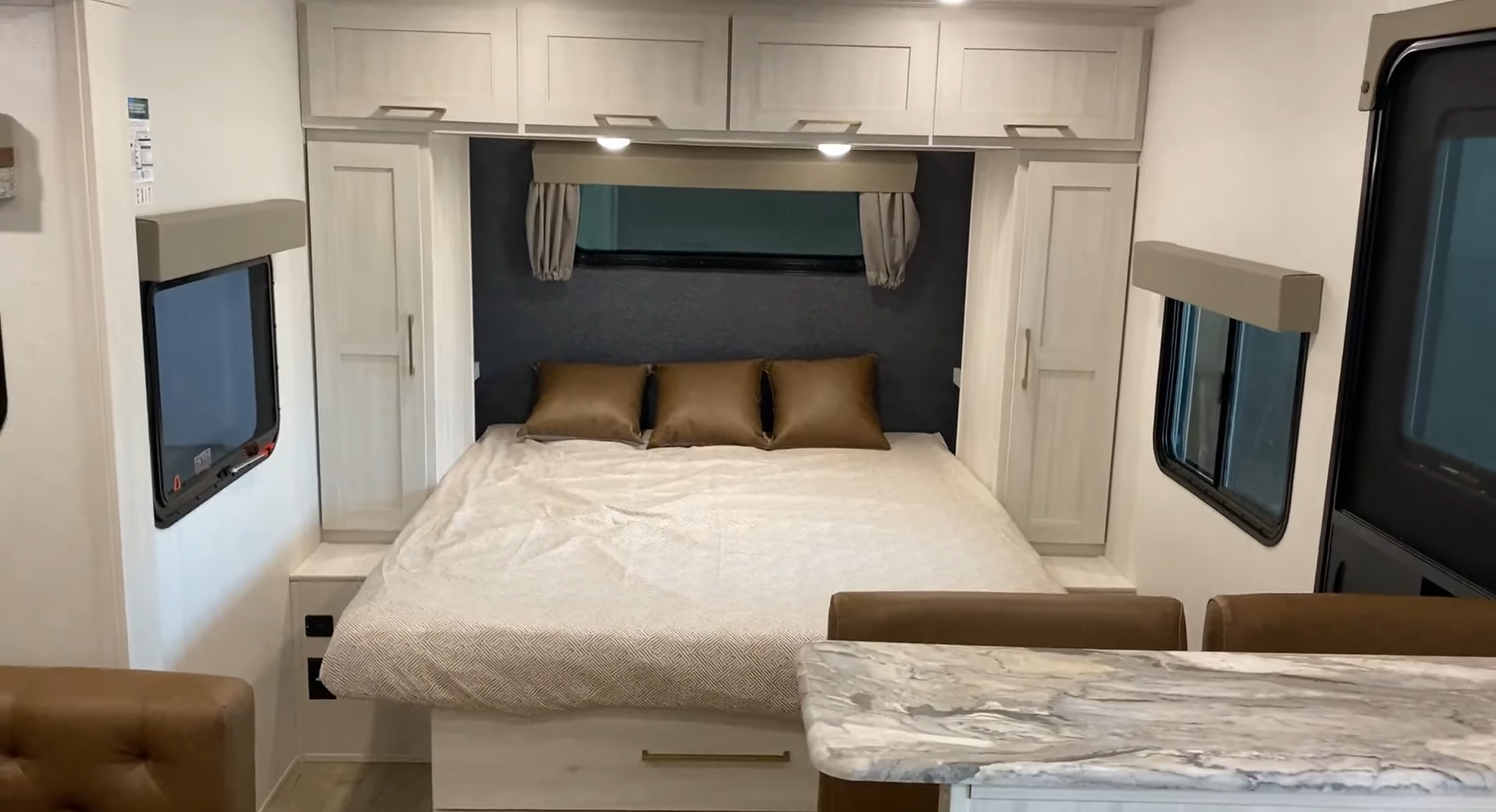 It boasts a true queen bed, a tri-fold sleeper sofa, and impressive storage solutions, making it a wonderful choice for solo travelers or couples seeking a cozy getaway.
Additionally, the RV offers 200 watts of solar power, 12-volt tank heaters, and a heated belly, ensuring you can enjoy camping in various conditions. The inclusion of tire pressure monitoring adds an extra layer of safety, making this RV a smart choice for those who prioritize convenience and peace of mind.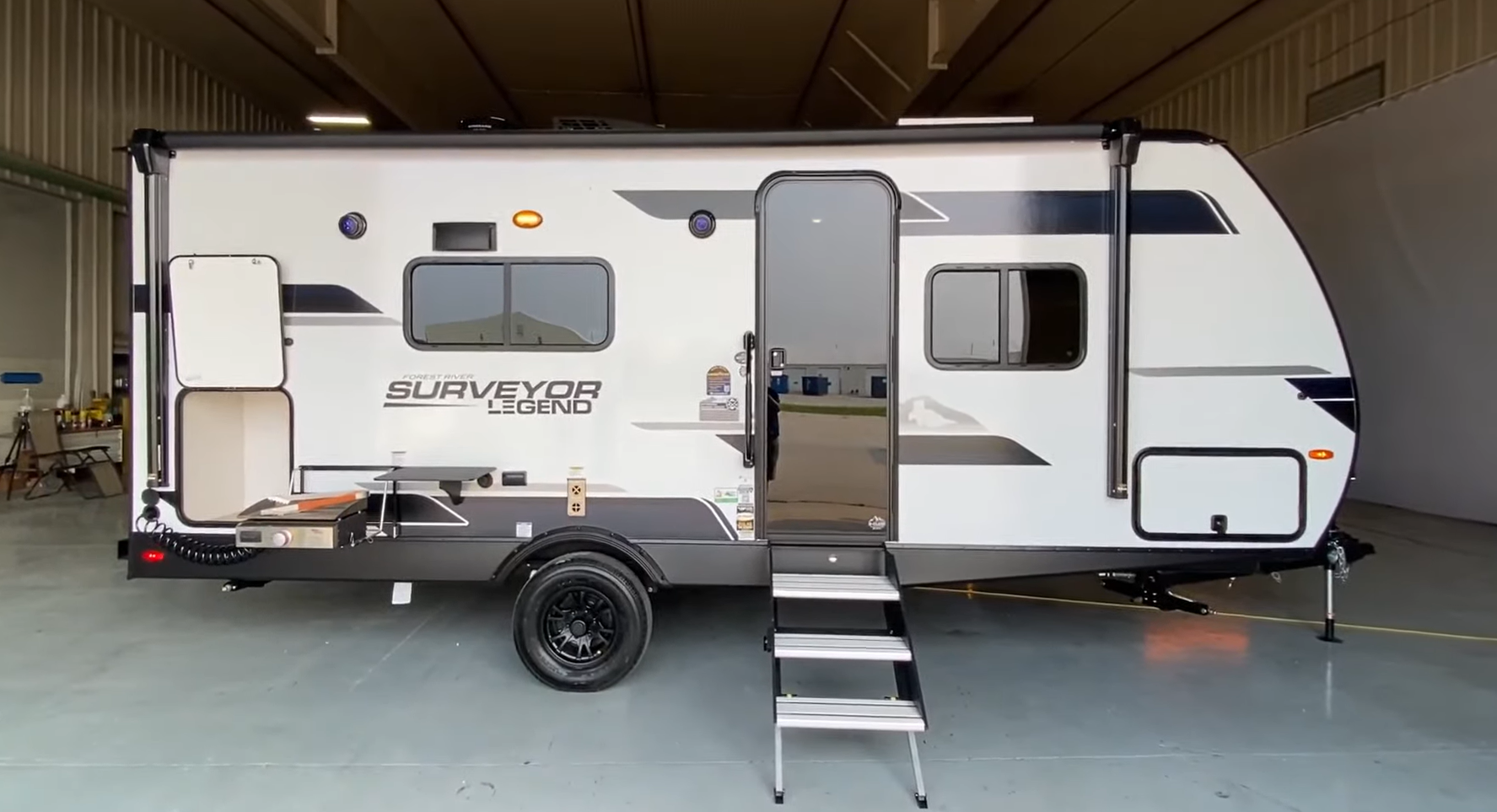 The exterior is designed with adventure in mind. Its compact size and lightweight construction make it easy to tow, and its impressive ground clearance ensures you can navigate various terrains with ease.
The inclusion of a tankless, on-demand water heater means you'll never run out of hot water during your outdoor adventures.
The exterior also boasts an outside kitchen setup with a grill and sprayer hose, perfect for outdoor cooking and clean-up. With the added convenience of slam latches on the baggage compartments, accessing your gear has never been easier.
---
---
19SSLE Layout: Compact Yet Efficient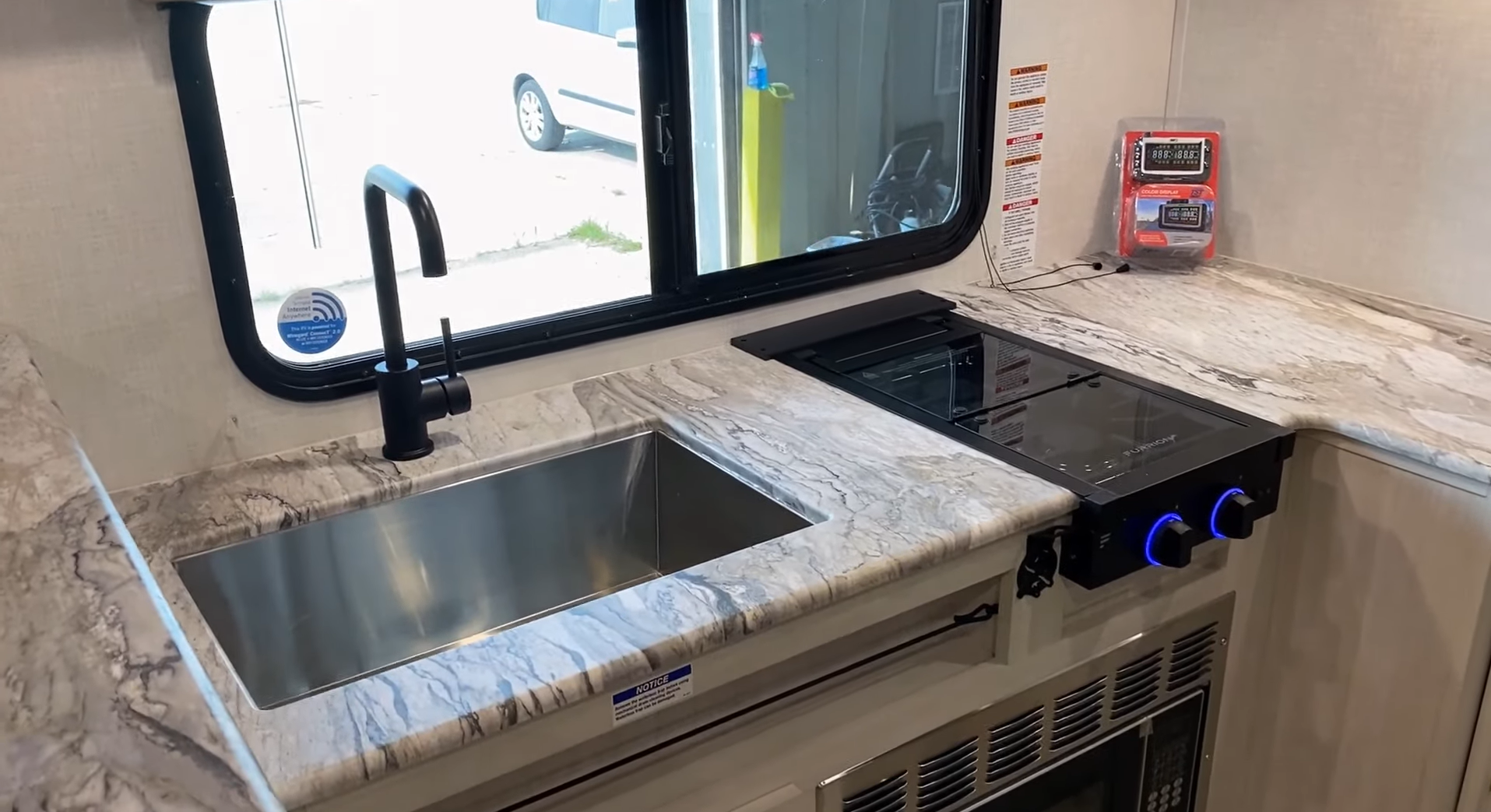 The layout of the 19SSLE focuses on efficient design. Though a small camper, the RV makes impressive use of the available space.
In the kitchen, the 19SSLE manages to fit essentials while still providing plenty of counter space and a large sink in front of an overlook window to enjoy the scenery. Further, the elevated breakfast bar serves as both a dining area and extra storage capability.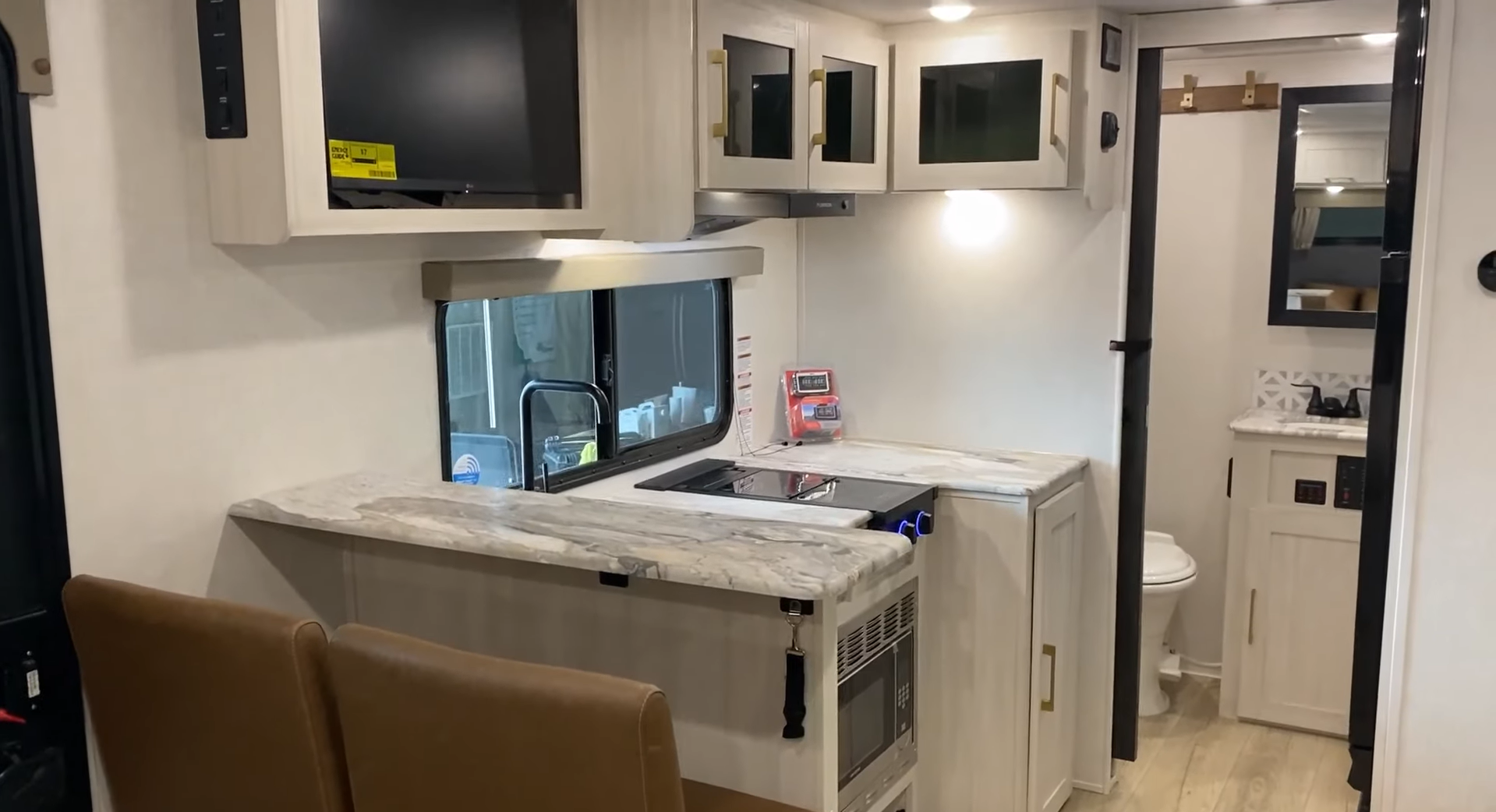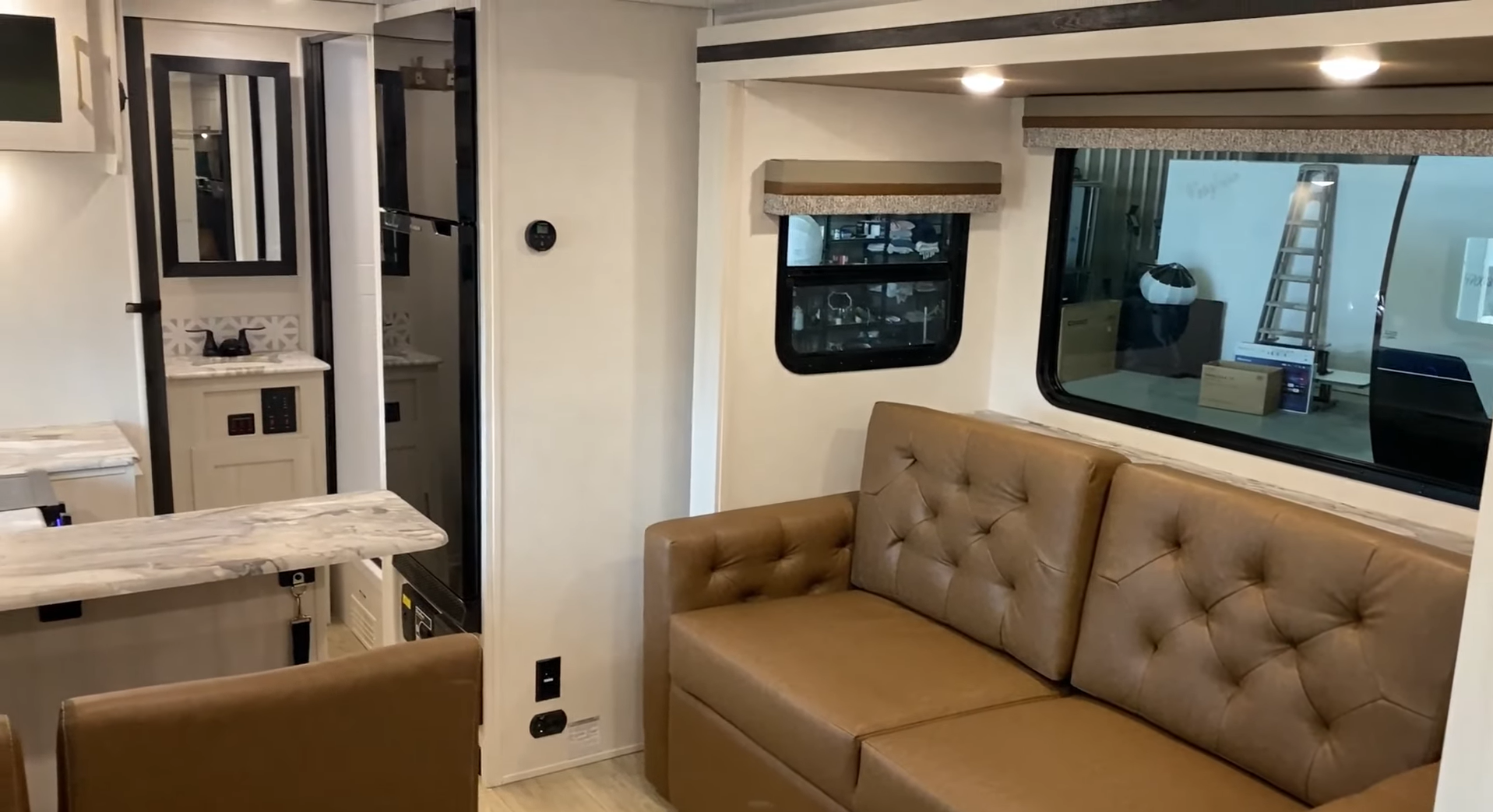 The inclusion of household and USB outlets in various locations, including the bedside stands, ensures you stay connected and powered up while on the road.
One additional standout feature is the carpet-free and ventless floor, making for easy cleaning and maintenance. The central vacuum system adds convenience by keeping your living area tidy. However, it's worth noting that the bathroom layout, while functional, may feel a bit cramped to some, especially those of larger stature.
Potential Drawbacks: Addressing Limitations
While the Surveyor 19SSLE offers many advantages, it's essential to be aware of its potential drawbacks in order to determine if it is the right choice for you.
One limitation is its cargo-carrying capacity of 697lbs, which may be insufficient for travelers with extensive gear or equipment. Anyone looking to carry a larger load does have the option of upgrading the axle, boosting carrying capacity significantly.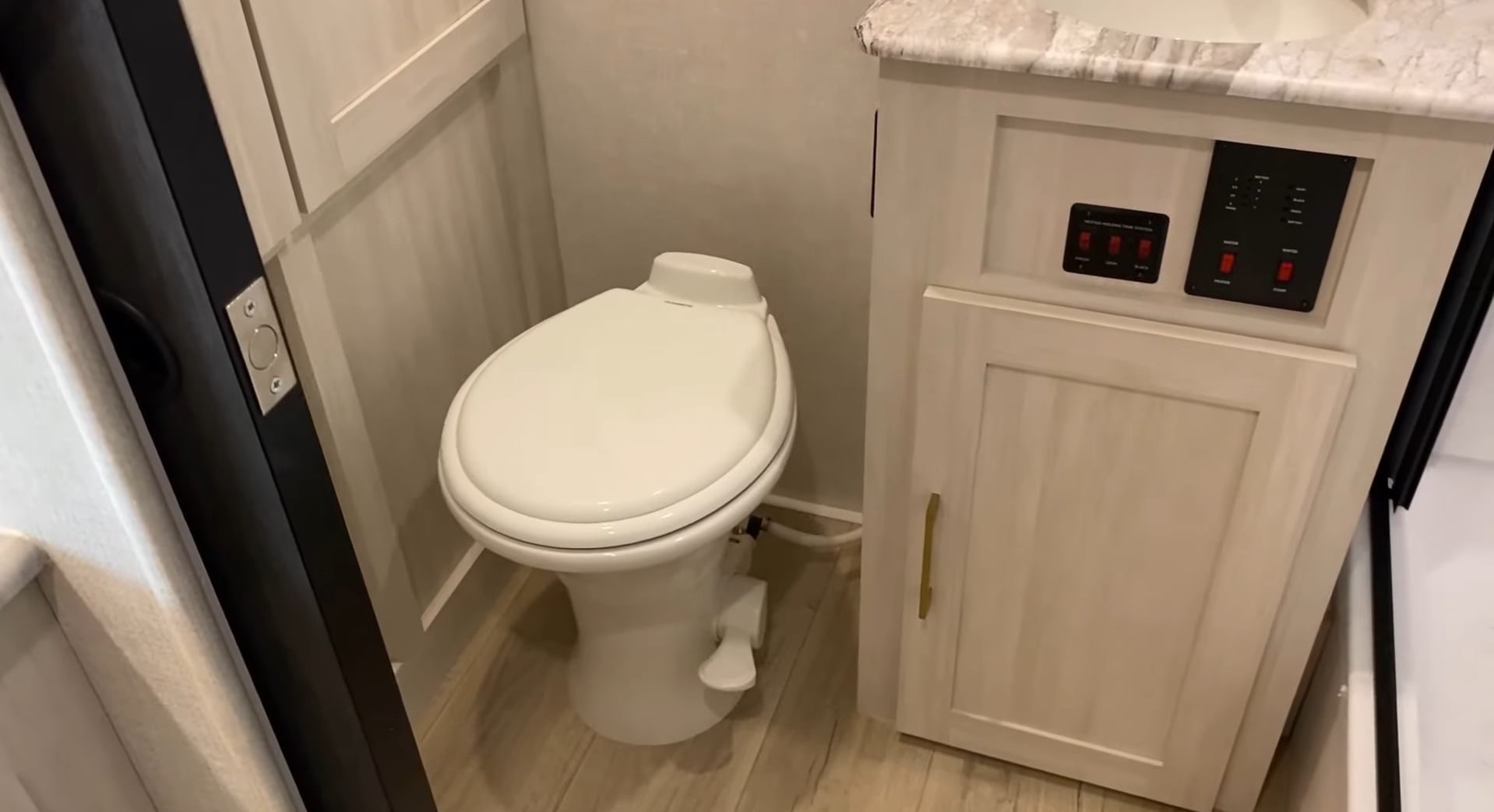 The bathroom space may also be sparse for larger individuals, with the shower ceiling just a bit taller than 6′ and a relatively tight space for the toilet. People of smaller stature are unlikely to have problems with the available space.
Additionally, the compact layout may prove too small for certain individuals and party sizes. While this camper is ideal for solo or couples camping, you may find yourself cramped unfolding the tri-fold sofa for additional guests.
Surveyor RV Series Comparison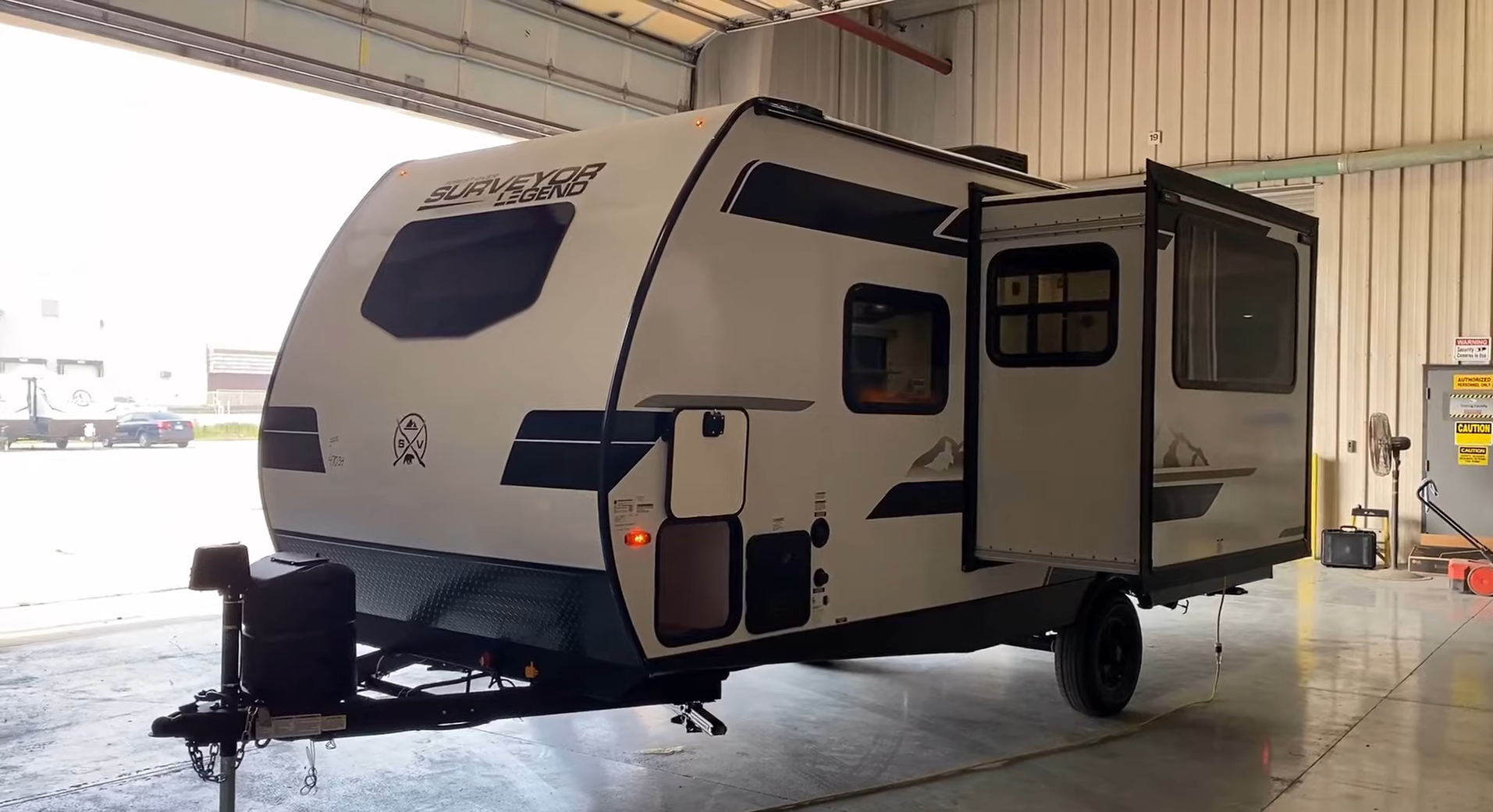 The Surveyor RV series has a rich history of delivering quality and innovation to the RV market. When comparing the 19SSLE to its predecessors in the series, several notable improvements stand out.
Firstly, the increase in solar capacity from 80 watts to 200 watts, combined with a 30-amp charge controller, reflects the series' commitment to embracing eco-friendly and energy-efficient solutions. This enhancement caters to campers who appreciate off-grid capabilities and reduced reliance on shore power.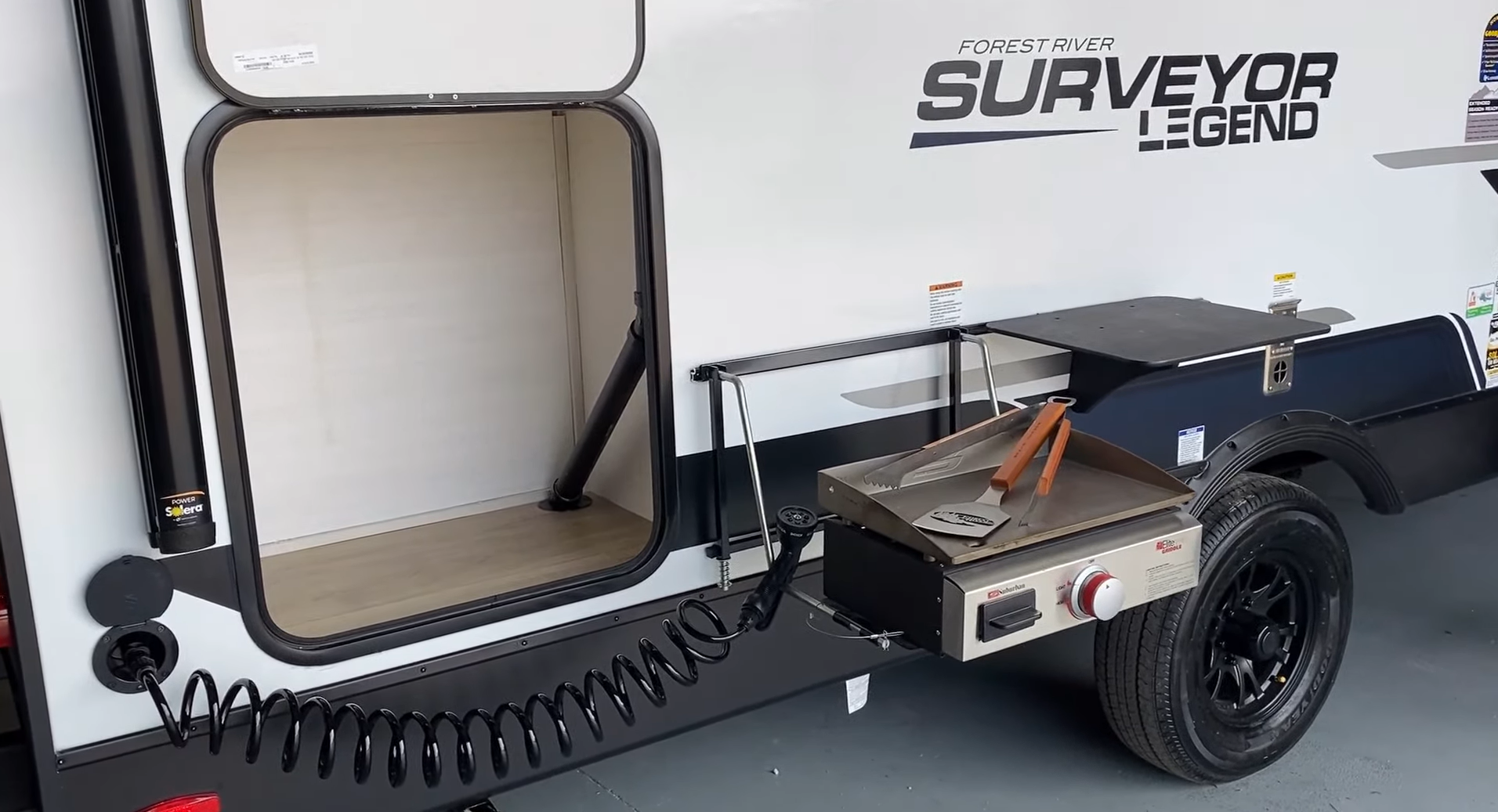 Moreover, the shift to Goodyear tires is a significant upgrade in terms of safety and durability, addressing concerns about tire quality in previous models. Improving the overall RVing experience by enhancing both on-road safety and long-term reliability.
The Surveyor RV series continues to evolve and adapt to the needs and preferences of RV enthusiasts. The improvements of the 19SSLE make it an enticing option for those seeking a compact RV with a host of modern features.
If you want to get a Forest River Surveyor 19SSLE for yourself, Bish's RV is here to help. To upgrade your next solo or couple's camping trip, you can pre-order the Forest River 2024 Surveyor Legend 19SSLE today by clicking the button below!