July 23rd, 2023 | 2 min. read
By Jackson Nuttall
The Forest River Cherokee RV presents the 2023 Wolf Pup 14CC travel trailer, a compact and innovative unit that breaks the mold.
Join us as we explore its unique features, functionality, and value, and discover why this camper is worth considering for your camping adventures.
Table of Contents – Quick Links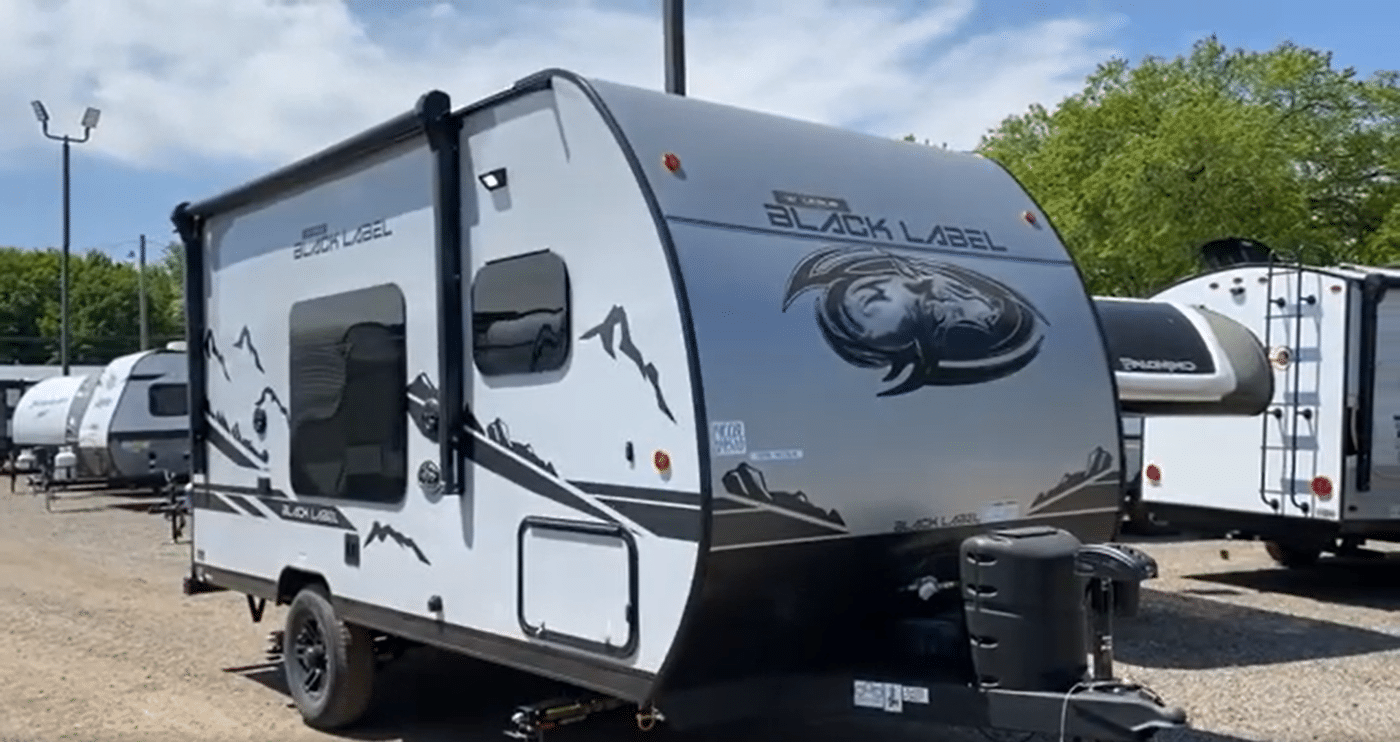 Towing Capability
If you're seeking a camper that combines the convenience of a truck camper layout with the towing capacity of a travel trailer, the 2023 Wolf Pup 14CC is here to impress.
Instead of the traditional gooseneck bed design, this unit offers an all-in-one flight deck that optimizes space and functionality.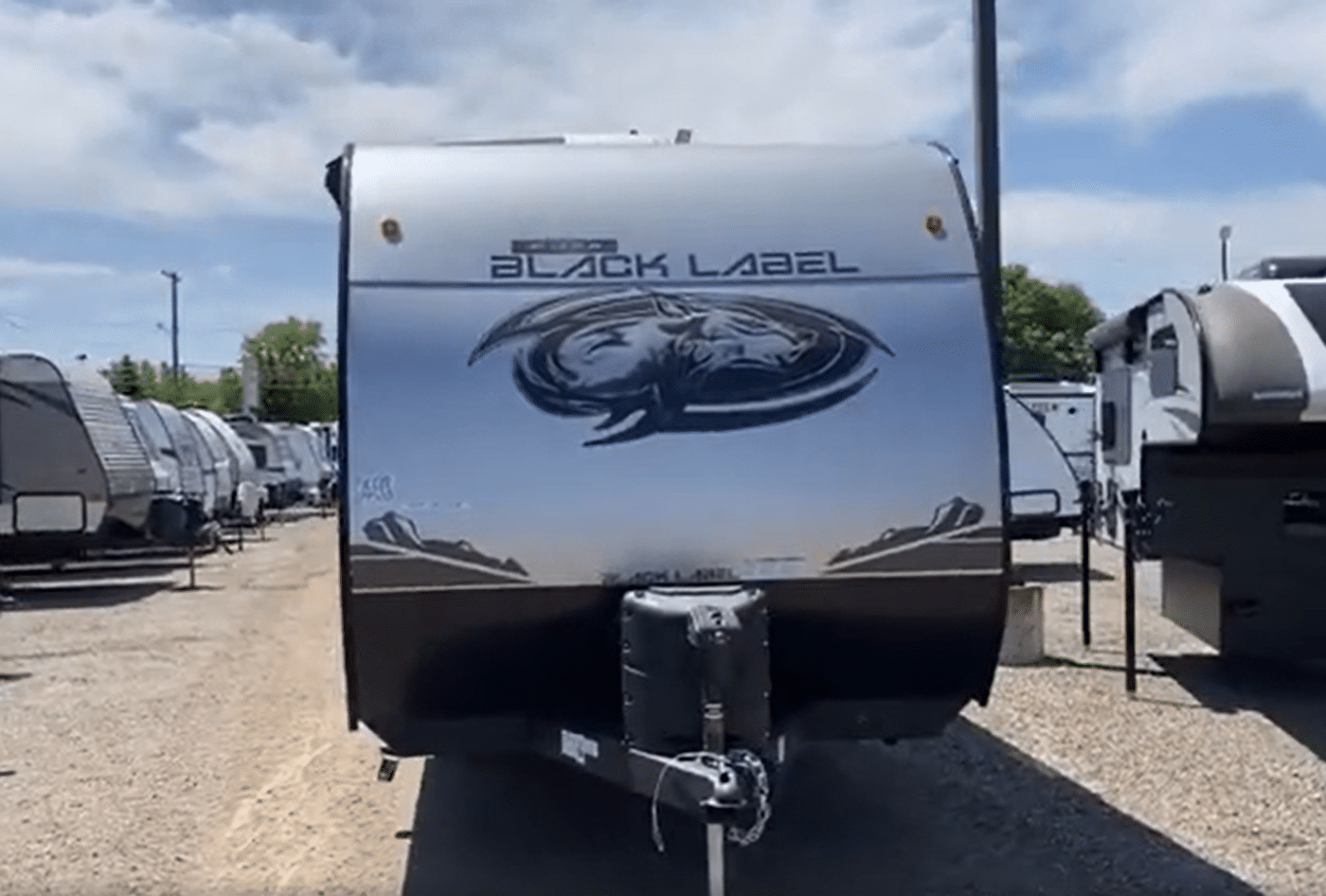 With a manageable hitch weight and a 5,000-pound GVWR, this camper can be easily towed by a solid tow package SUV or midsize pickup, making it a great option for a variety of vehicles.
Features and Affordability
Despite its compact size, the Wolf Pup 14CC doesn't compromise on features. Pound for pound, this camper offers more space and amenities compared to similarly sized truck campers. Its affordability is surprising, considering the value it delivers.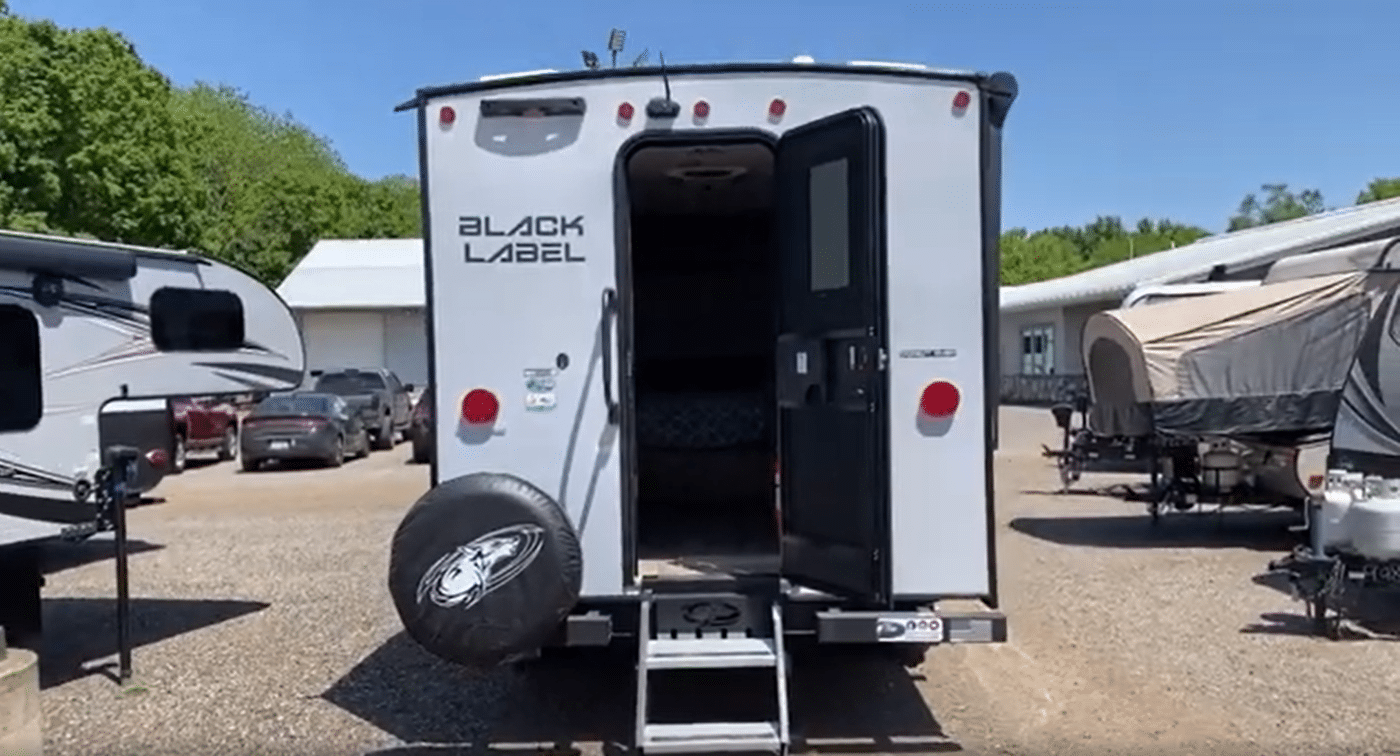 While a truck camper typically comes with a higher price tag, this travel trailer provides excellent bang for your buck.
Whether you're looking for a small camper for weekend getaways or run-around camping trips, the Wolf Pup 14CC is an impressive choice.
Living Space
Carpetless/Ventless Flooring
Natural Light
Comfortable Seating and Dining
Inside the Wolf Pup 14CC, you'll find clever design elements that maximize space and enhance functionality. The carpetless ventless flooring is not only pet-friendly but also easy to maintain.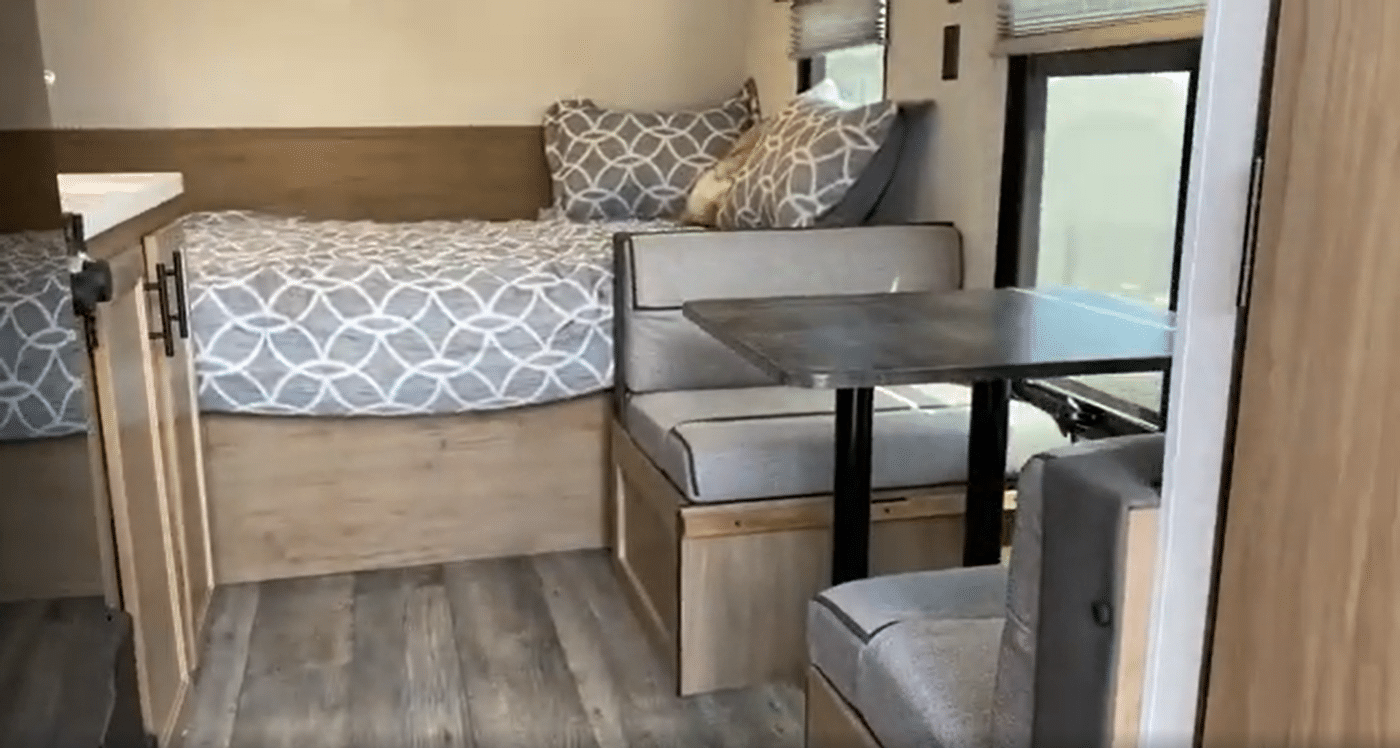 The large window overlooking the dinette area floods the interior with natural light, creating an inviting atmosphere. Although there isn't a sofa option, the dinette offers a comfortable seating and dining area.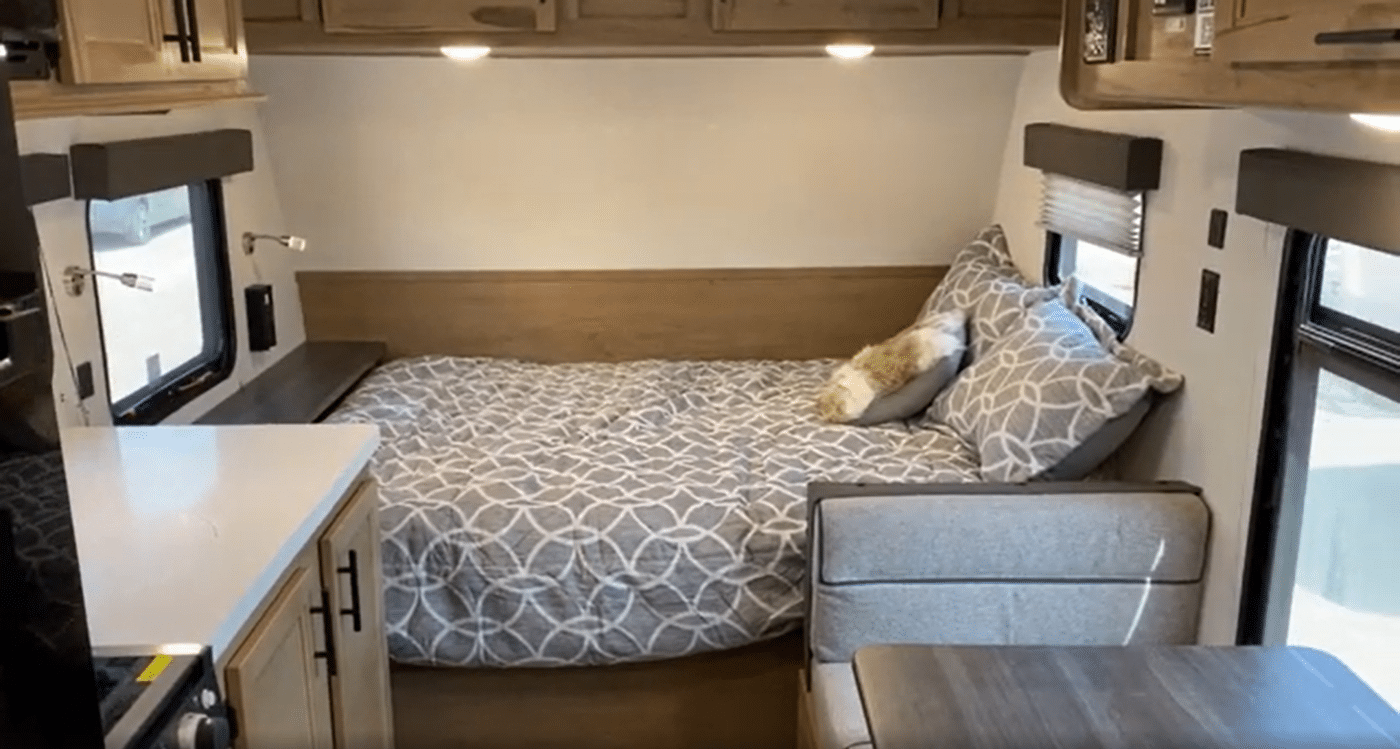 Black Label Edition: Premium Upgrades
The Black Label Edition of the Wolf Pup 14CC adds some luxurious touches and extra features to enhance your camping experience.
With upgraded bedding, solid surface counters, and the inclusion of two XL fume-fighting Farm fans, this edition delivers a more refined aesthetic and additional convenience.
The USB plugs and household outlet, along with the localized inverter, cater to your charging and power needs while on the road.
Kitchen and Bathroom Highlights
Surface Counters
Split Sink Cover
Overhead Storage Cabinet
Split Bathroom
Large Shower Headroom
The Wolf Pup 14CC features a functional kitchen with solid surface counters, a split sink cover, and an overhead cabinet for storage. Although it lacks drawers, you can easily organize utensils with an organizer.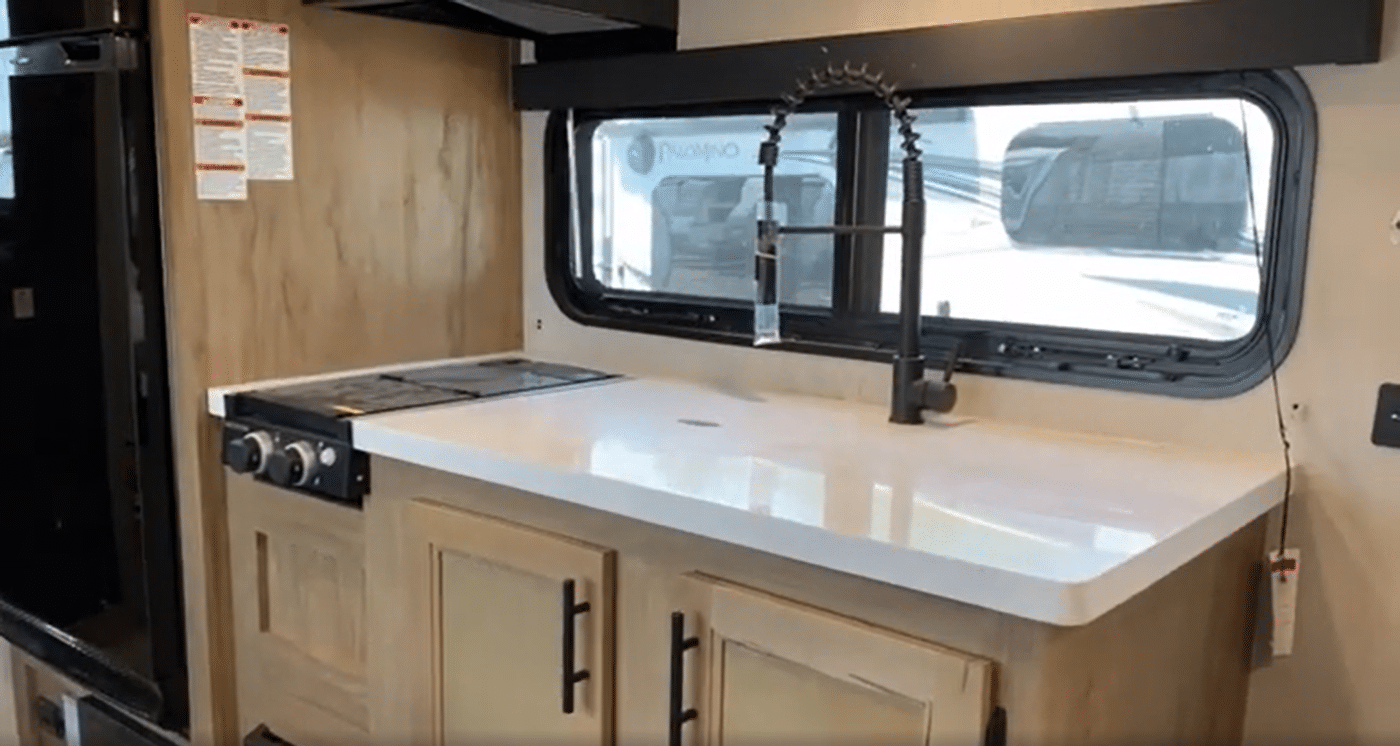 The split bathroom design might be polarizing, but it offers the advantage of separate shower and toilet spaces, allowing multiple occupants to utilize the camper simultaneously.
The shower, equipped with a larger vent fan in the Black Label Edition, provides more headroom for taller individuals.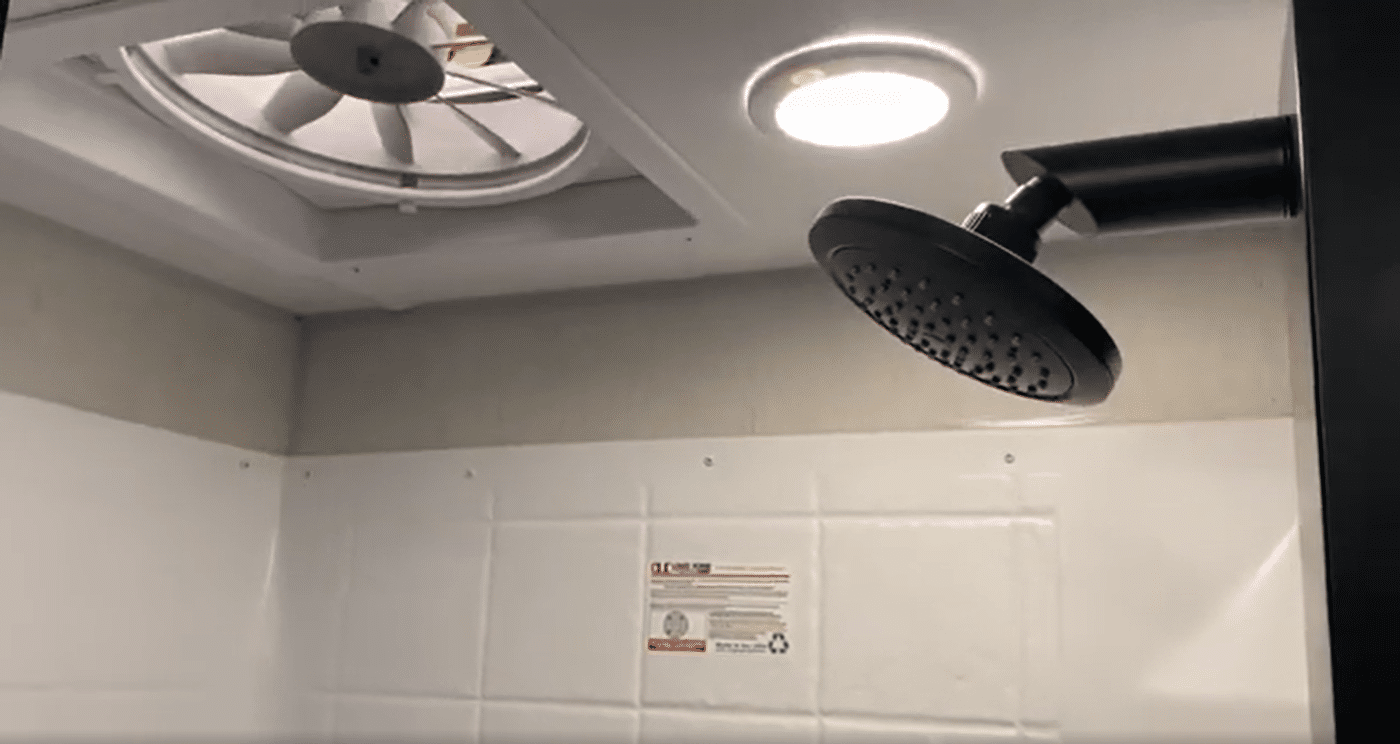 Conclusion
The 2023 Wolf Pup 14CC Travel Trailer by Forest River Cherokee RV is a game-changer in the world of compact campers.
Its unique towable truck camper layout, impressive features, and affordable price make it an attractive option for camping enthusiasts. Whether you opt for the standard series or the luxurious Black Label Edition, this camper offers a comfortable and versatile camping experience.
Visit Bishs RV or check the links for more information, pricing, and availability. Happy camping!
Get the RV Nerd Preferred Price
While Bish's RV might not be the "cheapest" RV dealer, we do take pride in offering high-quality campers at some of the country's lowest prices.
Wolf Pup 14CC: Starting as low as
(Click "Get Lowest Price" button to lock in discount)
*Why do RV costs vary? Get the facts here now!