By Koy Blanchard
Introduction
Welcome to your monthly RV industry update from Josh the RV Nerd! In this update, we'll dive into the state of the RV industry, exploring the intriguing disconnect between what consumers say they want and what they're actually buying. Additionally, we'll address some uncomfortable but essential topics, such as the state of RV service and the time it takes for manufacturers to build and deliver RV orders.
---
Table of Contents – Quick Links
New RV Market
Let's begin by examining the state of new RV production for manufacturers. It seems that compared to last year, the industry is facing a significant decline. The numbers appear alarming, and it might seem like manufacturers are struggling to keep their businesses afloat. However, a closer look reveals a more nuanced picture. The chart below shows a more stable and less extraordinary trajectory, almost as if the industry is cruising along on autopilot.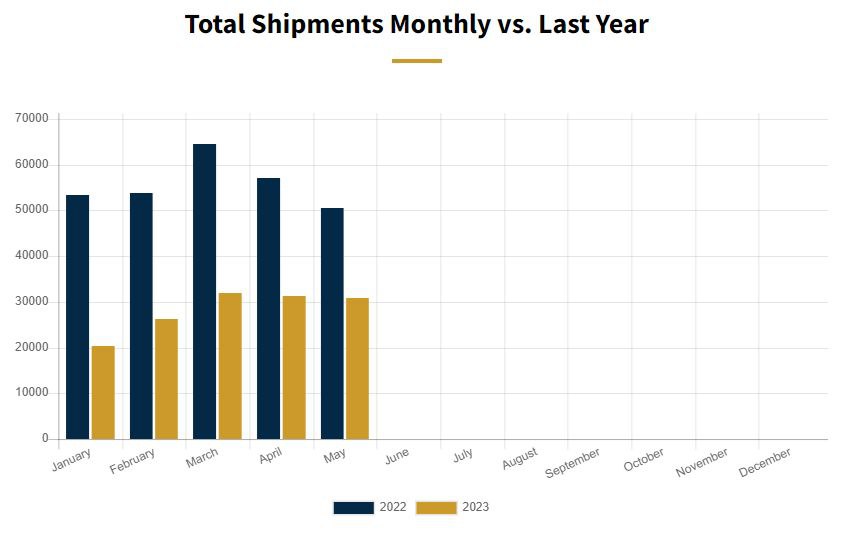 At this point in the year, approximately 50% fewer RVs have been built and shipped compared to last year, representing around 140,000 units shipped year to date. Interestingly, what's being built doesn't necessarily align with what's being sold, and we'll explore this discrepancy further.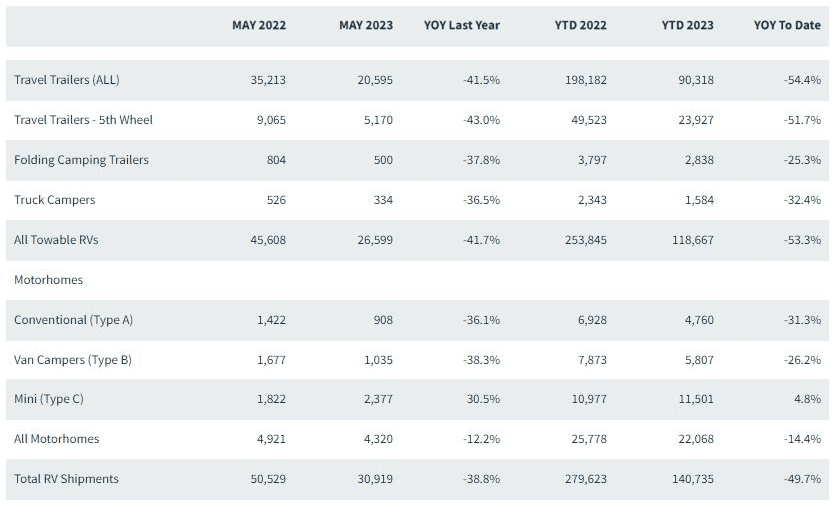 Currently, the industry is approaching a model year change, which differs from the last two years when the focus was on getting any available RV onto dealership lots due to high demand. Presently, dealer lots have returned to more traditional stocking levels, indicating a normalization of market conditions. Although it might appear that lots are packed with inventory, in reality, they have less stock than they did four years ago at this time.
The reason for the measured production trend this year is that many dealerships are gradually reducing excess inventory accumulated during the unique market situations caused by COVID-19. At one point, dealerships signed up with various brands to secure any available trailers, creating what was often referred to as "COVID convenient inventory." Now, they are recalibrating their inventory back to a core critical lineup, which consists of the most popular and essential models for daily sales. As a result, while overall production might be down, there's a steady flow of popular models being replaced and delivered to maintain strong business relationships with manufacturers.
Shipments vs. Sales
Despite the initial surprise, RV dealerships are not on the verge of collapse as some might assume. In fact, sales have only seen a modest 21% decline this year compared to the previous year, even though there were approximately 50% fewer RVs built.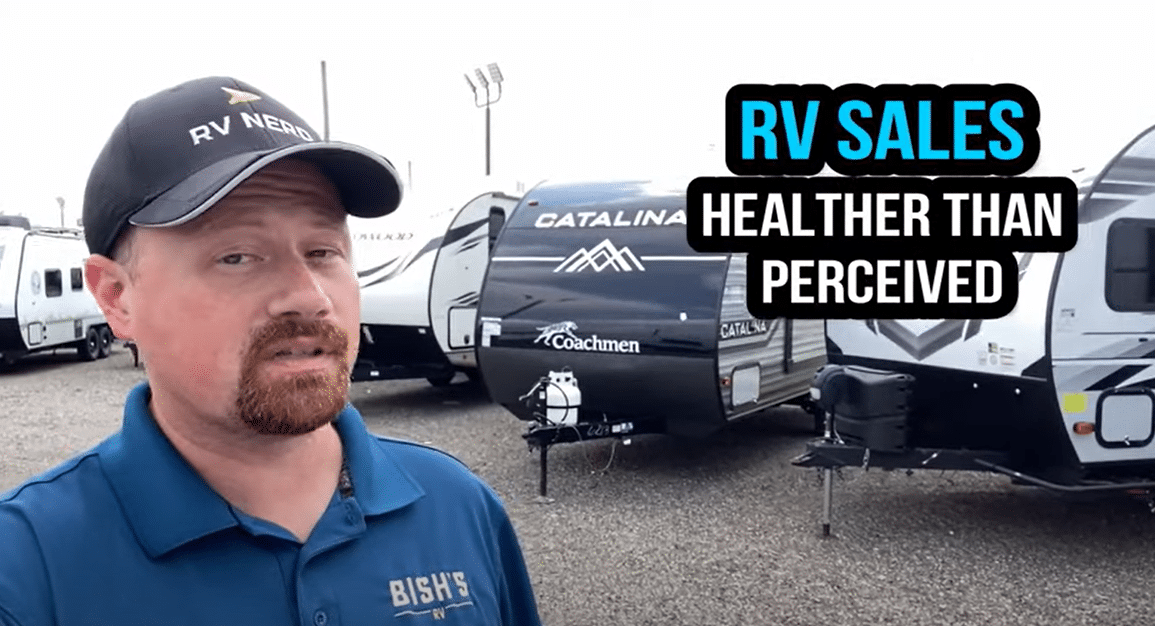 This can be attributed to dealerships gradually selling off and reducing their excess inventory, creating a more balanced and stable inventory situation. Instead of simply accepting whatever was available, dealerships are now focusing on carrying their core inventory and replenishing their stock with the models they genuinely want to offer customers. As a result, the industry is transitioning from an extraordinary spike in production to a more even-keeled approach.
Looking ahead, there are predictions of an increase in production levels over the next few months, especially as the 2024 model change approaches. Smart dealerships are actively managing their inventory during the summer, allowing their stock to dwindle to prepare for the model change updates. As manufacturers typically offer aggressive incentive packages during the fall, dealerships eagerly await these offerings, which will enable them to restock their lots with new models and make way for exciting sales opportunities.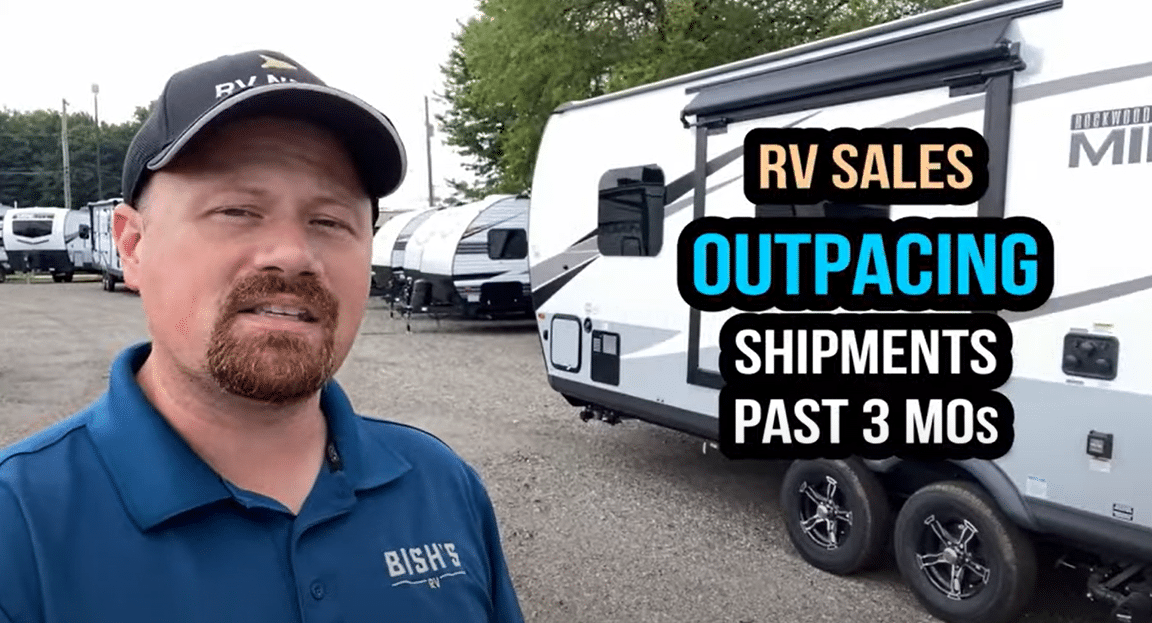 With this expected return to normalcy, the RV industry is poised for a promising period ahead. Dealerships will soon be equipped with fresh, updated inventory, providing customers with a diverse selection of RVs to choose from. As the market stabilizes and consumers adapt to the post-COVID landscape, the RV industry is set to continue thriving.
Who's Bigger?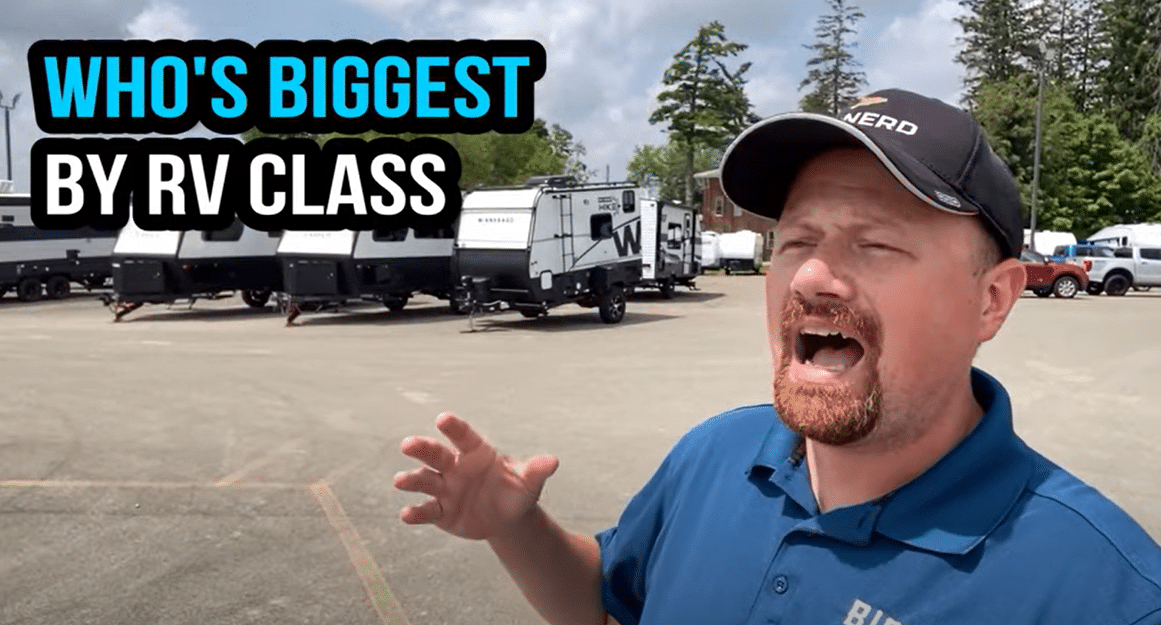 In this section, we'll analyze the top manufacturers in the American RV market, broken down by various segments. To provide unbiased and accurate insights, the statistics used here are from an independent third party called Statistical Surveys, a reliable source that specializes in breaking down RV industry numbers.
Travel Trailers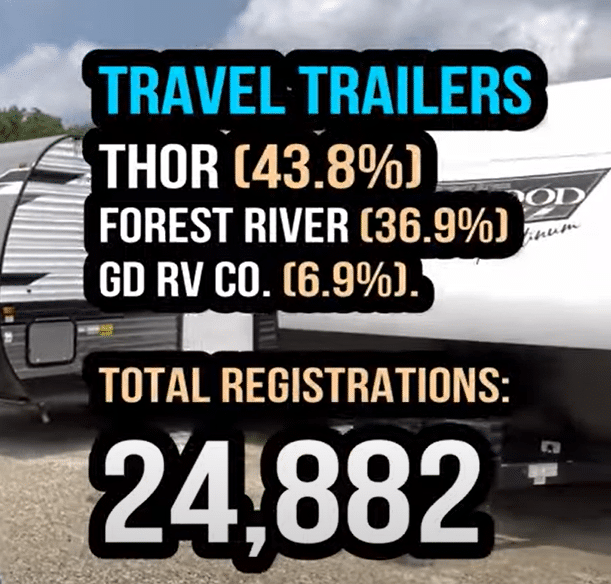 Starting with the travel trailer market, Thor and Forest River emerge as the dominant players. Thor holds the largest percentage of market share, with Forest River following closely behind. However, it's intriguing to note that Grand Design, despite being a subsidiary of Winnebago, is reported separately and secures the third spot in the towable market. Grand Design's strong presence reflects its popularity and market demand, with models like Reflection, Imagine, and Transcend making significant contributions. Transcend, in particular, has surpassed some top-selling Keystone models and continues to climb the charts with its innovative designs.
Fifth Wheels
Moving to the fifth-wheel segment, Thor remains a clear leader with a noticeable margin ahead of Forest River and Grand Design. Brands like Jayco and Keystone, known for their strong histories in fifth-wheels, contribute to Thor's dominant position in this category.
Camping Trailers (Pop-Ups)
In the camping trailer segment, Forest River stands out as the undeniable leader, with brands like Rockwood, Flagstaff, and Coachmen making notable contributions. Forest River's dominance is evident as it produces the majority of camping trailers available in the market.
Motorized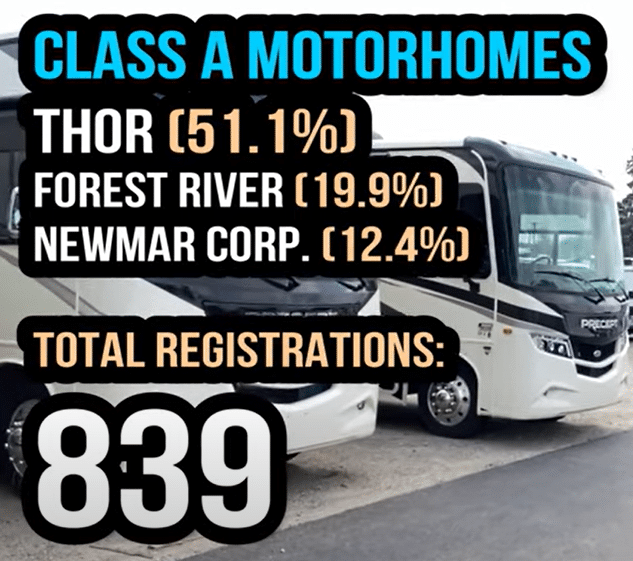 Shifting to motorized RVs, Thor and Forest River continue their prominence. The overall trend remains consistent, with Thor leading, followed by Forest River in most motorized categories. However, the Class A market has Newmar creeping into the conversation, leveraging their specialization in this particular segment.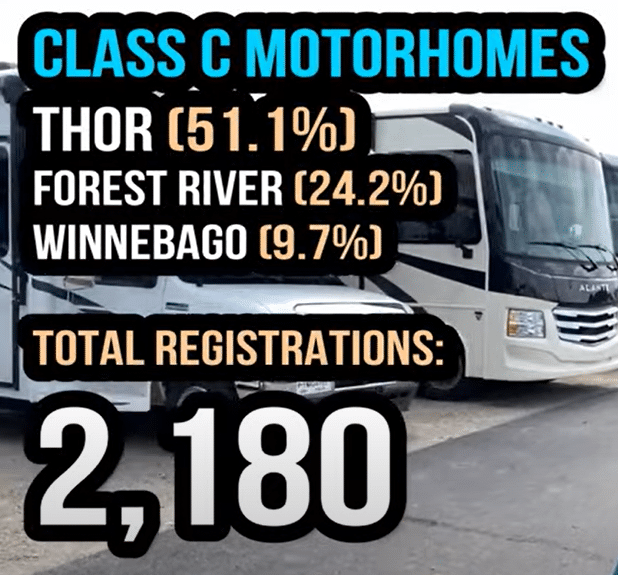 The Class C market is a closer race between Thor and Forest River, with Winnebago also making a significant impact.
In the Class B market, Thor and Winnebago emerge as the top contenders, nearly neck and neck in market share. Additionally, Rev Group, known for its Class B vans.
Market Makeup
When visiting different dealerships, it's common to notice varying inventory displays, with some places prominently showcasing fifth wheels and others focusing on motorhomes. This difference can be attributed to the fact that fifth wheels, being a lower volume segment compared to travel trailers, might require more attention and assistance to attract consumers and make sales. Travel trailers, being higher in volume, tend to have a more straightforward sales process and often sell themselves due to their popularity and broader appeal.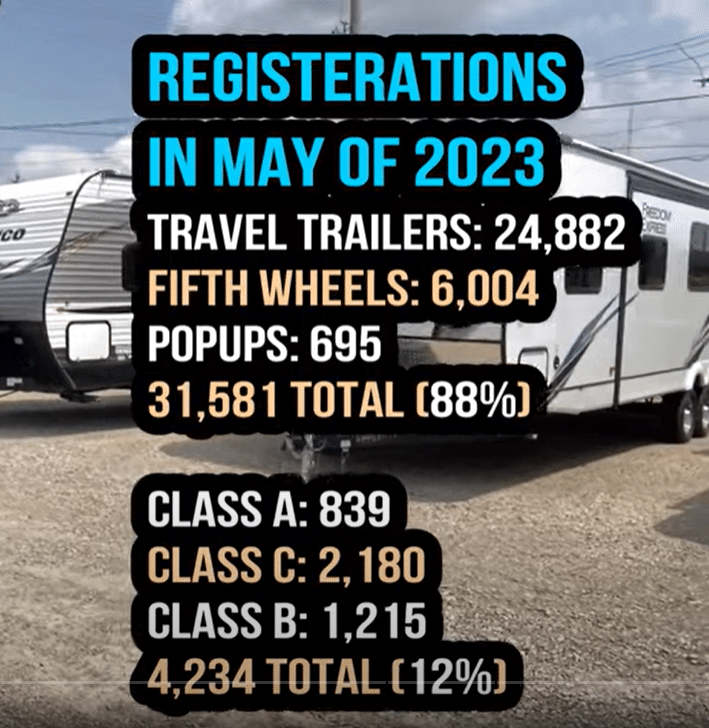 However, if we delve into the numbers, it becomes apparent that there is a significant drop in sales volume from travel trailers to fifth wheels, and an even more substantial decline when comparing motorhomes to towables. It might surprise many people to learn that the number of fifth wheels alone often surpasses the total combined sales of all motorized RVs. Travel trailers, fifth wheels, and pop-ups collectively dominate the market, outshining the sales figures of motorized RVs by a considerable margin.
Order Lead Time
If you're considering ordering a new RV, you might be curious about the current lead times and how long it would take for your dream RV to arrive at the dealership. Thankfully, the RV industry is experiencing positive changes in this aspect. The time frames for custom RV orders have significantly improved compared to the previous years. The industry is returning to more traditional norms, making the process of ordering and receiving your RV much more convenient and efficient.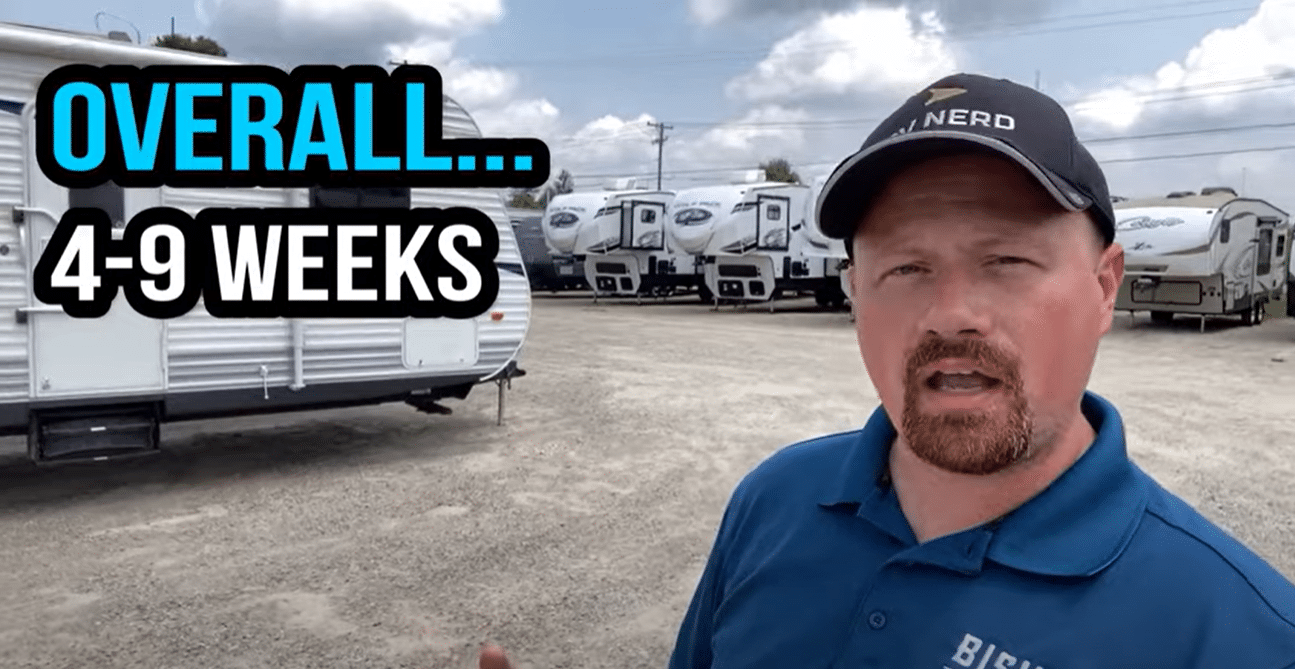 Depending on various factors, such as the manufacturer's production cycle, the brand's popularity, and their current production schedule, lead times can vary slightly. However, speaking with several manufacturers, the average time frames for custom RV orders range from four to six weeks. Some more popular brands might take around six to eight weeks, which is still quite reasonable and follows a traditional timeframe. The longest lead time we've heard from any manufacturer is about nine weeks, but this is an exception rather than the norm.
Used RV Market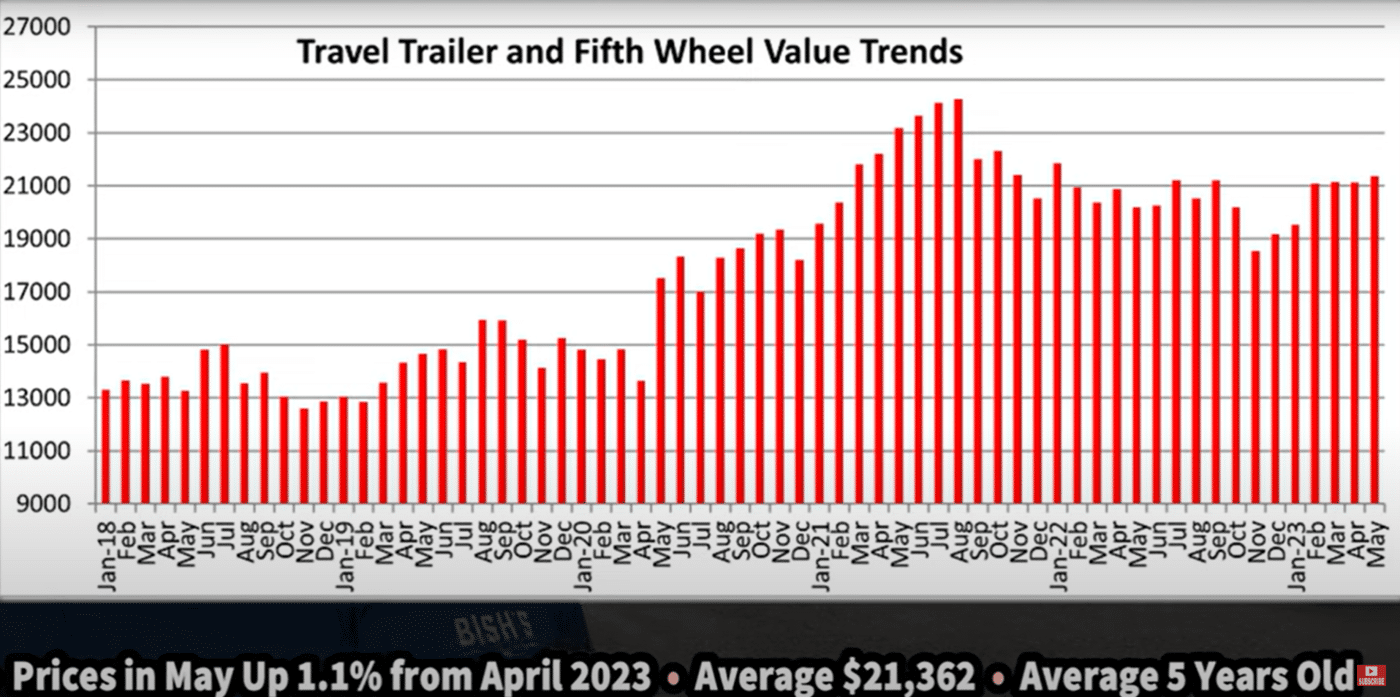 In the used RV market, there has been a significant decrease in wholesale auction volume. This data represents RVs that are available at wholesale auctions for dealers to bid on and purchase. The overall numerical value of towables decreased, but interestingly, towable values remained relatively consistent, with a slight increase of about one percent. This stability in the used towable market seems to be in line with the stabilization seen in the new RV market. It's essential to understand that the price and value of used RVs are closely related to the health and status of the new RV market. When the new RV market is thriving, the value of used RVs tends to increase, and vice versa.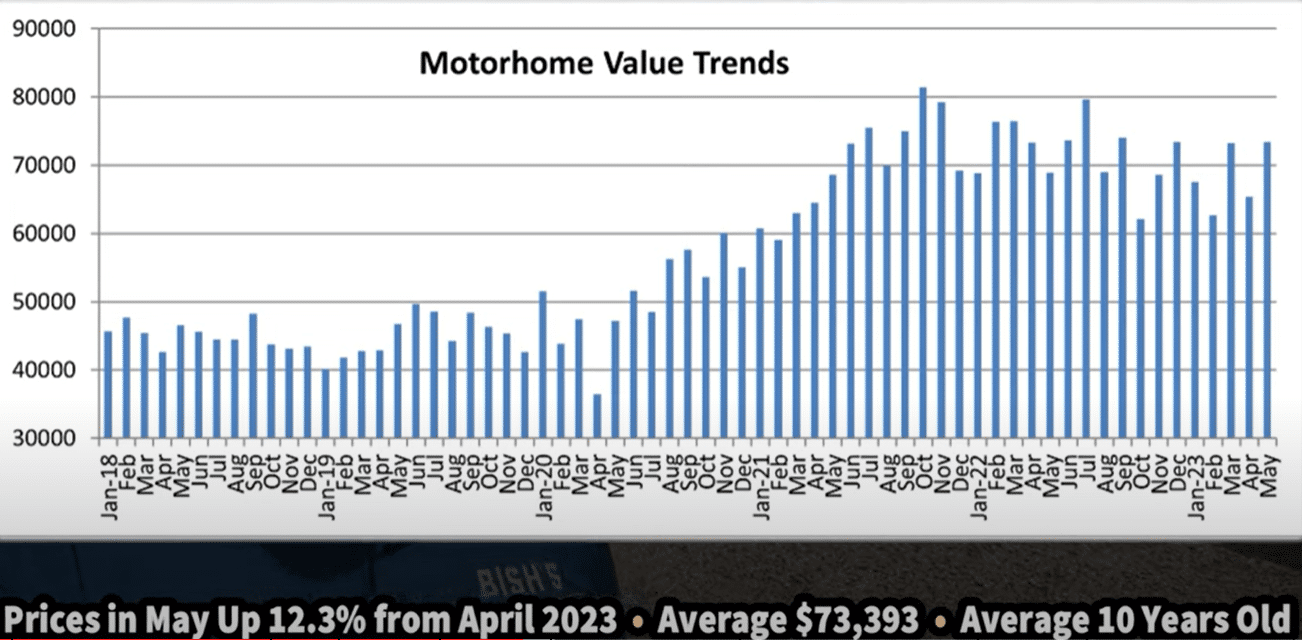 However, the motorized segment in the used RV market presents a different scenario. Those who have been following the industry updates might have noticed the unpredictable fluctuations in motorized values. Motorized RV values seem to have a unique pattern of shooting up one month and dropping down the next, fluctuating between $60,000 to $70,000 in wholesale auction value on a monthly basis. This erratic behavior makes it challenging to predict and analyze the motorized market's movements compared to the overall RV market.
2024's Incoming
The RV industry is about to witness one of the most significant shake-ups and model changes in recent years. For the past couple of years, manufacturers were overwhelmed with meeting the demand for existing models and lacked the capacity to introduce many updates or changes. However, with things finally stabilizing, the industry is gearing up for a wave of exciting updates. The upcoming 2024 models will likely see a surge in new floor plans, updated exteriors, and fresh interior designs. This influx of new and improved RVs is expected to be one of the most extensive in the last six years.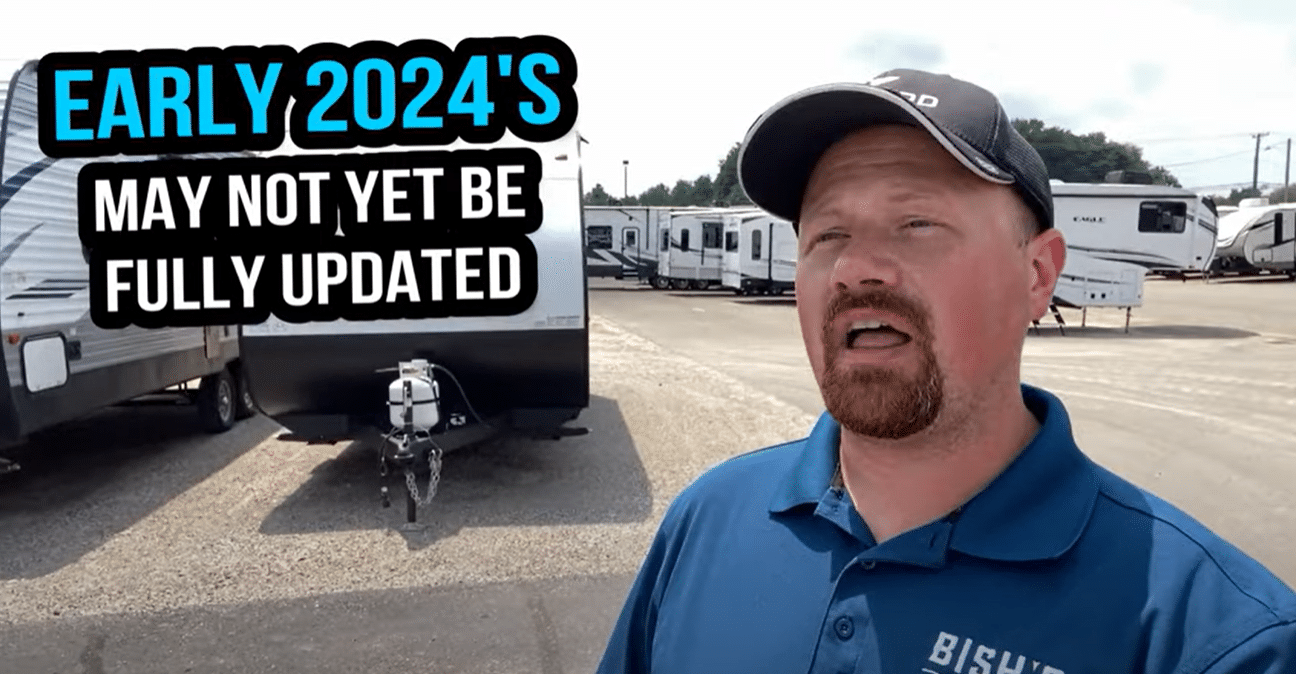 However, as with any major updates, there are some essential factors to consider when ordering a 2024 model. Typically, manufacturers have multiple ideas for improvements, but not all of them may be immediately executed. Therefore, the first wave of 2024 RVs might not feature all the updates initially. As time goes on, manufacturers will continue to enhance their products, and by the end of September to December, the complete 2024 lineup should be available.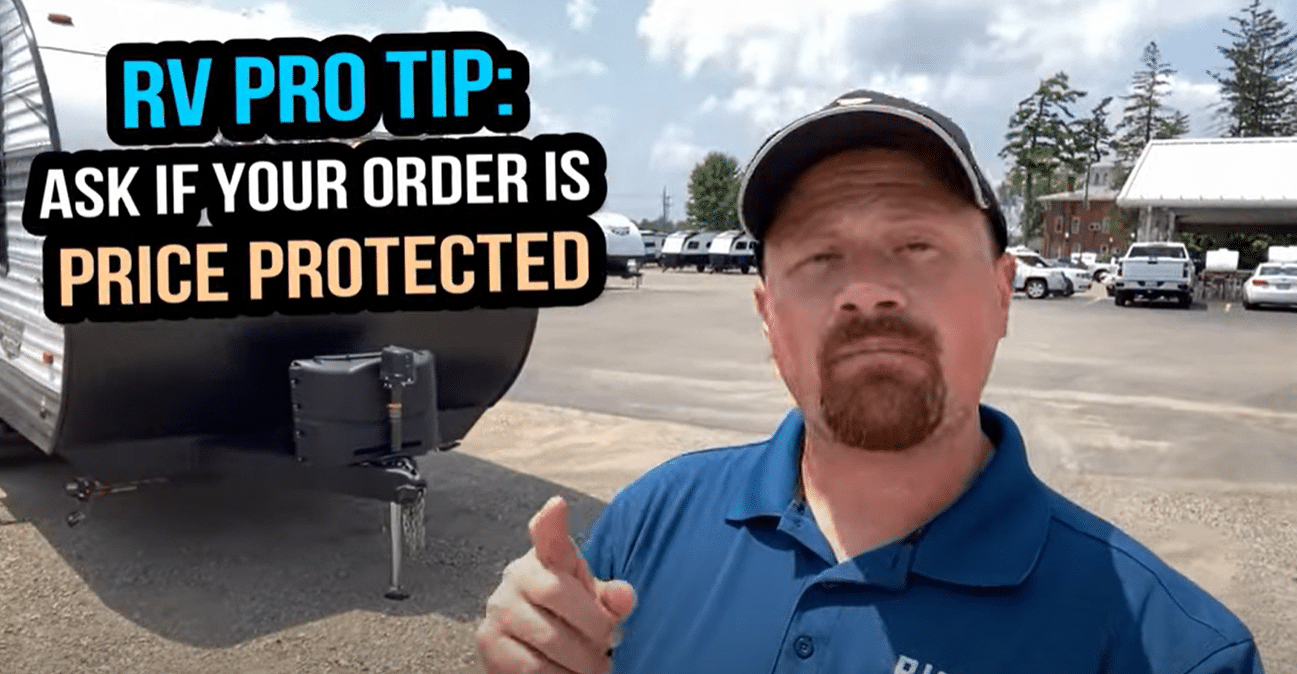 For prospective buyers placing orders during this transition period, it's crucial to inquire about price protection from the dealership. With manufacturers continually updating their invoices due to new features and equipment, the cost of the RV may change during the ordering process. Some manufacturers, like Alliance and Brinkley, offer price protection, ensuring that customers receive all the new updates at the agreed-upon price, even if costs increase later on. However, this policy is not uniform across all brands and dealerships, making it vital for buyers to verify the price protection status before finalizing their orders.
RV Service
Now, let's address a less enjoyable but crucial topic – the state of RV service in the industry. There are some inherent flaws on the service side that need to be acknowledged. Through in-house research, we found the average fulfillment time for a warranty claim – the time it takes from dropping off the camper at the dealership to picking it back up after repairs. Unfortunately, while one might expect a warranty claim to take a day or two, or maybe a week, the reality is that the average fulfillment time from start to finish is around 80 days.
Delving deeper into the 80-day timeline, it was revealed that a substantial portion, approximately two-thirds to three-quarters, of this duration is spent waiting for manufacturer fulfillment. This period involves waiting for responses from the manufacturer's warranty agent, acquiring the necessary parts, and dealing with shipping errors (such as wrong or damaged parts). Such inefficiencies can cause considerable delays, frustrating both customers and dealerships.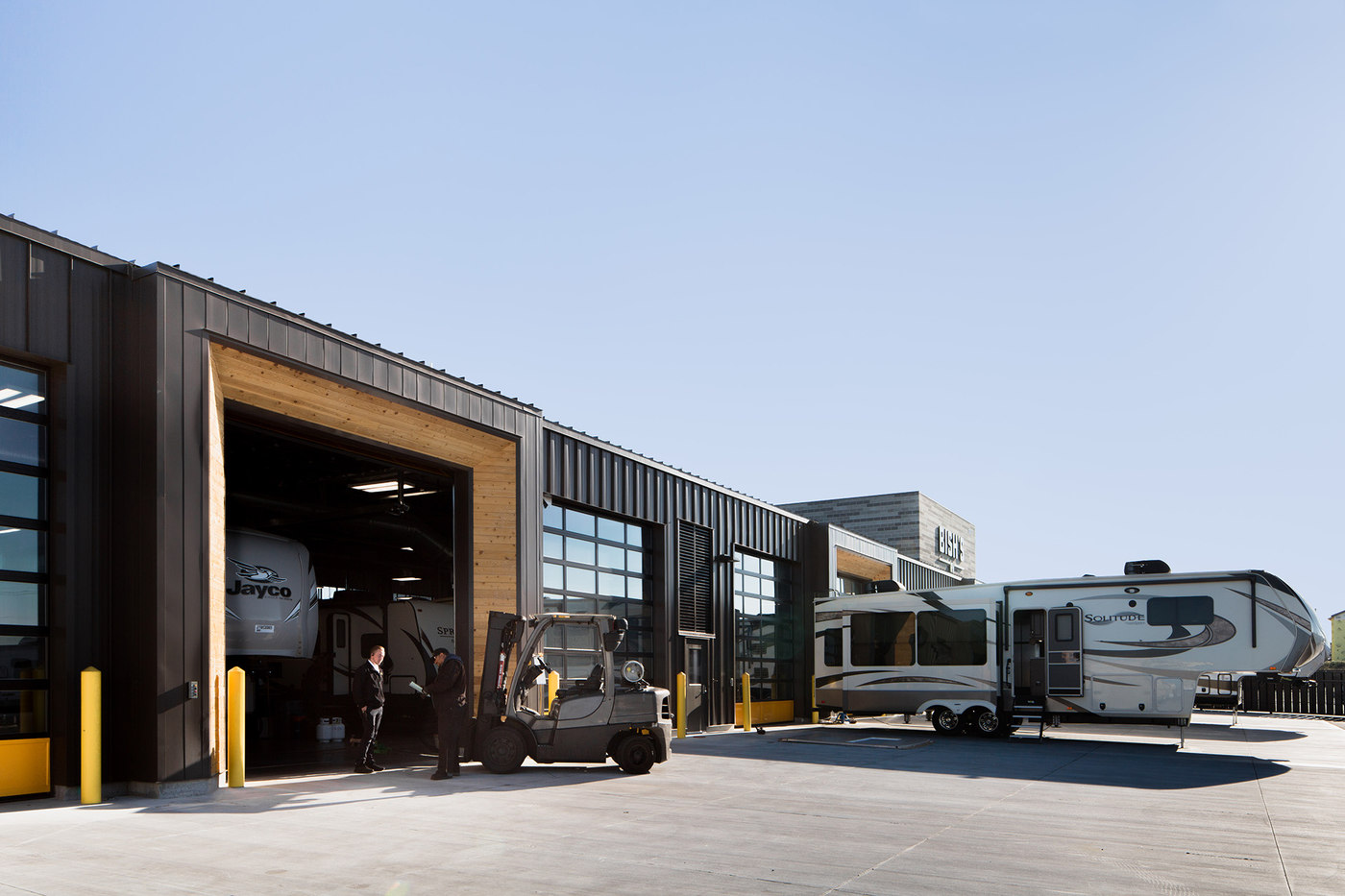 Despite the challenges in the service process, there is some positive news. Earlier this year, the average fulfillment time was around 120 days. While the current 80-day average is still far from ideal, it shows a trend of improvement. The slowed pace of RV manufacturing, compared to its peak, has likely contributed to this progress, allowing for more available parts and smoother operations.
A concerning observation in the RV industry is the greater emphasis on selling new RVs rather than prioritizing service for those already sold. This can result in delays for customers with warranty claims, as manufacturers may prioritize large orders from major dealerships over individual customer repairs. This unbalanced approach, though understandable from a business perspective, can be frustrating for customers who expect timely and efficient service for their purchased RVs.
Fuel Prices
Fuel prices have remained fairly consistent and steady throughout the year. While there have been a few minor blips around holidays, there haven't been any major spikes in fuel prices. Surprisingly, during the Fourth of July weekend, the average fuel price dropped a couple of cents, although it went back up afterward. However, it is worth noting that the demand for fuel has been slightly exceeding the supply during the summer, leading to a decrease in national available reserves. This situation may cause a gradual increase in fuel prices over the next few months.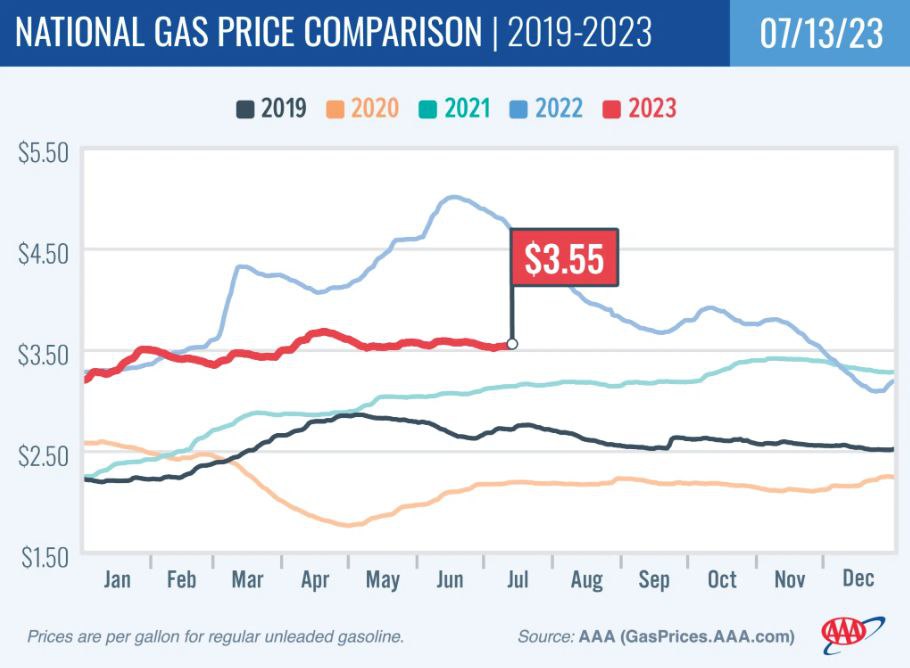 The regional fuel price differences are also evident in the data, with those in the Western states and specifically Illinois experiencing higher fuel prices compared to the national average. Conversely, the central part of the country, with a sparser population, generally has slightly lower average fuel prices. The eastern side of the country falls somewhere in the middle, except for the northeastern section, where prices tend to be higher. Looking back over the course of the year, the fuel prices have been relatively stable, not showing as significant fluctuations as anticipated.
Given the possibility of fuel prices creeping up in the coming months, will this affect fall and winter camping or travel plans? It's an important consideration for RV enthusiasts who need to factor fuel costs into their budget.
Problem Trend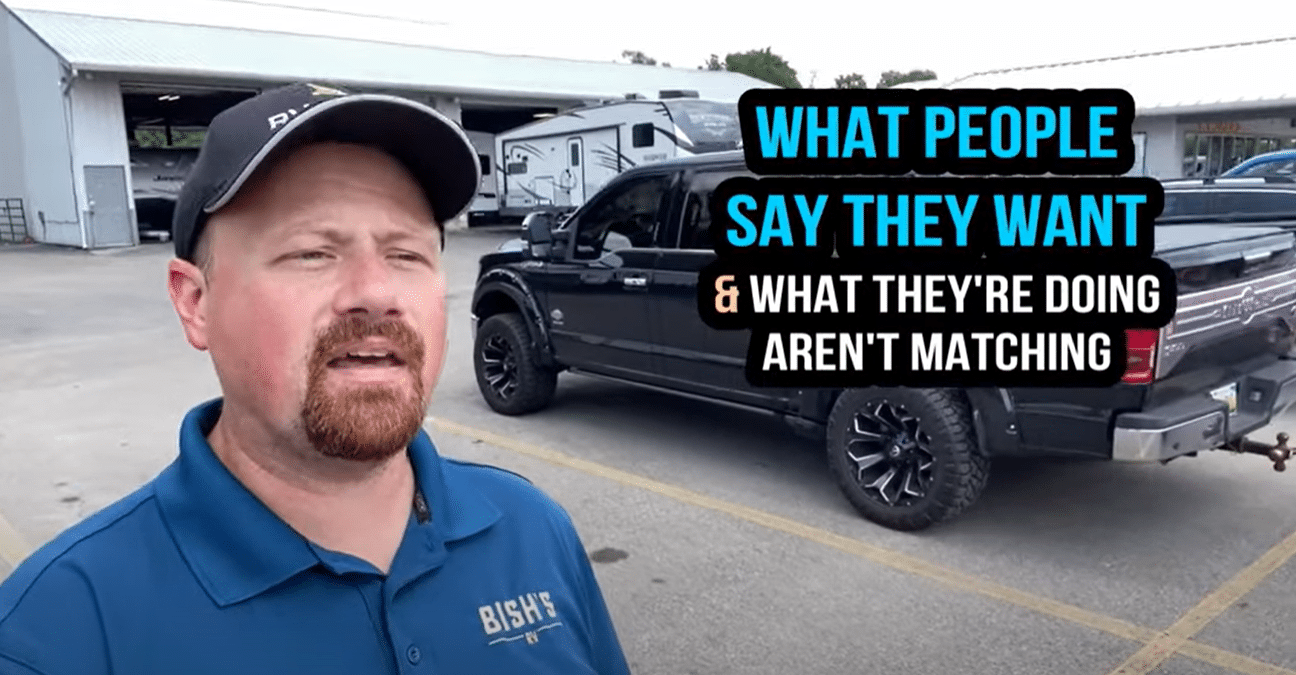 In the RV market, there seems to be a consensus among some consumers that RVs are not always built to the highest standards. However, it could be that this is a reflection of what consumers are willing to pay for rather than the best a manufacturer can do. Dealerships and manufacturers do not set the market; they merely respond to consumer demands and preferences. As long as the majority of consumers prioritize affordability over premium build quality, manufacturers will tend to focus on providing lower-cost options to meet market demand.
The RV industry faces a similar dilemma when it comes to choosing RVs with longer warranties. While longer warranties could provide added peace of mind, they also come with higher price tags, and consumers are often reluctant to pay more upfront for these extended warranties.
Ultimately, changing this climate would require a collective shift in consumer attitudes and willingness to invest more in higher-quality products.
Manufacturing News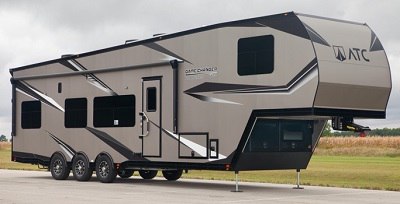 ATC, a manufacturer known for producing all-aluminum, virtually rot-proof RVs, has introduced an impressive 10-year structural warranty for certain segments of their Game Changer play series, a significant step compared to the standard industry warranties. What's even more surprising is that ATC is retroactively applying this warranty to all their existing 2023 and 2022 models, showcasing their confidence in the build quality and durability of their RVs.
Shifting gears, we commend Grand Design for their annual Christmas in July event, where they organize a toy drive for Toys for Tots, without asking for anything in return. It's a heartwarming gesture that showcases the manufacturer's commitment to giving back to the community and making a positive impact.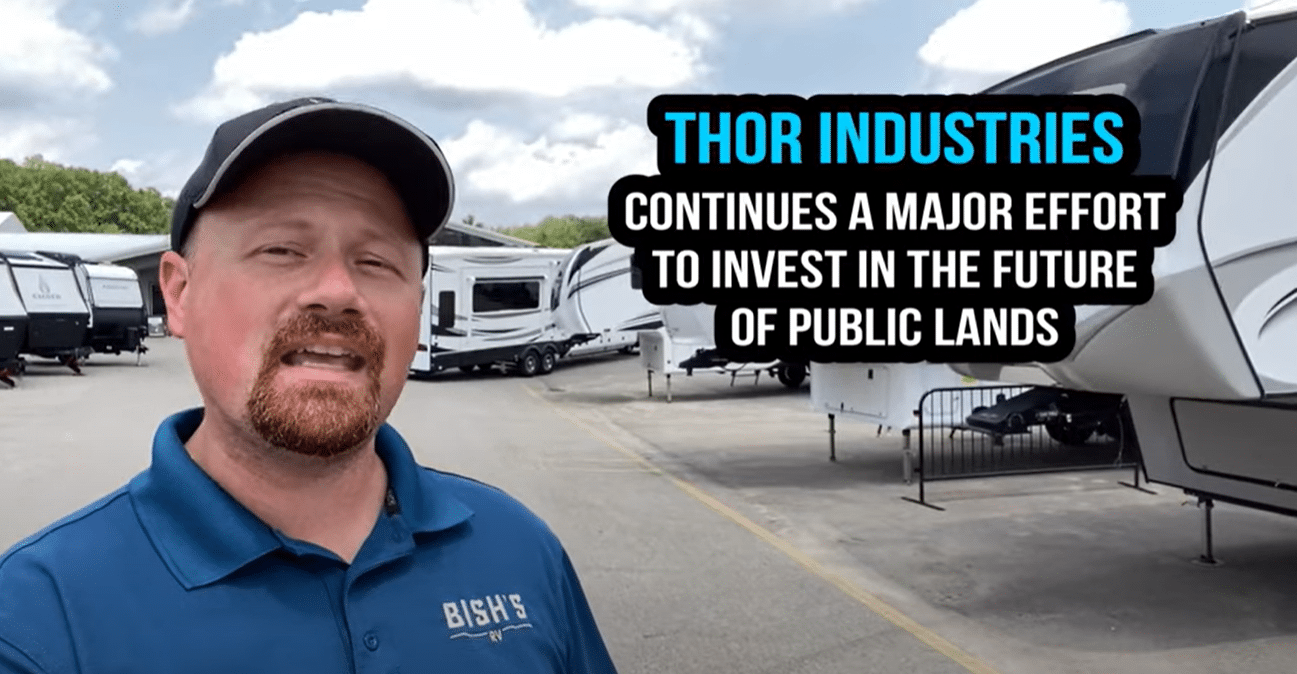 Thor Industries' has been donating and investing in the National Forest Foundation (NFF), working to improve and maintain public camping and RV land, wildlife and habitat conservation, and other initiatives.
Growing Trend
An interesting trend in the RV world is the surge in solo camping, with about 28% more solo campers now than before. Even more intriguing is the fact that this increase is primarily driven by solo women campers, accounting for around 90% of the solo camping population.
Another point of discussion is whether RV manufacturers are missing an opportunity by not creating solo-centric floor plans. What would define an RV as solo-centric, beyond merely lacking bunk beds? What features or design elements would make an RV truly ideal and well-suited for a solo traveler's needs? By understanding what solo campers are looking for in their RVs, manufacturers could potentially cater to this growing demographic and meet their unique preferences and requirements.
Conclusion
In conclusion, this month's update has covered a wide range of topics in the RV industry, shedding light on various trends and insights. From the booming new RV market and stabilizing used RV market to the challenges in RV service.
Furthermore, the increasing popularity of solo camping, particularly among solo women campers, has raised curiosity about the driving factors behind this trend and the potential for solo-centric RV designs. As we look forward to the next month's update, we remain committed to providing relevant and valuable content for RV enthusiasts.