Discover an all-new off-road capable RV by Northwood. The 2023 Nash 25DS Travel Trailer is a prime example of their commitment to quality construction and exceptional features.
In this article, we'll explore why the Nash 25DS is built to be the last RV you'd ever need, with a focus on its standout features, the unmatched build quality, and the potential upcoming design updates.
Table of Contents – Quick Links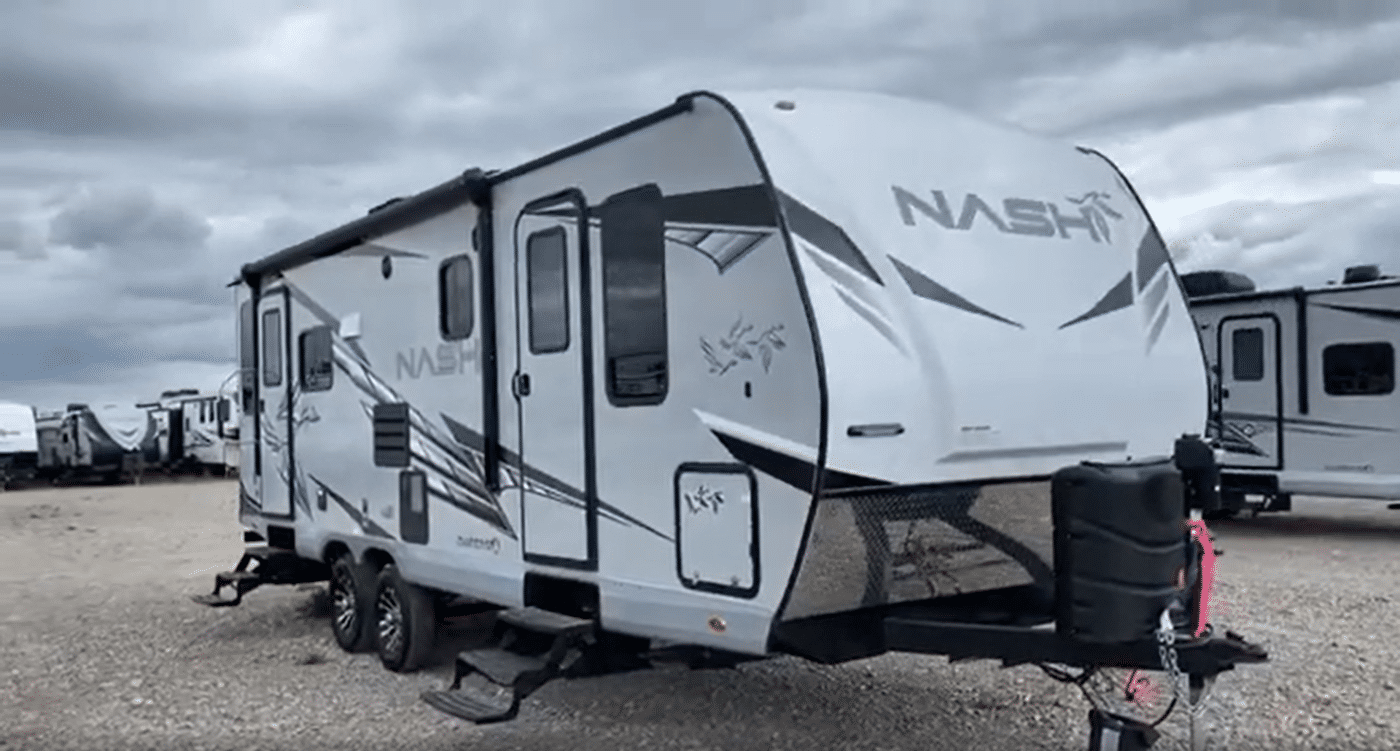 Features
GVWR of over 9,000 pounds
Cargo Carrying Capacity of 2,600 Ib.
Off-Road Certified Chassis
True Shock Suspension System
45-Watt Solar Package
The Nash 25DS is a heavyweight in the small-ish travel trailer category, boasting a GVWR of over 9,000 pounds and an impressive cargo carrying capacity of over 2,600 pounds.
Its off-road prowess is evident in its custom-built off-road certified chassis and true shock suspension system. 
With Goodyear endurance radials, this RV is ready to tackle any terrain you throw at it. It also comes with a 45-watt solar package, with the option to upgrade to the OTG Off the Grid package for even more adventurous off-grid capabilities. The Nash 25DS is known for its hot-cold camp ratings, beloved longevity, and sturdy build.
The Exceptional Build Quality
Northwood RVs take pride in their "heavy-duty" approach to construction, and it shows throughout the Nash 25DS. From the thicker sidewalls to the custom-built chassis, every aspect is designed to withstand the rigors of the road and off-road adventures.
The cabinets are a testament to their craftsmanship, featuring pocket screwing and real hardwood cabinet doors. The RV is built with a "down with the thickness" mindset, offering robust and durable components that set it apart from competitors.
A Glimpse into the Upcoming Decor Update
While Northwood RVs have been more focused on build quality than aesthetics, they've recently acknowledged the importance of updating their decor. Rumor has it that their 2024 models might see the first significant decor update in decades.
This change comes as a response to customer feedback, and they are now considering a more modern and appealing interior design.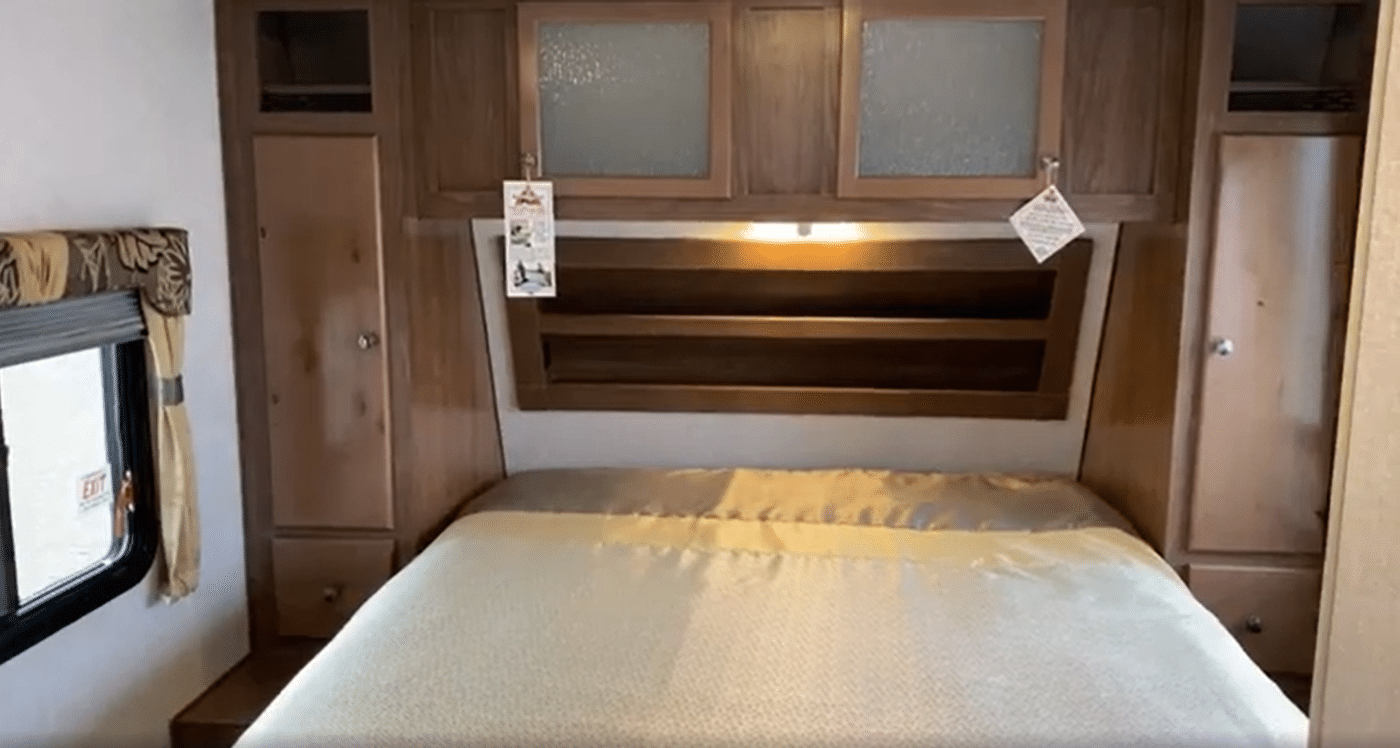 The Nash 25DS already boasts large windows, providing an excellent view of your surroundings while enjoying the comforts of the interior.
Comfortable Interior and Thoughtful Storage
Step inside the Nash 25DS, and you'll be greeted with a spacious interior designed for comfort. The dinette provides ample space for four American-sized adults and even features household outlets beneath it for added convenience.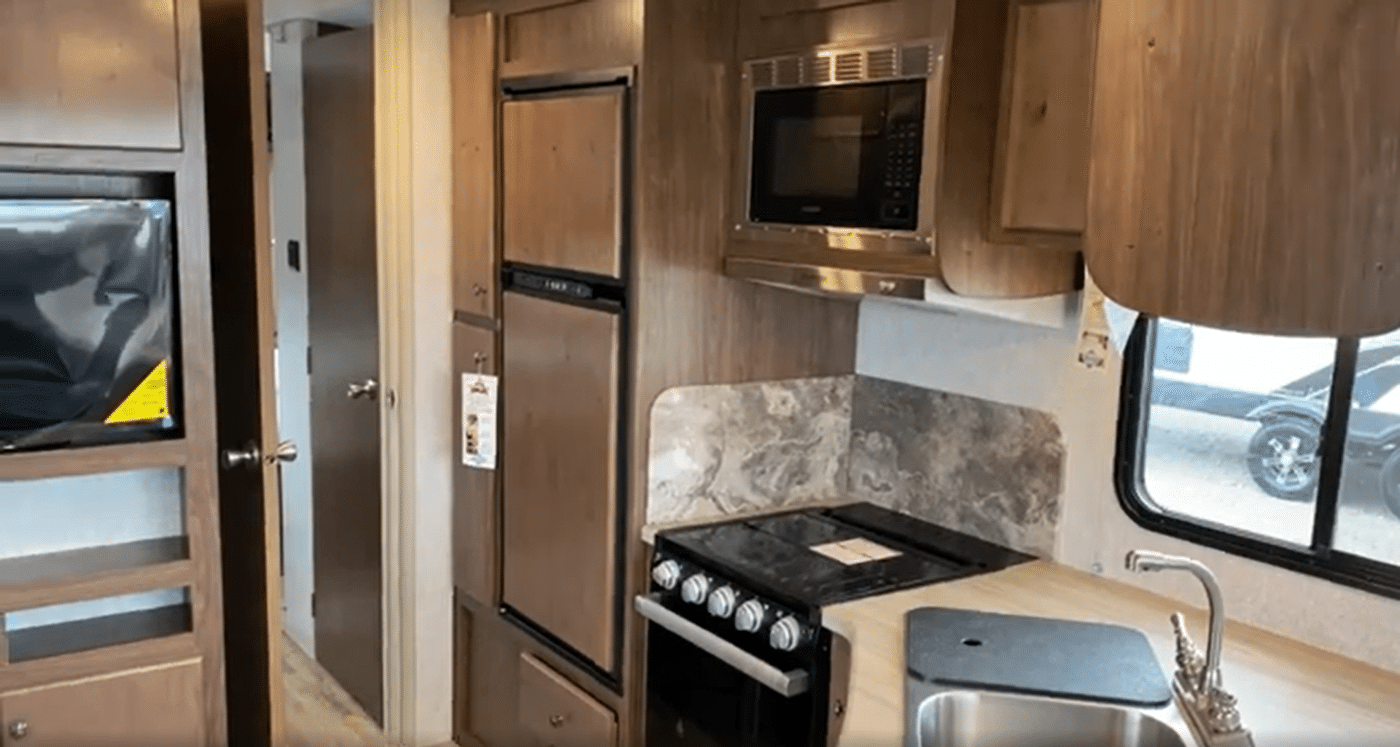 The bedroom offers a double pillow-top mattress, ensuring a restful night's sleep after a day of adventures. However, it's worth noting that there's no hanging closet storage in the bedroom by default, though it can be added or modified to suit individual preferences.
Road-Ready
On the exterior, the Nash 25DS continues to impress with features tailored for travelers seeking off-grid experiences. The trailer's generator readiness, gas grill quick connect, and shock suspension system all add to its versatility on the road.
The inclusion of a larger 10-gallon water heater ensures that you'll never run out of hot water during your camping trips.
Moreover, the unique design of the RV allows you to walk from the front to the back without needing to extend the slide, which is a practical feature for quick rest stops along the journey.
Conclusion
The 2023 Nash 25DS Travel Trailer by Northwood RV is an embodiment of ruggedness and durability, designed to take you on unforgettable adventures. With its impressive build quality and off-road capabilities, this RV offers more than meets the eye. 
Whether you're a seasoned traveler or just getting started, the Nash 25DS might be the perfect companion for your camping excursions. With the potential upcoming decor update, it's poised to become an even more enticing option for RV enthusiasts seeking both quality and style.
So, pack your bags, hit the road, and let the Nash 25DS lead you to extraordinary journeys. Happy camping!
Get the RV Nerd Preferred Price
We are offering an exclusive price on this floorplan for 30 days after Josh the RV Nerd releases his review on YouTube. Even if we are stocked out – we will guarantee this price on any ordered 202RBLE floor plan for 30 days!
RV Nerd Preferred Sales Price (Valid Until 09/11/2023)
Nash 25DS
Starting as low as $49,987
*Why do RV costs vary? Get the facts here now!