Table of Contents – Quick Links
.
.
In this blog post, we will explore the features and benefits of the 2023 Grand Design Reflection 337RLS Fifth Wheel RV. This model has gained popularity among RV enthusiasts and has become the number one selling fifth wheel by volume.
.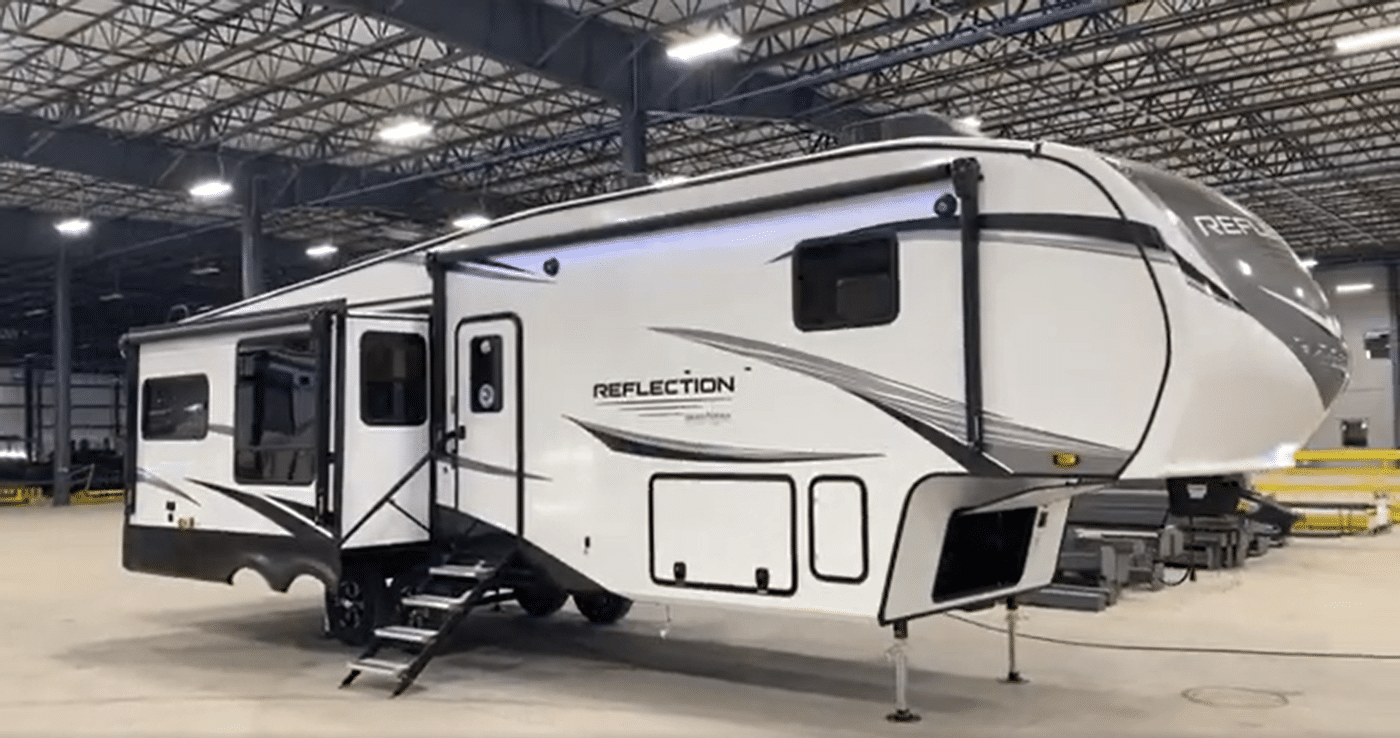 .
.
We will delve into its updated design, interior and exterior features, as well as towing safety features. By the end of this article, you will have a better understanding of whether this RV is the right choice for you.
.
Updated Design and Decor
The 2023 Grand Design Reflection 337RLS has undergone a facelift, featuring a lighter and brighter interior decor. The brown tones are still present, but the overall ambiance feels less dark and more inviting. 
.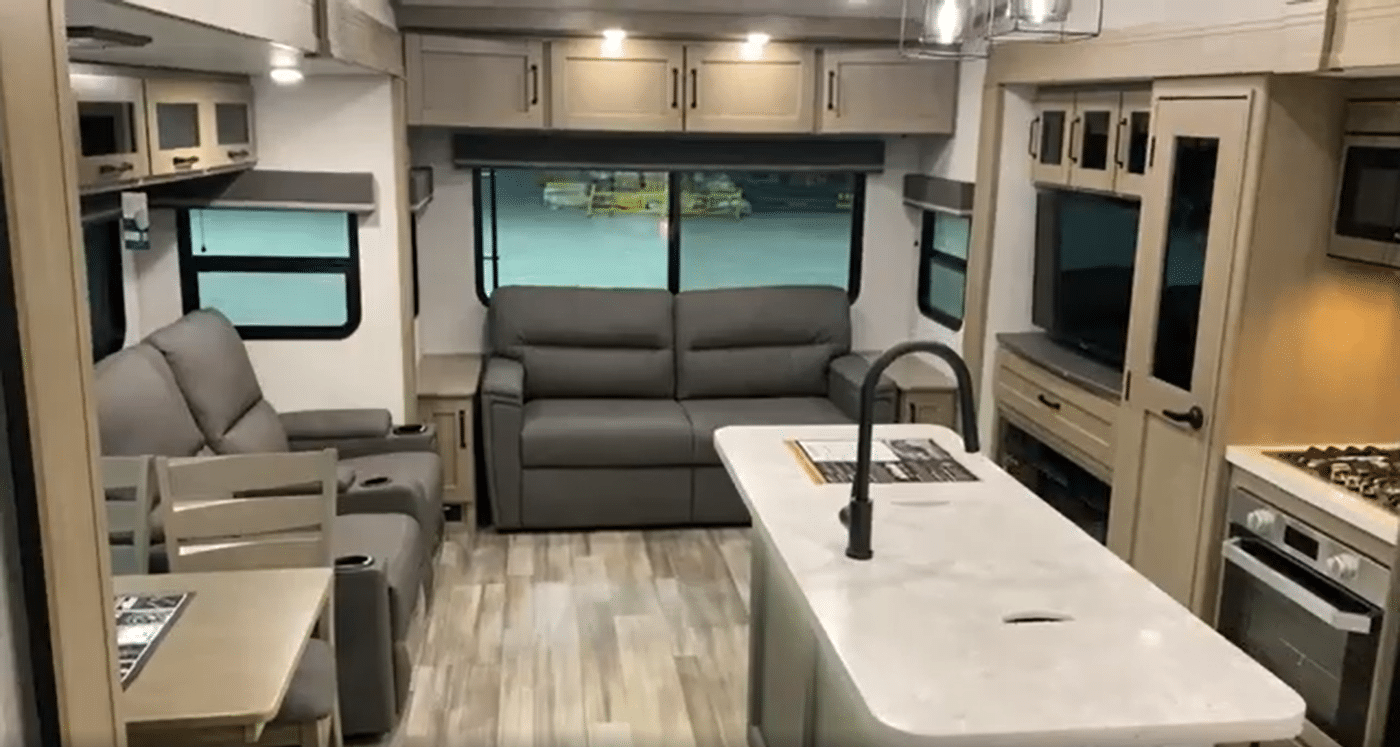 .
The living room area has seen a significant change, with the removal of carpeting in the super slide, giving it a more spacious and modern look. The large campsite windows provide excellent natural light and optimal airflow, ensuring a comfortable living experience.
.
Choice of Bed Size and Washer/Dryer Option
This fifth wheel offers the flexibility of choosing between a queen or king-size bed, allowing you to customize your sleeping space according to your preferences. 
.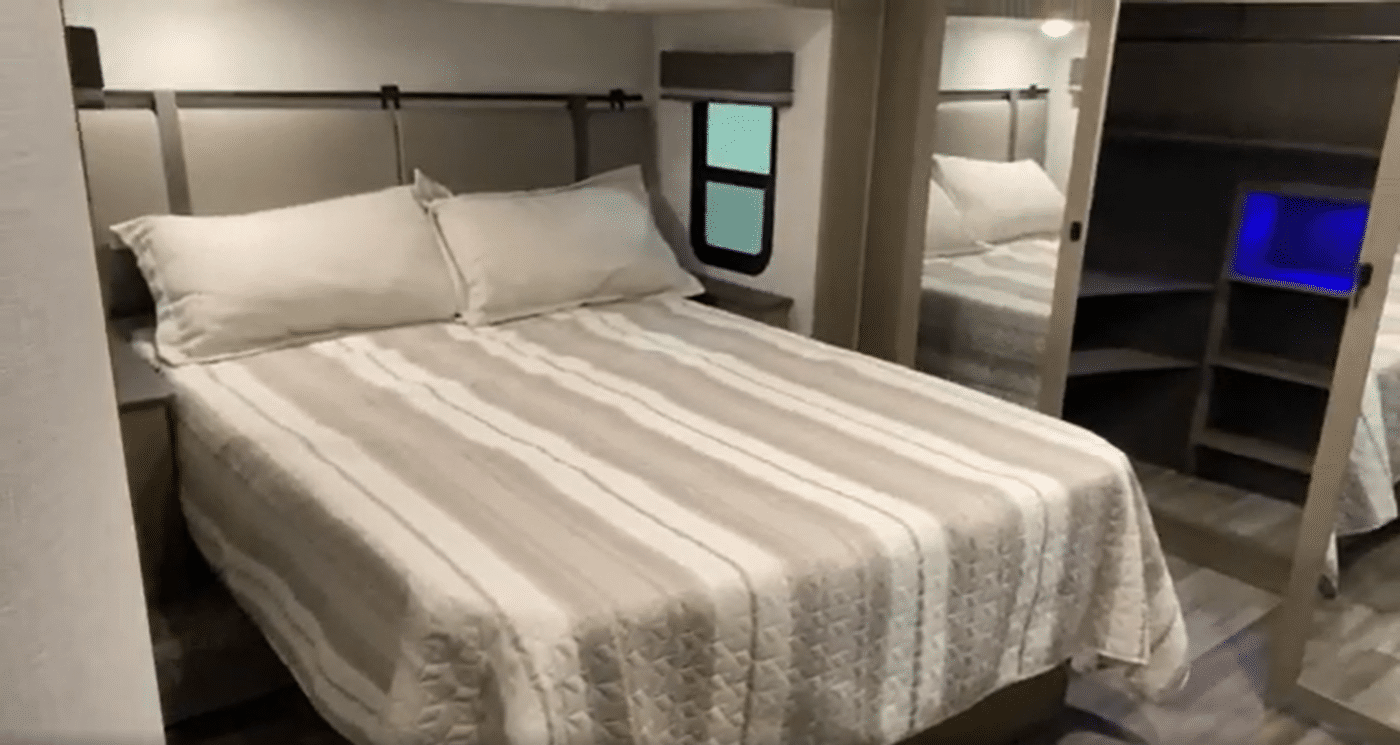 .
Moreover, the front closet is designed to accommodate a side-by-side washer and dryer, giving you the convenience of separate units if desired. The inclusion of a washer and dryer is a notable feature for those who prefer having this option in their RV.
.
Exceptional Towing Safety Features
Grand Design Reflection takes towing safety seriously, going above and beyond industry standards. The RV comes equipped with Goodyear endurance radials and a more ride suspension package, ensuring a smooth and stable ride. 
One standout feature is the factory standard banded TPMS (Tire Pressure Monitoring System) built directly into the tire. Additionally, the inclusion of anti-lock brakes, similar to those in big semi-tractor trailers, sets the Reflection apart from other towable RVs. 
These safety features provide added peace of mind, especially in emergency braking situations.
.
Spacious and Functional Interior Layout
The interior layout of the Grand Design Reflection 337RLS is thoughtfully designed to maximize space and functionality. 
.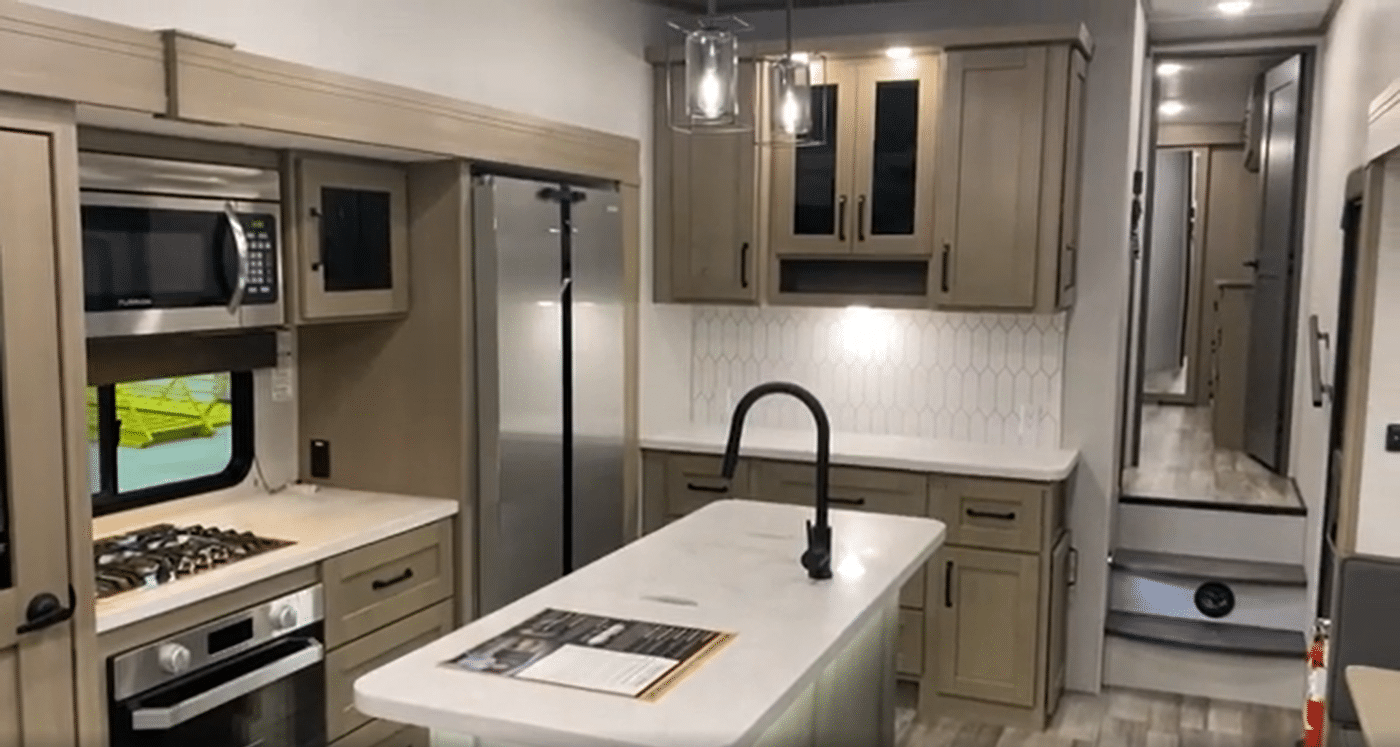 .
The "Franken table" is a unique feature that combines a half table and chairs with a half booth dinette. This versatile setup allows for various dining arrangements, whether you prefer a couple's dining area or require additional seating by pulling the bench over. 
.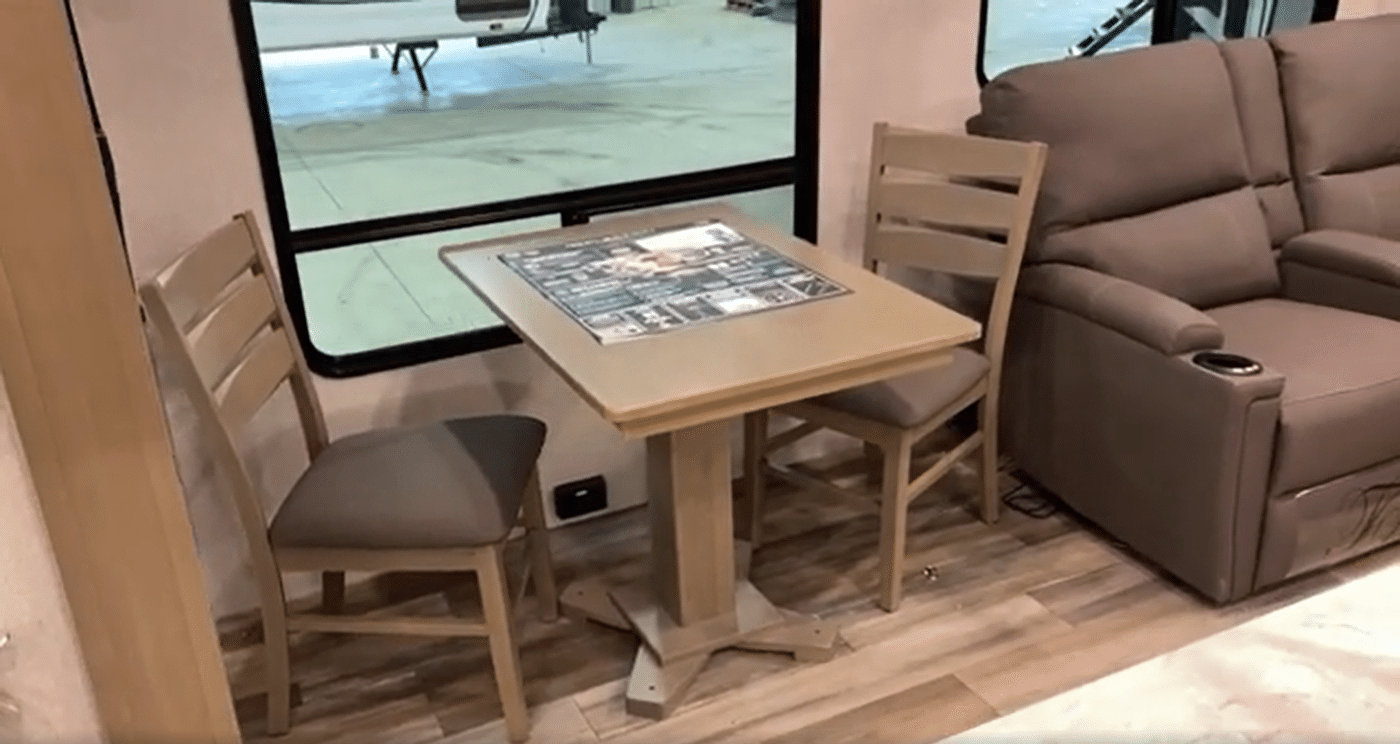 .
The abundance of storage options, including overhead cabinets, a storage chest, and under-bed storage, ensures ample space for your belongings.
.
Conclusion
The 2023 Grand Design Reflection 337RLS Fifth Wheel RV offers a combination of updated design, notable features, and towing safety enhancement
Its popularity as the number one selling fifth wheel by volume speaks volumes about its appeal to RV enthusiasts. The lightened and brightened interior decor, choice of bed size, inclusion of a washer/dryer option, and exceptional towing safety features make this RV a compelling choice for couples seeking comfort and convenience on their RVing adventures. 
However, it's important to consider individual preferences and needs before making a final decision. By evaluating the features and benefits discussed in this article, you can determine if the Reflection 337RLS is the right RV for you.
.
Get the RV Nerd Preferred Price
Bish's RV might not be the "cheapest" dealer you can find, but we take pride in offering some o f the lowest prices on Grand Design Reflections.

.
Grand Design Reflection 337RLS:
Starting as low as $53,990
(Click "Get Lowest Price" button to lock in discount)
*Why do RV costs vary? Get the facts here now!
.